List now updated to removed finished transactions/add on who was in queue next.
Some prices will be changing after this CURRENT batch, I will send out a notification then.
Due to many different circumstances, I will be creating a ToS (Terms of Service) about commissioning art from me that I ask all future commissioners take a look at whenever it goes up.
**
PLEASE NOTE
: I am extremely busy, so art is slow in general, but commissions/contest entries are my top priorities**
COMMISSION JOURNAL

~Now accepting POINT COMMISSIONS. Got extra points? I can illustrate for you c:
ALSO NOTE: Payment is now DUE AT TIME OF COMMISSION (unless otherwise stated).
If you're unable to pay upfront, you have until sketch process is finished.

Hello everyone! I'm taking commissions with a total of
5
slots that can be filled!
Prices and payment methods below: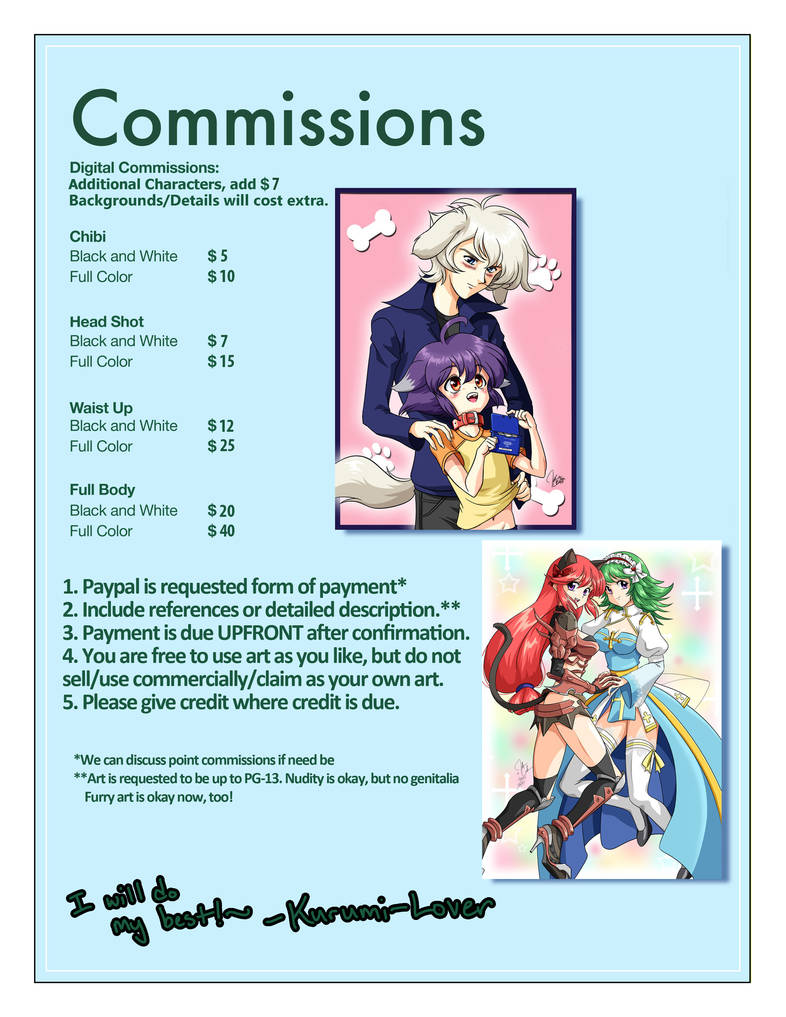 SLOTS:
1.

(Inking)
2.

(Finished, waiting on payment)
3.

(Sketching)
4. Hawaiian Shirt Tactical
5.