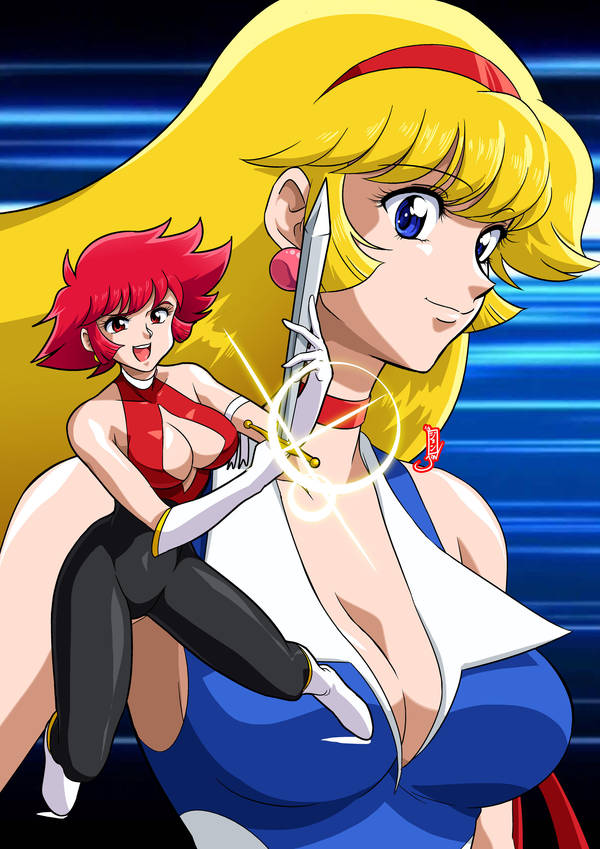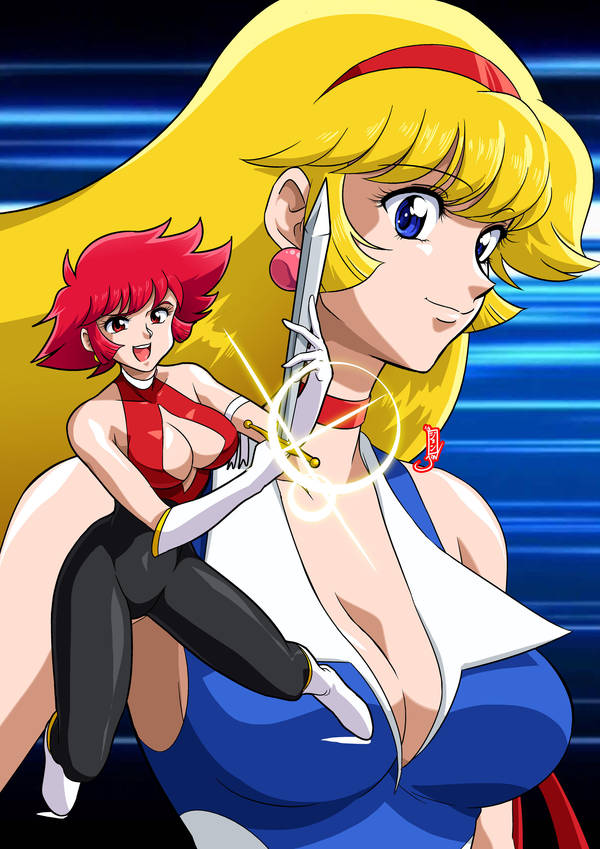 After the cancellation of Draw Fridays in early 2016 at Funimation, later that year we restarted with "Draw Wednesdays" instead! Starting with the third week on, I did them 100% digitally instead of mixed media, yeah!
Week 16 was "Superheroes," and once again, I was stuck at an impasse. Do I draw Superman? Wonderwoman? Spiderman? Batman? Green Lantern? All Might? Pfft, wait, did we just land in anime? Then of course I'm gonna draw my favourite prototypical magical girl superhero--CUTIE HONEYYY.
I originally sketched and inked it with New Cutey Honey in mind back in 2016 even though I was drawing in my own style, but since I started colouring it nearly 2 years later, I went with a different colour iteration instead--Cutie Honey Universe!
Loved it so far, but haven't caught up the past few weeks orz. Still have high hopes for it.
Artwork (c) Jonathan Castleman

Cutie Honey (c) Go Nagai, Dynamic Pro, Toei, Reed
Other Cutie (Cutey) Honey fanart by me: