Hey guyz!
I know I'm quite absent here but weeeell...
here I am again with my commissions |D
for the little story:
my computer is getting a bit old, and I wanted to take advantage of the fact that I DID have money to buy a new, bigger, better one before the old one died of old age and get me stuck with no comp at all...
So I just paid the new beast annnnd..
well the bill kinda hurts you know, and since I still don't have a "real" job, I need to feed my account some money soon D:
So long story short, I'm opening commissions again because I'm broke (with a new comp, but broke.)
there's NO limited number of slots, and no limited number of com per person, I need money THAT bad yes |D
here are my infos!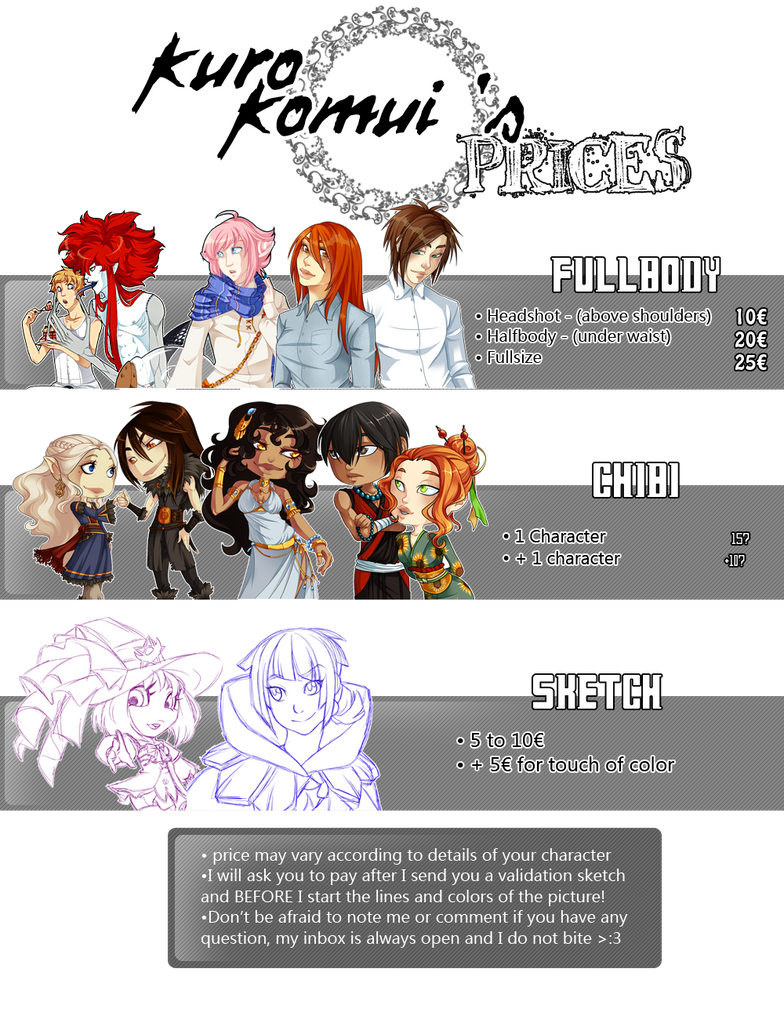 thanks for reading peeps ;v;
Here you can write something special!