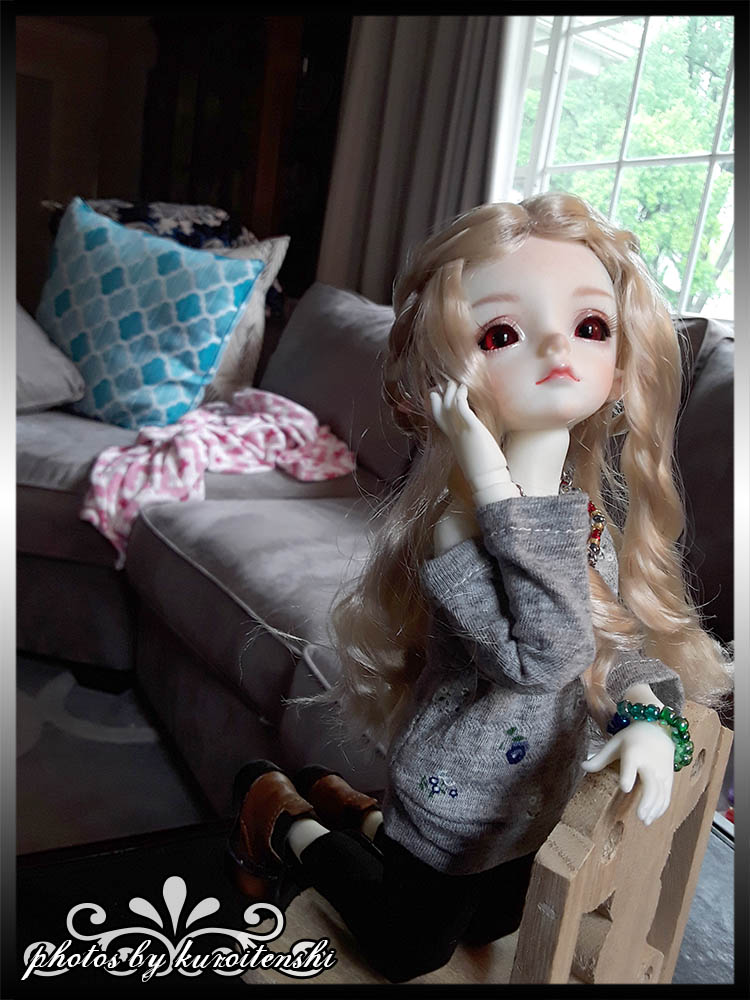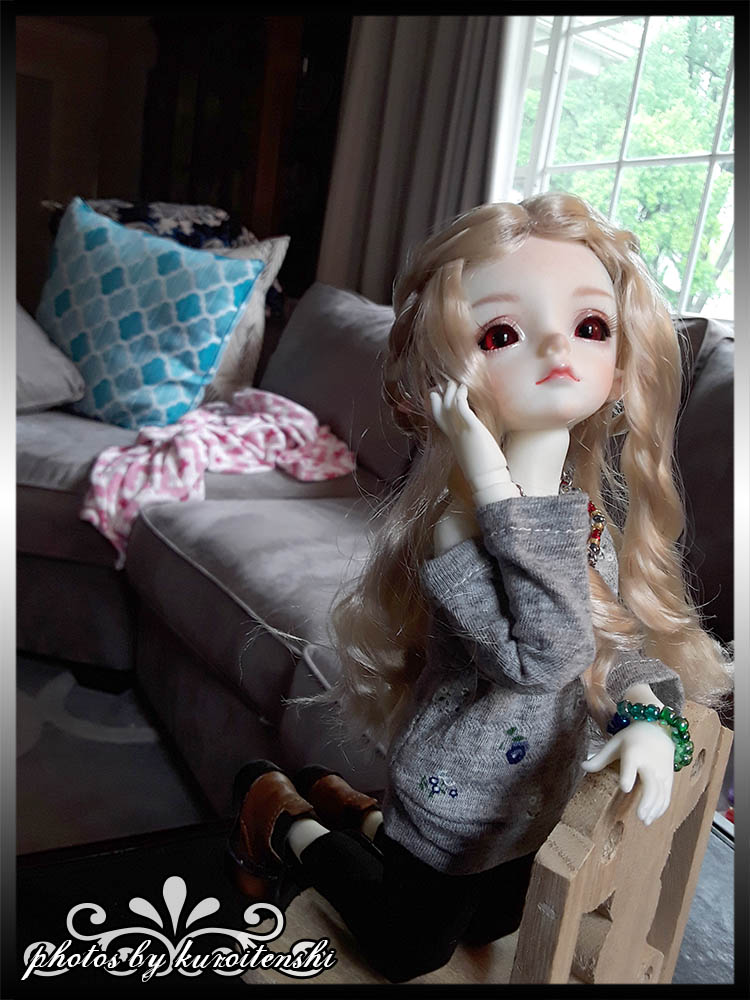 Meet my 4 month late birthday boy (I had to wait for a faceup). I picked out his eyes and hair, styled the hair. 2 braids on our left side, 2 twists on our right side (not that you can see anything from this photo XD). Shirt, pants and shoes also came from the same site I got him, though the pants were tailored to him (he's a bit taller than normal YOSD size). Jewelry all made by me. The chair I traded for at Doll North 2017. This is my favorite photo of the mini photoshoot I did with him back on Monday. He looks so whimsical here.
If you have any questions about my BJDs or BJDs in general feel free to ask, I love talking about BJDs.
Lhaindirdoll: Little Rain from Doll Zone / Mail 2018-5-21

Oh, awesome! I didn't expect to see BJDs in my inbox, but here we are. He's a pretty boy! I love talking about BJDs, too (even though I haven't been able to get one for myself yet).
Reply

He is my 6th full bjd. He was on sale back in January and I was able to get him as a birthday present. Sales help, even better when they do that buy so much get an animal for $1, second time I've taken advantage of that. If you check out my bjd folder you can see my girls. What do you like most about BJDs?
Reply

Ah, I'll have to go take a look at that! As for what I like most, it has to be the customizability. I want to pretend I have "merch" of my characters, so I'm excited to make dolls of them, haha.
Reply

That's exactly how I've looked at it. Tenshi and Titan are after OCs. I want to save up for Muerte, but of course he's on the pricey-r side.
Reply

Awesome shot, so pretty

Reply

Thank you! He is also very photogenic. Added a few more. Hoping next week to set aside a day to set everything up and get proper group photos.
Reply