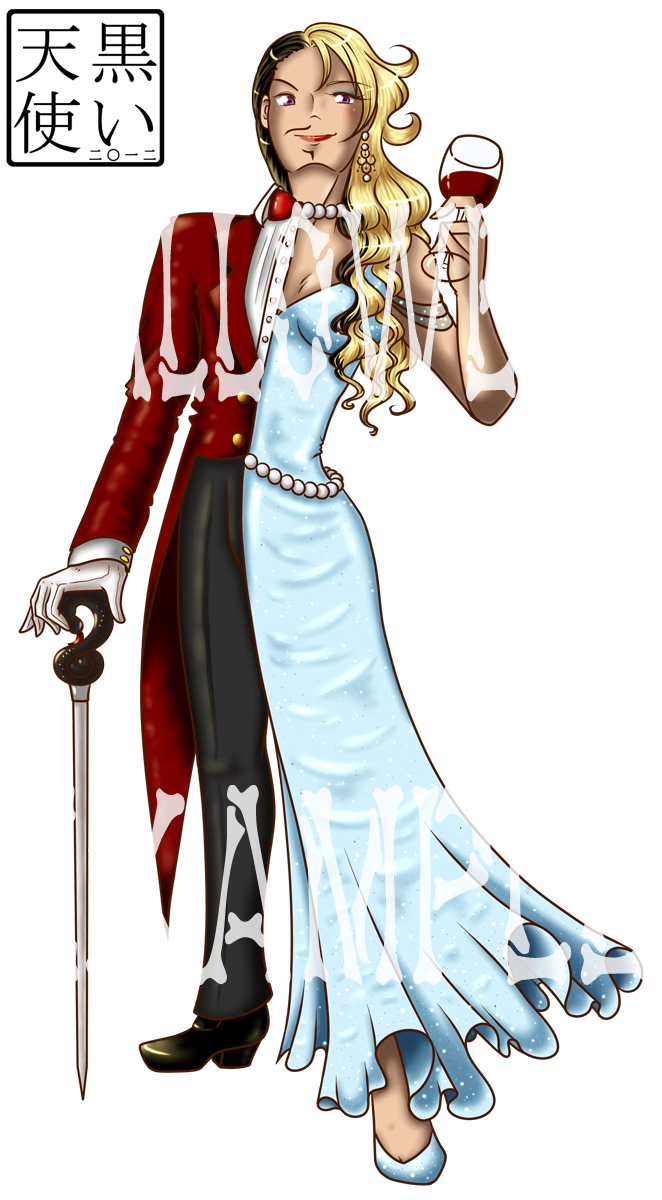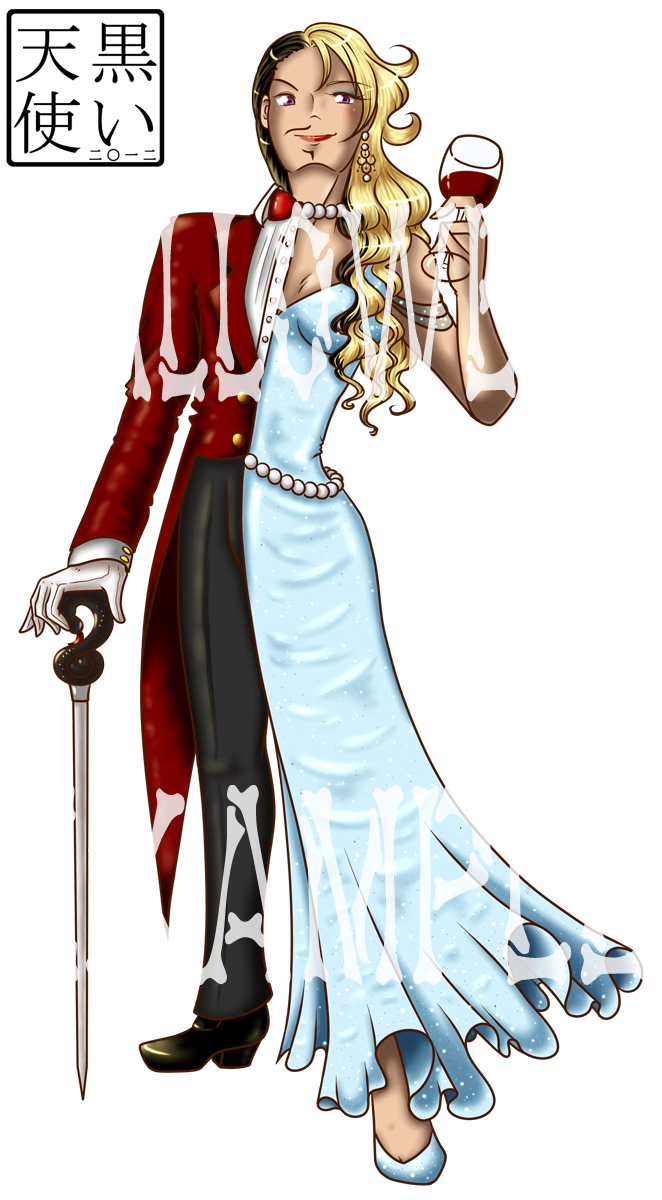 Holy crap, I think I just set my bar really high. So many dots! Okay, anyways, the next in my examples, this is what I'm called Reg (Regular) Size Halloween commission. I haven't determined price yet.
Now on to the drawing. Those of you that have been watching me awhile should remember the cute Halloween stuff I did a couple of years back. Well, I wanted something to show that I can do more than that, so I said to myself, what still makes one think of Halloween and costume. First I was thinking of someone turning into something and then I remembered this, I haven't seen it very often, a couple of times in movies and I think once in real life. I know there is a name of it, but for the life of me I can't remember. This is Lydia doing half male, half female. I felt it was appropriate since this year she ended up rediscovering herself. Born as a hermaphrodite, her parents decided to raise her as a boy, but it didn't take long, I think I had something like around 7-8 where she decided she liked girl things better, clothing, hair, etc. By 14 I think Lydia was disowned (remember this would be in the 80s roughly) and she grew up on the streets until she was able to transition more, also it helped that she and Muerte crossed paths. So yeah, sorry longer than I expected to write.
Chibi example:
Reg example: You are here.
Badge example:
Lydia is mine, please don't take, note me if interested.

Beautiful. Very well balanced. I love that you have some of the brown creeping into the blond curls, and how the bow-tie and the buttons on the coat flow into the pearls.

Reply

Thank you~ Well I tried to think of it how it might work on a real person, in order for the bowtie to stay in needed something on the other side. The hair I would imagine she dyed the one side, but since she wouldn't cut it, part of it would be on the other side. <3~ Thank you~
Reply

That looks great! The two sides don't look (for the lack of a better word) choppy either. Though I must say I might accidentally picture Lydia with a mustache in any future pictures you draw of her. XD;
Reply

MUWHAHAHAHAHAHAHA! I should do that, for shits and giggles. Actually I haven't done enough with Lydia having to dress as a guy.
Reply

Wow, that's pretty awesome! Good job on the details!

Reply