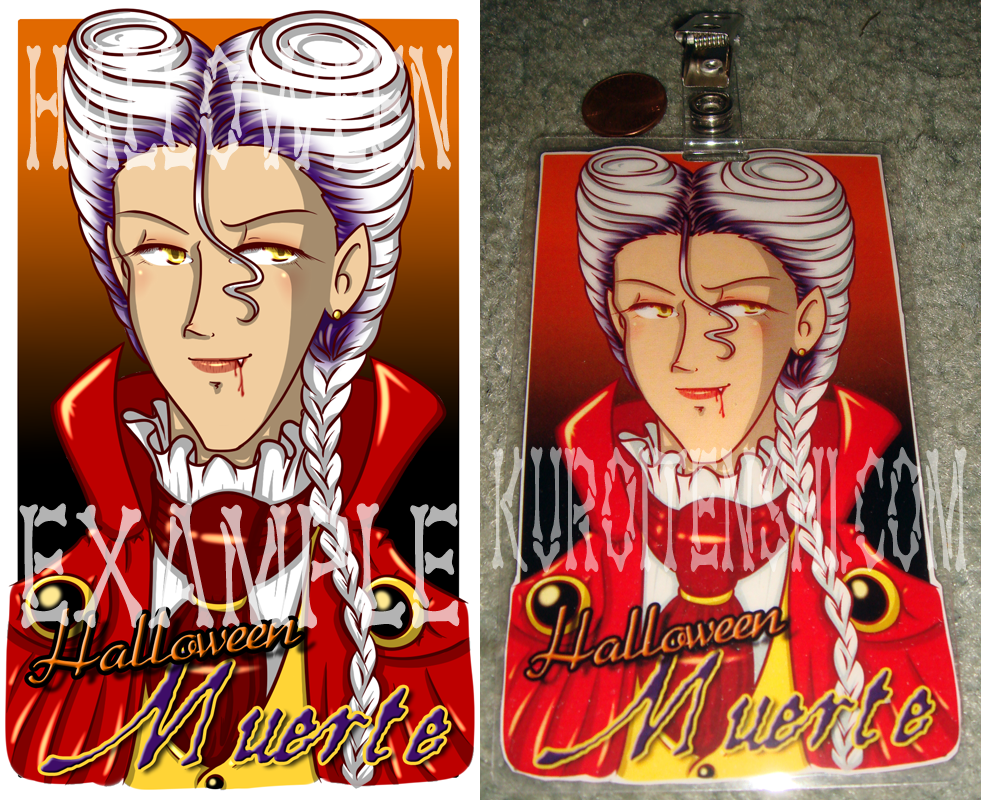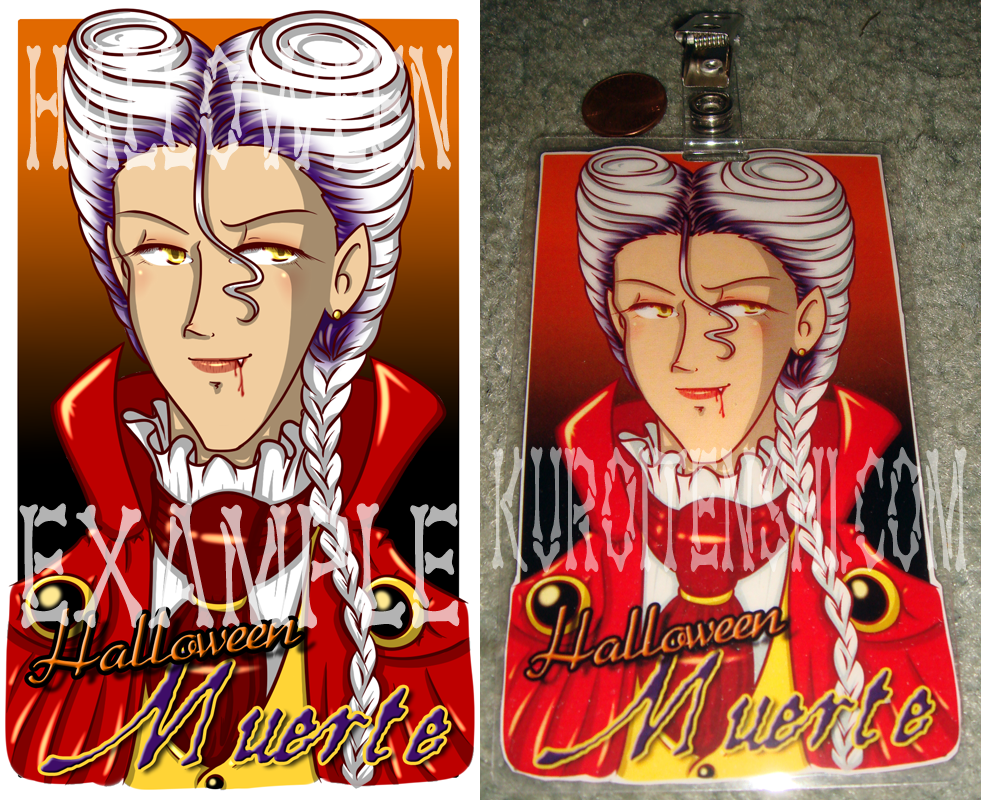 [EDIT] Now complete, photo of the finished product with badge and a penny so you can see the size. Also the colors are a bit closer, but my flash is very strong.
The badge example, I really had some fun with this one. This is Muerte as the 90s Bram Stoker's Dracula. BUTT HAIR! I couldn't resist. I hope you enjoy as much as I do. I have figured out the prices I will be doing for this and the other. This one will be $18 shipped in the USA. Since you will be getting a roughly 3"x5" laminated piece of art on a badge clip.
Chibi example:
Reg example:
Badge example: You are here.
Muerte is mine, please don't take, note me if interested.

ZOMG HOW DID I MISS THE BUTT HAIR THE FIRST TIME I WENT THROUGH YOUR GALLERY??????
Reply

I have NO idea! That is still one of my favorite pieces, he's soo much fun. I think I actually had this on my lanyard of badges at Shuto last year.
Reply

Man I wish I hadn't been experiencing soooooo much visual over load! I might have caught it then and proceeded to fall on the floor laughing hysterically.
Reply

XD;;;; I should like to do more fun Halloween things like this, but that time of year is sooo bad.
Reply

Lovin' Muerte's Halloween 'do!

Reply

Reply

You're very welcome!

And yeah, keeping up with messages can be hectic XP
Reply

Especially when you're gone for 5 days XD
Reply

Exactly! Sometimes I'm gone for two, and it feels like I have so much to catch up on XD
Reply

Reply