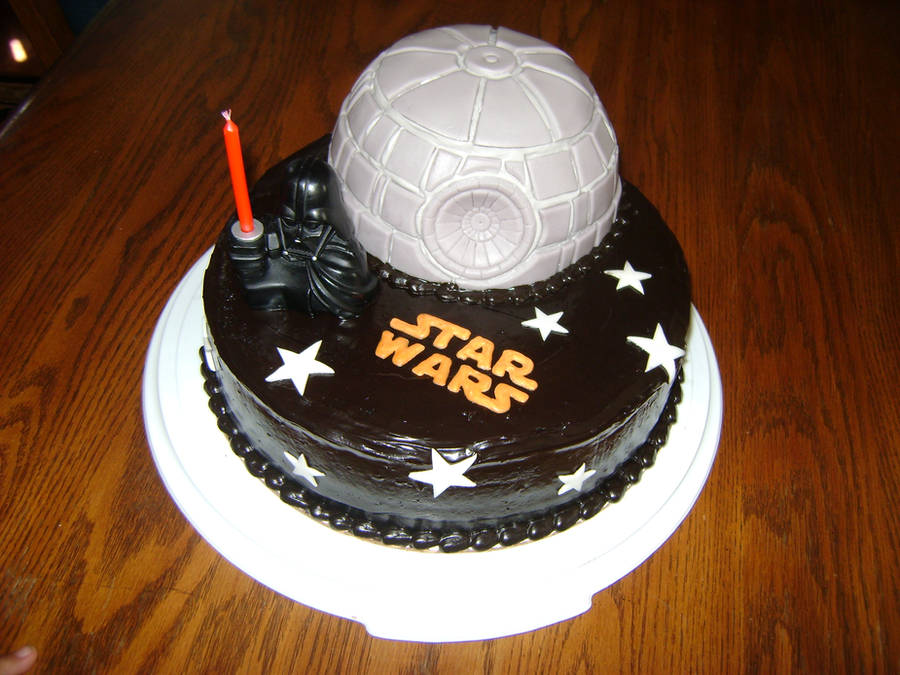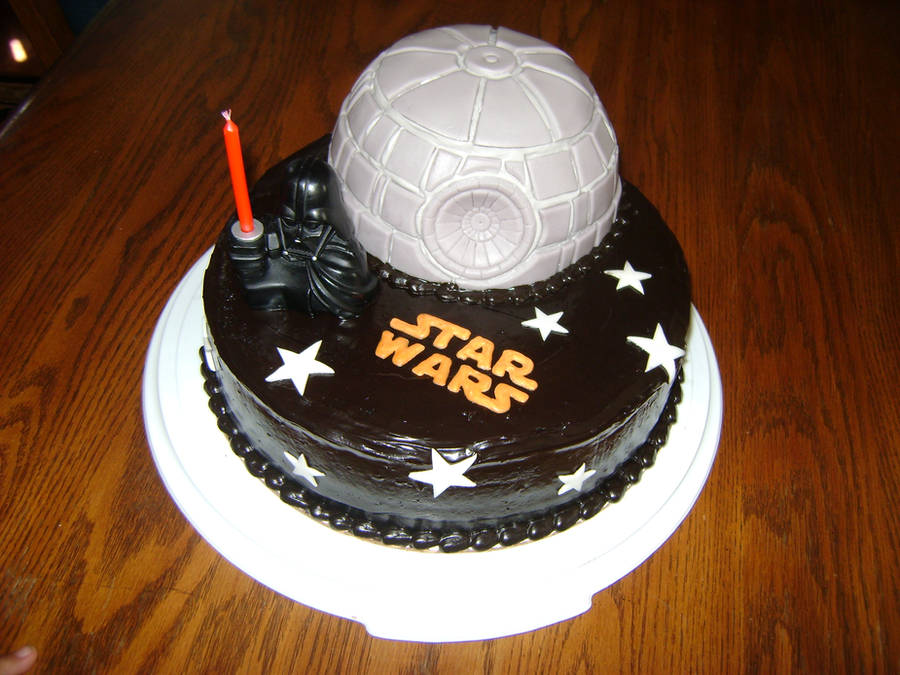 Watch
I helped make this Star Wars cake for my brother's 8th birthday

Oh my GOD THIS IS AMAZING haha
My pal is a HUGE fan so out of curiosity I searched up Star Wars Cake and come across this beauty :'D
What a fantastic cake for your brother

Reply

WOW... How did you even make it?

It's epic!
Reply

haha thanks

...
... but you know.. I don't really remember how I made it

... I DO know, however, that it was delicious xD
oh, and the death star is made out of cake (doesn't look soft, right? ), covered in fondant, and the details were done by the mighty toothpick.
Reply

Reply

pretty cool, huh? and it tasted even better!
Reply

wait, you ate it?! How could you do that?! (and not give me any)
Reply

I had to eat it. It was begging be too. it said that If I didn't, it would eat itself because even the cake thought it looked delicious

and you didn't get a piece simply because I didn't want to share

x2 lol jk jk
Reply

Well i guess im not sharing the next time i make a super awesome delightine pice of gold either! Hmpf! (lol jk)
Reply

Reply

OMFG I love your usage of hese amazing emoticons, theyre so funny! I agree, the next piece of heave we create will be for the both of us lol. One of us can make half of a cake and then send that section tho the other to finish it. Then we can both post is on DA And be pros. It would be called "Here and Over There" or some thin lika dat.
Reply

oh.. thanks!! you're cool haha xD
wow. you're a genius too (how is that possible o.O jk) i should listen to you more

and we could call it ''Here and Over There.'' haha jk i know, you thought of it first- cuz you're smart


OH! here's an option:
"A Piece of Heaven Here and Over There." ~ by Who and Kuro

Reply

How has no-one yet commented on how utterly awesome this is!!!!! Love it! Great job
Reply

you know, honestly I don't understand why no one else commented on this... it's okay though, you were the first and are now an owner of my imaginary, but special, star


Reply