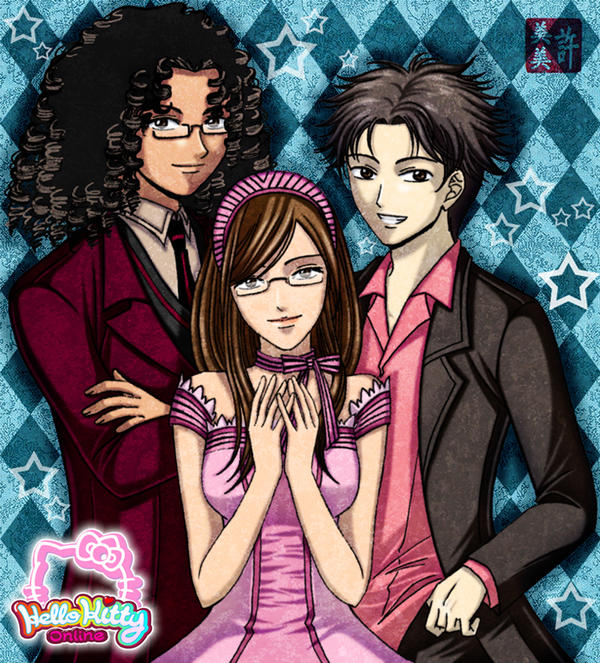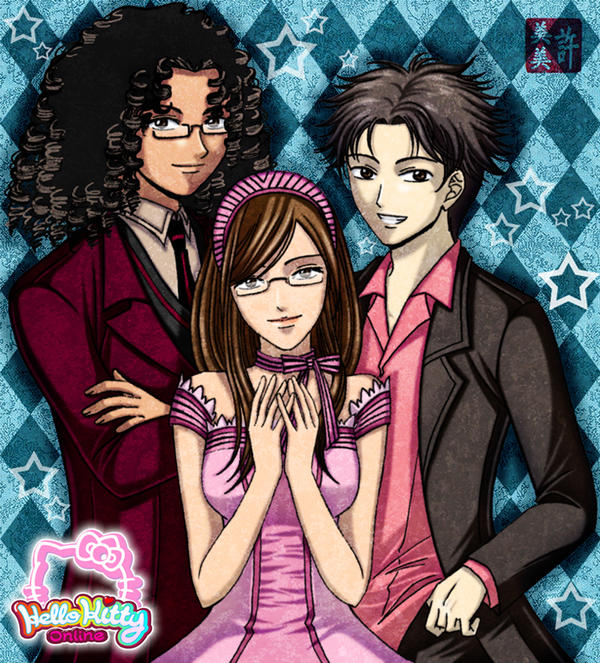 Hello Kitty Online's Game Masters (left to right):
GM Neverender, GM Abby, and GM Bacon.
We got to see them when they gave an online interview in level-up.

Used Saiyagina's Texture:
[link]
Also took HKO's official logo from the internet.

...it looks like a CD cover, doesn't it?

Brilliant brilliant! I haven't touched HKO in a while........I'm at London





yeah! The great thing about the game is the relationship between Kitty and Daniel


my fave couple! Keep up the great work
Reply

Thanks! ANd I haven't been playing HKO in a long time too... I think I may have fallen out of love with it.

Reply

it's just funny how people become so serious about playing this game..it's basically like you're playing an rpg game while you're on acid..
Reply

Never heard of HKO but cute work!

Reply

Hello Kitty Online? It's a casual game with lots of cute things on it~

And thank you very much~

Reply