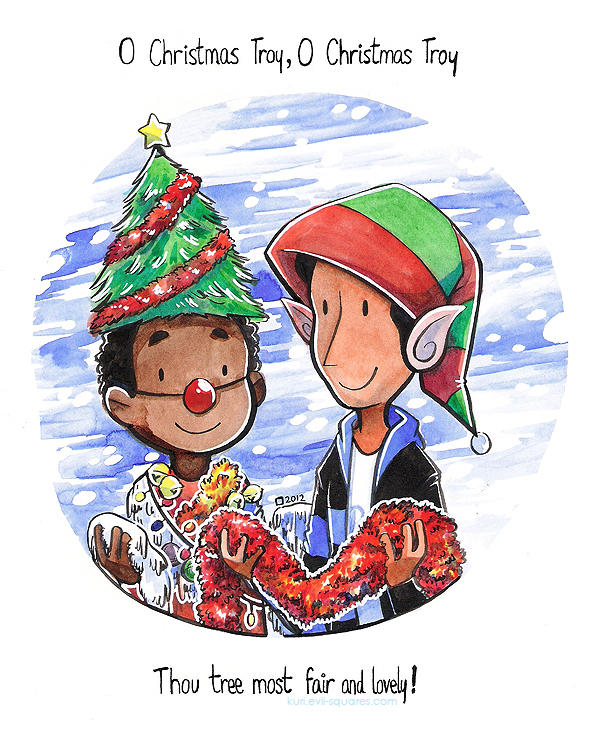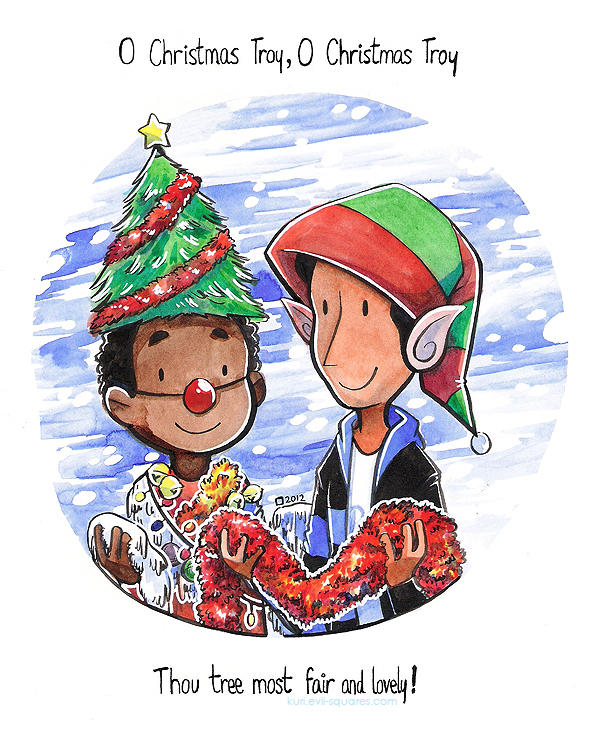 Watch
The sight of thee at Christmas-tide!
Spreads hope and gladness far and wide!
O Christmas Troy, O Christmas Troy
Thou tree most fair and lovely!

A little watercolour painting that combines my current addiction to Community and some holiday spirit! Christmas is just around the corner, you guys!
(and I have a secret santa to finish...ooops)
This was drawn as a reference to
this video
, the quality sucks but it was the best I could find on YouTube ;___; haha oops.
I hadn't used my watercolours since May sgdfhgf IT'S BEEN SO LONG WHEN DID THIS HAPPEN
___________________________________________
Ink & watercolours.
Community © NBC
Do not steal/copy/redistribute!

#watchcommunity!

Community!
I'm still waiting for the latest season to start ... unless I've missed it somehow. WAIT HAVE i MISSED IT

*goes to check*

~whew~ February 7th, here we go!
Reply

Ahhh, I know!! And I still have to catch up with Season 3...I'm not from the US so I watched the first 2 seasons on Netflix, and now I'm waiting for the DVD of the third season to come in the mail

at least I have something to do while I wait for February 7th I guess! x'D
Reply

Ooohhh the third season was awesome XD I'm completely caught up, but i won't spoil anything. I promise!
Have fun! When I'd realized I was missing a few episodes, I went back and watched all three seasons in about a week and a half.
... I've just had a thought.
The best morning alarm would be "Troy and Abed in the Mooooorrrning". I'd wake up happy.

Reply