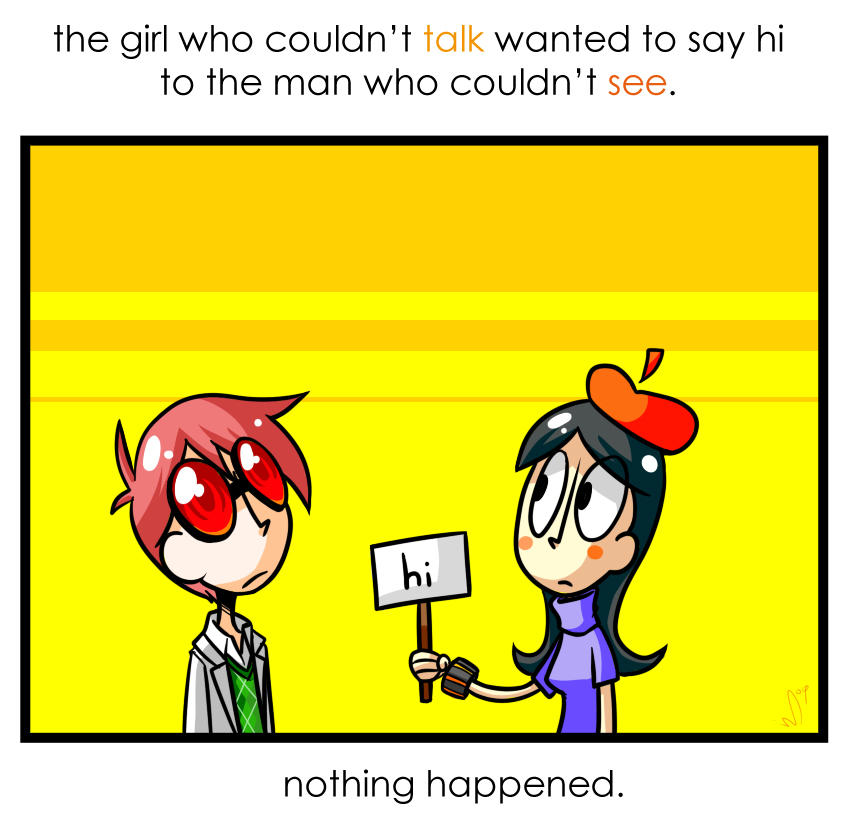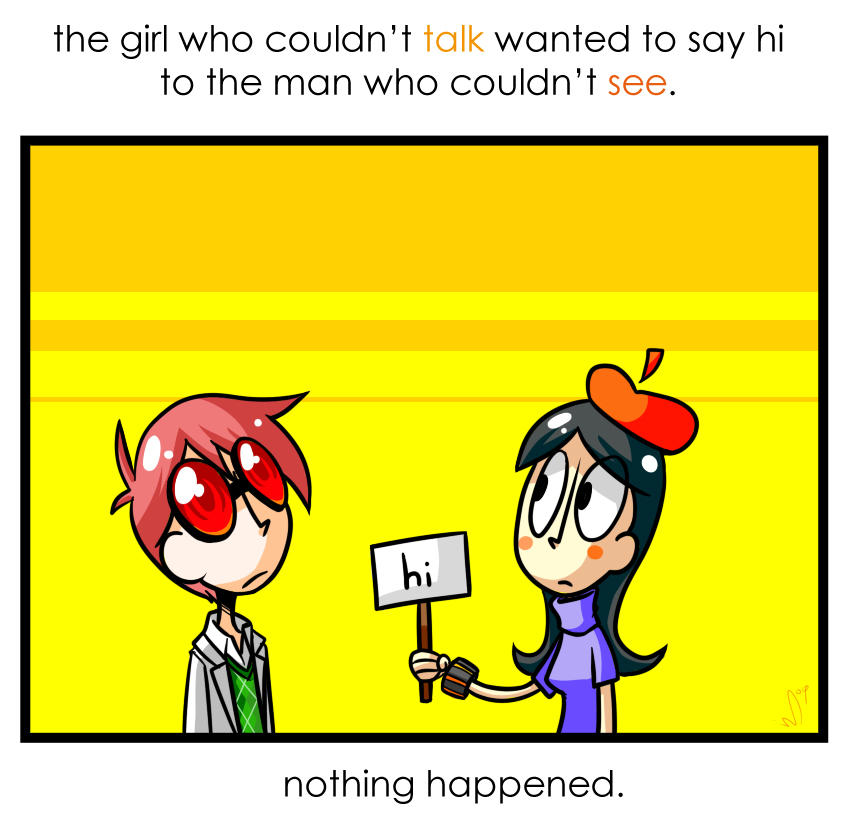 Watch
EDIT!
1. OMFG A DD. ASDFGHJKL

I feel flattered and baaaah I don't know what to say, thank you for the feature and all the nice comments and whatnot ;u; I love you all!

2. no they're not a couple. probably she just wants to be his friend. Blind man is married (or
was
) after all...
3. yes I did win that contest 8D; lol
-----
For

's contest~ :'D
hope it's done in time OTL

Had to do one of her characters interacting with one of mine, so I chose her character Cita annddd my Sigma! (: I love Cita nggghh



It's a little sad, not on purpose 8D; ffffff~


hope you like it Red! : D

________________________________
Photoshop CS3 + Paint Tool SAI + Tablet.
Cita © =redbloodedgirl
Sigma © =Kuriru aka me
Do not steal/copy/redistribute!
Daily Deviation
Given 2009-11-12
This deviation,
Inefficient Communication
by =
Kuriru
made me giggle a bit. The art is simple and does an excellent job at conveying along the message of this deviation. It's originality is without question either.
The simplicity of this goes well with the message and while this deviation is funny, perhaps sadistically so, it is something that everyone should be able to understand an laugh along with.
I can't really find anything to criticise except that I find it kinda annoying that the 'N' on 'nothing' isn't capitalized. But that's just one of my stupid pet peeves.
All in all, this was excecuted extremely well and was an refreshing change to what you normally see in the daily deviations list.
The Artist thought this was FAIR
169 out of 170 deviants thought this was fair.