Please feel free to ask any questions if there is any confusion.
Prices are dependent on the complexity of the commission request and time estimated for completion.


9/3/16 - I was stopped by random depressive episodes for about 2 months or so, and would greatly appreciate it if I am given the opportunity to finish old commissions and start new ones after more are complete. I'm sorry. I've been struggling with depression for the past 5 years, and have been doing my best to control it, but the person mentioned below triggered it, and it only got worse over time until now, when I have done my best to recover. I apologize that I cannot offer refunds, as most funds were either spent to invest in my part of the table and hoteling costs at Anime Expo or refunded to the person who attacked my character on 6/10/16 instead of paying for bills or saved up in cases of emergency like this. I still feel hurt from it, and again, am doing my best to recover so that I can finish more art. I am certain that if I had to beg for loans just to repay commissioners, I would rather end my life than carry on any more extra burden... All I can do is do the best I can to finish commissions.

So please, all I ask is for some understanding... I have done my best to complete 50+ small commissions this year, most of which were $5-$15...and I broke down sometime in June...and after Anime Expo.

I completed over 50 commissions in a timely manner...and if I sink into a depressive state with horrible anxiety, I am called a "scammer," "unprofessional," "horrible," "flighty" and what have you... Insulting me when I'm at my worst...does it make you feel better?

I'm aware that I have a long list that may drain my health even further...but no one ever said art was 'easy' or something that 'paid well' from what my mentor art professor told me.

I can only do my best to do what I love and put in my best effort for every single commissioner without the interruptions caused by hate or negative energy.

So, please, I could use your patience and understanding. I'm honestly trying to do the best work I can, as fast as I can, and as hard as I can.



-----






RANGE:
$15-$150+
TERMS OF SERVICE
[PAYMENT CONDITIONS]
For orders under $100, full payment must be made upfront. For orders over $100, at least 1/2 payment must received or I will not start on your commission (other 1/2 is paid after the commission is finished). Full payment upfront is optional for orders over $100.
Any R-18 work is increased 55% from the original base price (i.e. watercolor waist up = $35x 0.55 = $54.25).
Payment must be made through PayPal in USD.
Extra characters = flat rate price x number of characters unless stated otherwise under the heading.
PLEASE DO NOT COMMISSION ME IF YOU DO NOT TRUST ME 110% WITH YOUR HARD-EARNED $. I TAKE A LONG TIME, BUT I WILL DO MY BEST TO MAKE IT WORTH EVERY HARD-EARNED PENNY, IF NOT MORE.
[REFUNDS]
NO REFUNDS as every bit of money either goes towards family groceries, and bills . If I have not updated you in 2 months since I received payment from you, you may get a refund depending on how far I've gotten on your commission (POST 9/12/16).
[WHEN WILL MY COMMISSION BE COMPLETED?]
Depending on the details required, it may take 1 week to 6 months or more BUT I assure you that it will be of good quality when you receive it.
**This is no secret, but I literally put my health at risk if I am treated fairly and add extra for the long wait. I want you to know that art is very important to me, and I want to make it worth every penny you spent and more, even if I don't get tipped. Please see my recent commissions for examples (kura-ou.deviantart.com/journal…).
If I do not contact you for whatever reason, you are free to email or note me and I will do my best to respond within 5 days or less, but PLEASE DO NOT MAKE A PUBLIC SPECTACLE OUT OF IT.
As the commissioner, you have the right to ask for progress images and/or request for me to meet a deadline--DEADLINES ARE GIVEN PRIORITY OVER REGULAR COMMISSIONS.
COMMISSIONS THAT ARE PAID IN FULL WITH DEADLINES ARE PRIORITIZED OVER PARTIALLY-PAID COMMISSIONS WITH DEADLINES.

[DEADLINES]
I will do my best to meet deadlines so long as they are within 2-3 weeks of payment.

[WIP EDITS]
Commissioners are allowed a maximum of 2 changes in the sketch stage, 2 minor coloration changes in the flat CG stage and 2 minor coloration changes in the final CG stage.
ANY EXTRA CHANGES REQUIRING MORE THAN MINOR COLOR EDITS; i.e., REDRAWING OF THE POSE, FACIAL FEATURES, COSTUME, ADDING A WEAPON, ETC, WILL INDUCE EXTRA FEES IF THESE CHANGES ARE SUGGESTED AFTER THE SKETCH, LINEART AND COMPLETED CG HAVE BEEN SENT AND APPROVED.

[WHAT WILL I RECEIVE?]
A 150-dpi image file with a small watermark, usually 800-1400 pixels in width, depending on your type of commission.
Each image will either be transparent or have a simple pattern (dependent on commissioner's request). Backgrounds will be charged extra.
A clean, full-resolution image and/or full .psd file is/are available for commercial usage with the purchase of a license.
[WHAT CAN I DO AND NOT DO WITH MY COMMISSIONED IMAGE?]


YOU MAY:
use it for personal reasons (posting it to your deviantART gallery, using it as your avatar, etc), provided you credit me for the art
YOU MAY NOT:
sell my artwork or claim it as yours
heavily edit my artwork
remove my watermark if you did not pay for a license
---
AS THE ARTIST, I RESERVE THE RIGHT TO:
decline your commission request if I feel that I cannot properly portray what you want
display the commissioned image(s) in my gallery, tumblr, blog, portfolio, etc
HEADSHOTS/BUST
WAIST-UP
FULL-BODY
Risu (C)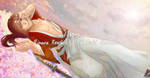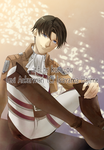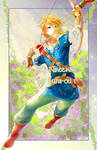 painted/soft CG - $70-$85 (includes natural scenery; w/o = $65; x # of characters for extra)
CHIBI
CELL CG - $17-$28
(PRICE WILL INCREASE TO $30-$35 EACH IN AUGUST 2016 DUE TO NEED TO PAY BILLS + OPPORTUNITY COST FOR VOLUNTEERING/HELPING OUT ELDERLY PARENTS)

CUSTOM ADOPTABLE DESIGN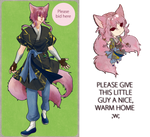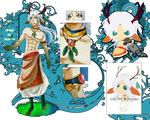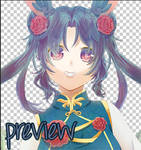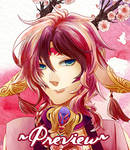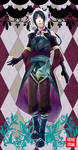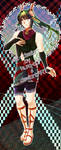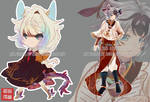 normal v.s. closed species (Routo, Meiwu Xing)
$45-$75
CHIBI BASE = $10-$15 for a chibi design using my personal base (500 px in width)
COUPLE SKETCH
COUPLE CG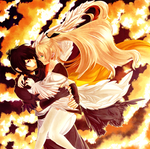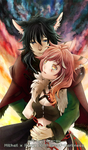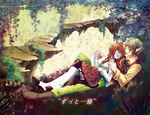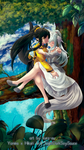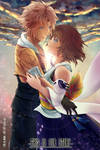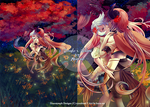 2 characters waist-down to full-body (boy x girl, boy x boy, girl x girl) with a natural scenic background - $xxx+ => $15/hr ('skilled labor' QuQ;;; I do have a minor in Art and graduated with a degree in Biology ;; )
PLEASE NOTE ME FOR A PRICE QUOTE

-----


Caraidfa
---
Status:
OPEN
Requests:
NO
Kiriban:
#####
COMMISSION REQUEST FORM


If you have read and agreed to all of these terms, please include the word "SIMBA" at the end of your note. Thank you for reading this and I look forward to working with you! If you are interested in commissioning me, please include this info:


Subject: COMMISSION

Character name(s):Background info

(what you would like me to draw; character personality, etc--please be

CONCISE

)

:
References

(600+ pixel images only--larger + more images = better; character designs will cost extra)

:
Commission type

(please refer to the samples above)

:
Paypal address:
Method of draft/commission delivery

(email/image hosting):





I have a question, since you only mentioned Couple sketch and couple CG, does that mean you do not do Couple Waist-up watercolour?

Hello

I apologize for taking so long to get back to you, as I've been really busy with life, but I'll try to answer your question as best as I can and thank you for your patience ;u; I can do waist-up couples in watercolor, but...no one has commissioned me for that yet, so I don't have a sample ;; I wasn't sure if anyone was interested in these and haven't prepared one, but if you are interested, I can open them at a later date when more of my commissions are finished?
Please let me know and thank you again for taking your time to read this


No worries! Time isn't something I'd mind giving~
Ooo! I'd be interest! Do open them one day. //hopes that it's within my budget