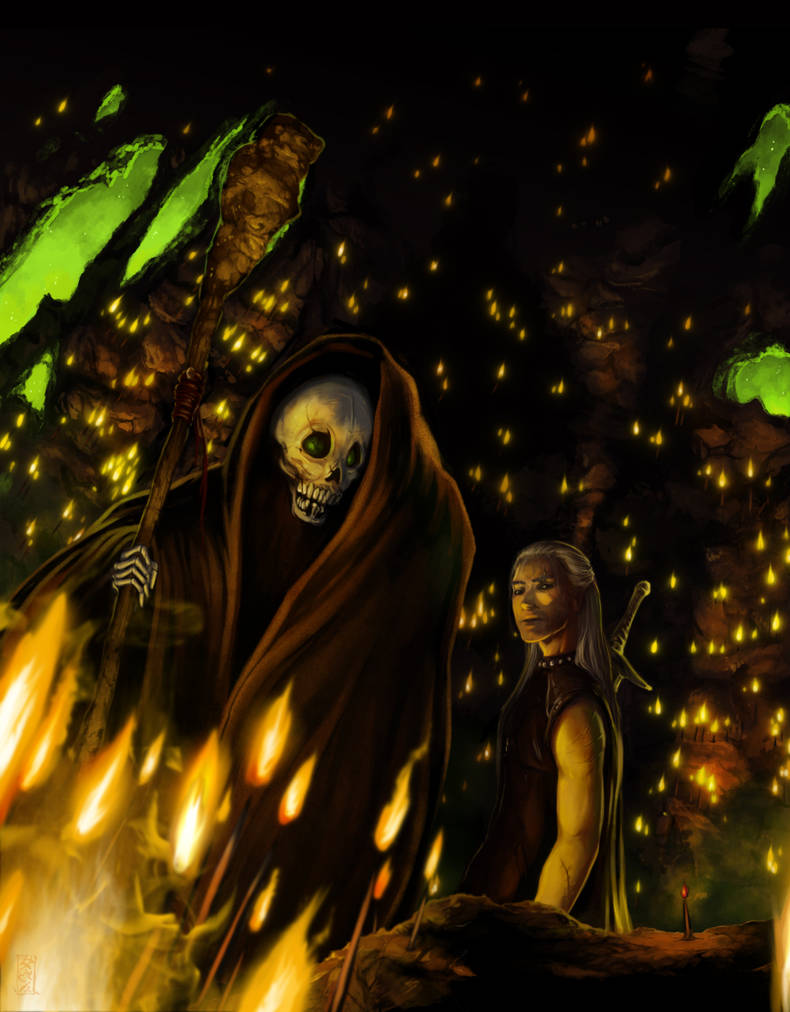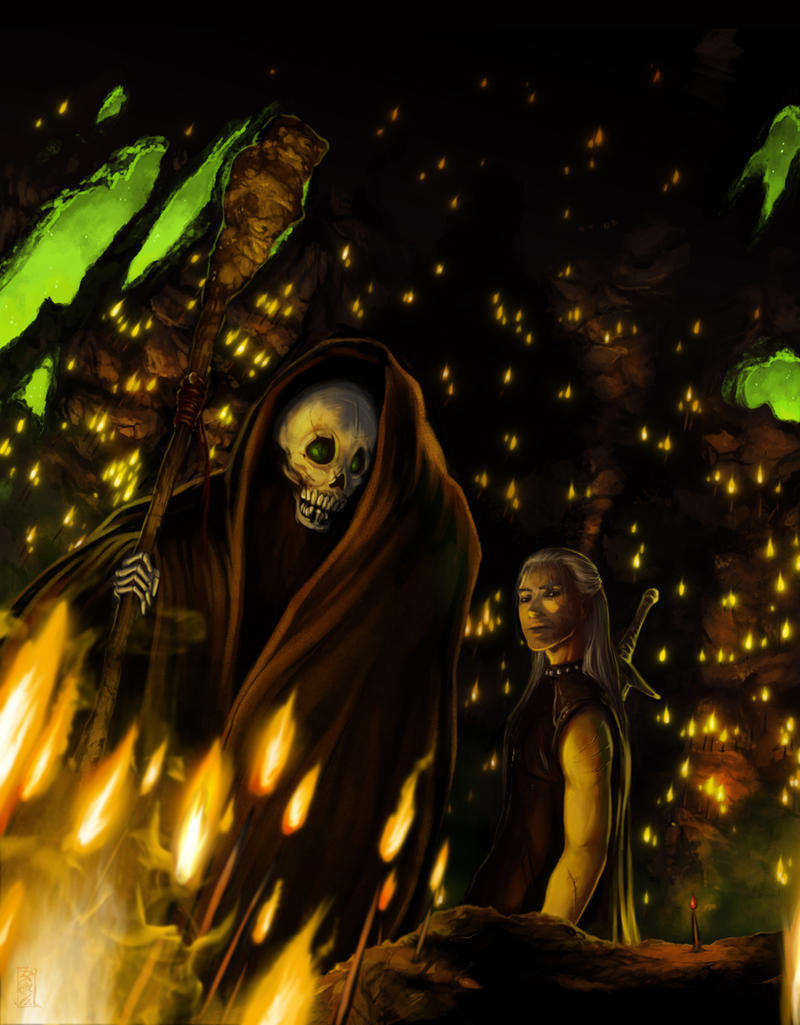 Watch
"Some of the flames were high and strong, shone brightly and lively, some other were small, unstable and shaky, their lights were fading and waning.
At the very end there was one flame, tiny and so weak, that it barely flickered, scarcely glimmered, alternately shining with a great difficulty and almost completely dying down.
- Whose is that dying flame? - asked witcher.
- Yours - said Death."
Flourens Delannoy "Old stories and fairytales"
That's an old speedainting. I made once a simple sketch and abandoned it. Lately I felt like finishing it. In total it took around 4 hours I think.
Picture is illustrating a quotation from one of the books about Witcher (those are fantasy books made by polish author, Sapkowski), from vol. 5 ("Lady of the Lake").
I guess that those books are not translated into english, and I don't know if you played the game (I didn't play it, only read the books), and if you're familiar with Geralt of Rivia and his story.
Anyway, every chapter of every book starts with a quotation from fictional book (herbal book, fairytale book, historical book) or a part of song,/poem. Parts of Flourence Delannoy's books were the best, in my opinion (apart of that one, I also loved the one about Witcheress' wishes - "I don't want wealth nor fame, power nor knowledge - said Witcheress - give me horse that will be black and swift like night wind..." and so on

) , so it inspired me a bit