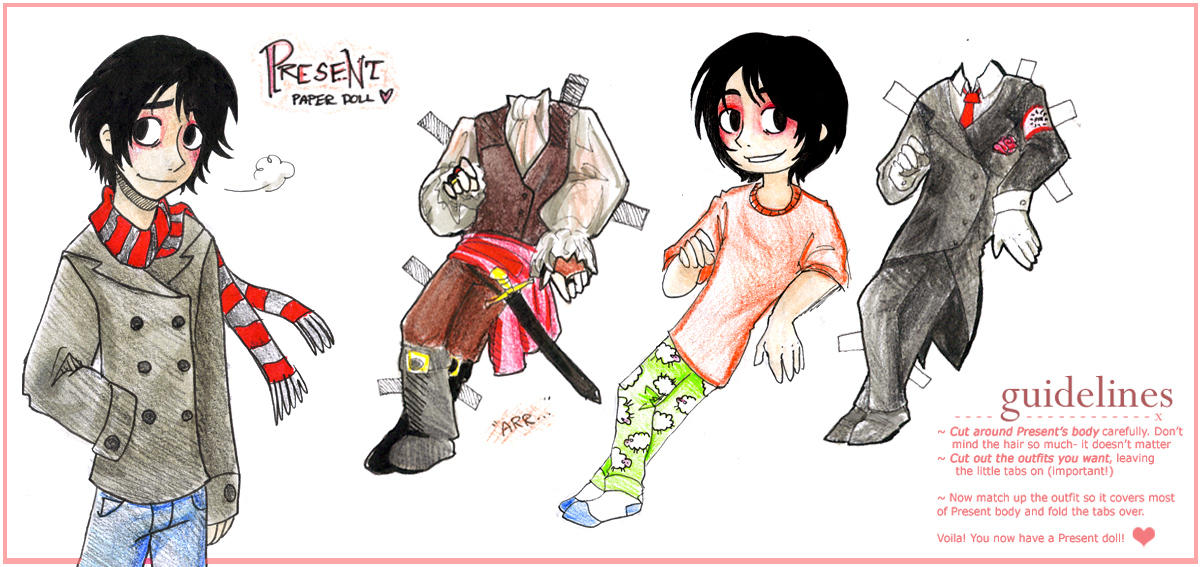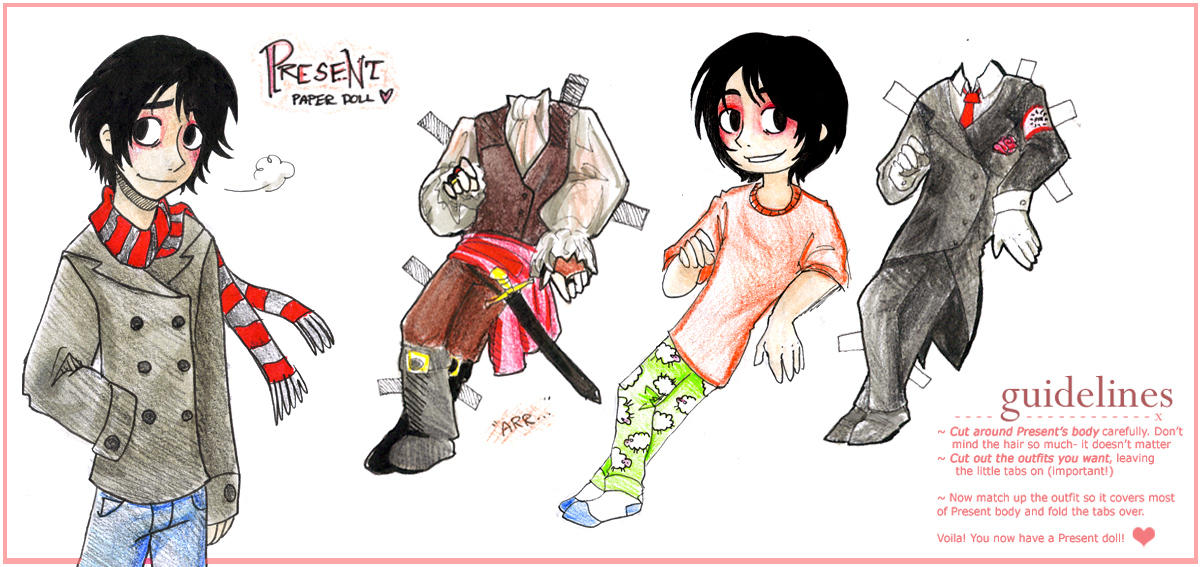 NOW YOU CAN DRESS UP PRESENT! *confetti*
Tip: crop off the part on the far left so you can print the outfits and the base bigger. Sorry it isn't more printer friendly x.x
Man, I never know where to categorize anything now, especially with this kind of thing. Is it fanart? I dunno. *shrug*
SO! This is my latest project. Paper dolls. I might do some more of these later on. But, it's a nice change of scenery for my gallery eh? Some traditional stuff instead of the usual photoshopped crap I'm making these days.
Character belongs to
- - - -

THIS IS FREE FOR YOU TO PRINT OUT AND HAVE FUN WITH!

Go nuts people.
JUST DON'T SELL OR CLAIM AS YOUR OWN WORK, THANKS.