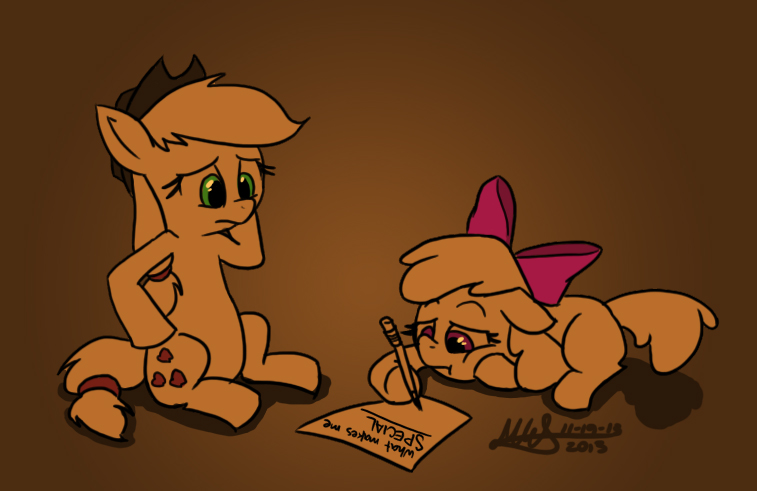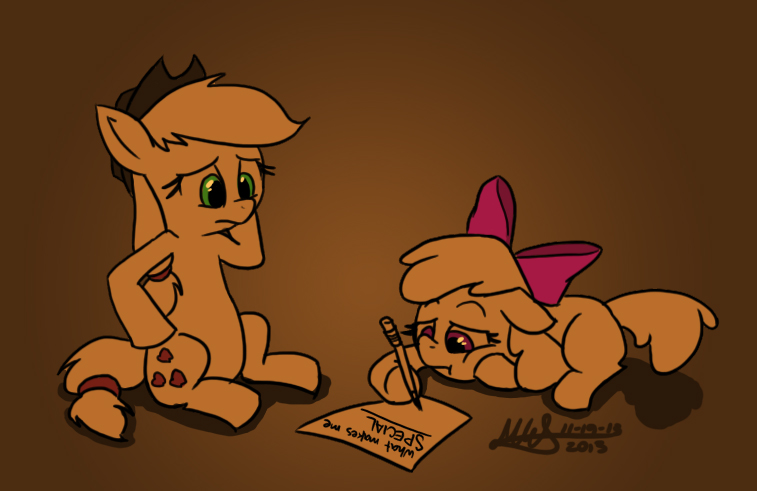 Watch
Just a couple of days til the 4th season of MLP:FiM! Eeyup.
Anyway, I don't normally draw fanart of fanworks, but I figured that this particular idea would give me an excuse to draw more AJ, haha. It does deviate away from my own upbeat pics in terms of mood so that's somethin' new too. Also, played around with color
(cause I was too lazy to color normally, but don't tell anyone)
to fit the mood.
Three Apples is a series by
~
CapnPea
! You can check it out here:
three-apples.tumblr.com/page/3…

only the happiest of moments immortalized
Reply

Does it say on the paper. "What makes me Special" ?
Reply