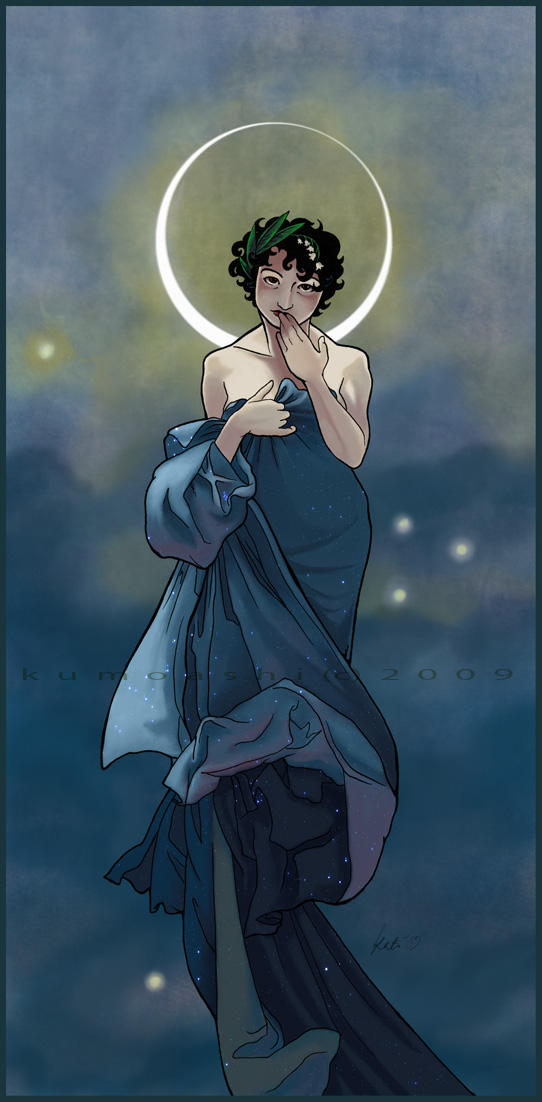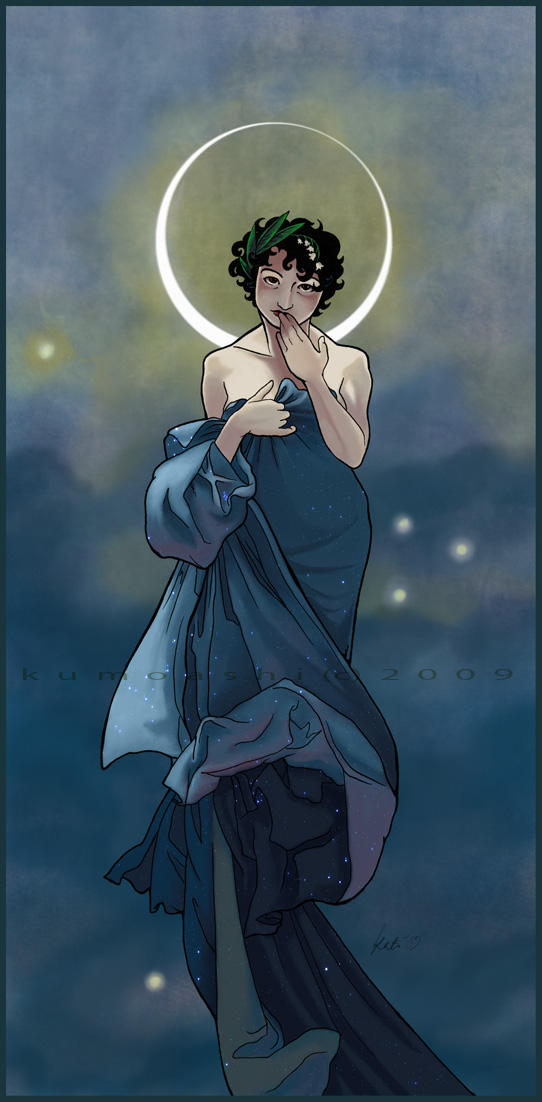 Watch
A new version of Alphonse Mucha's The Moon (from 1902). I drew one version in 2007, as one of the first Mucha-pictures I did.
Here's a comparison:
[link]
Thank you for 10,000 pageviews, and all the faves and comments!

Original picture is Mucha's, Stasya (the model) is mine. The stars on her dress are from


I had Mucha's poster up on my wall for ages. This is a great version of it (and shows a lot of improvement over the 2007)!
Reply

Thank you, for the fave as well!

I have the poster too, but currently no wall to put it on. But then again, I also have a wall calendar with the same image, hanging on the wall, so I guess that'll have to do for now. X)
Reply

It's really pretty.

And the comparison shows how much you've developed your drawing skills.
Reply