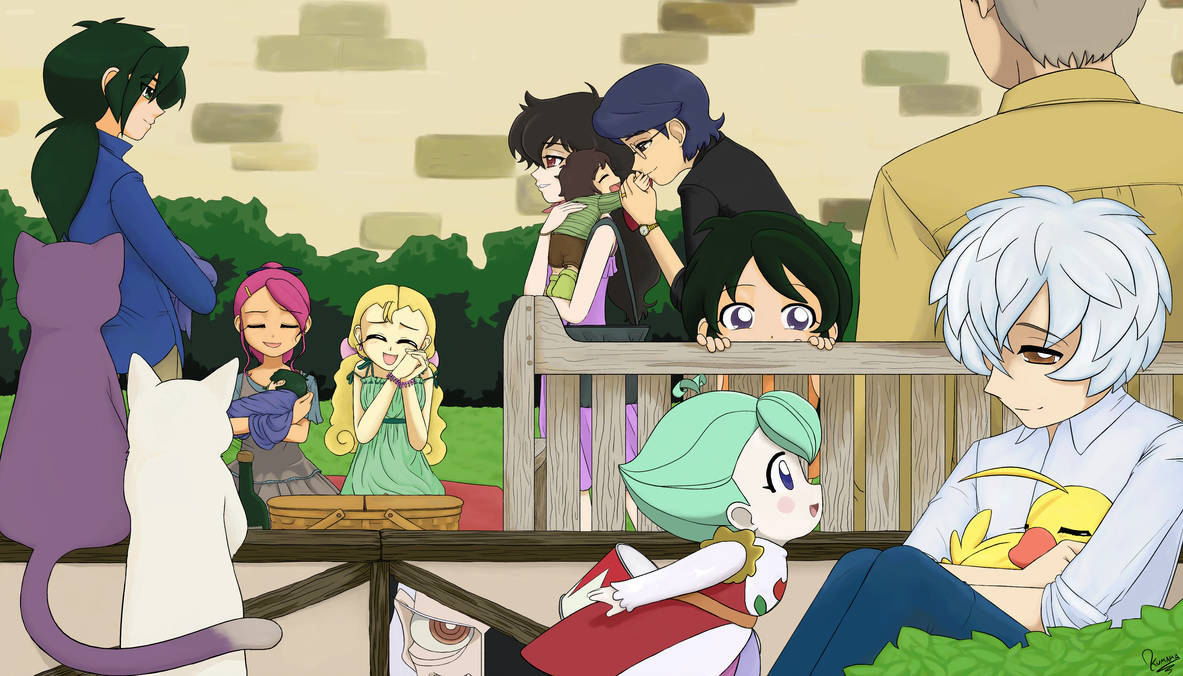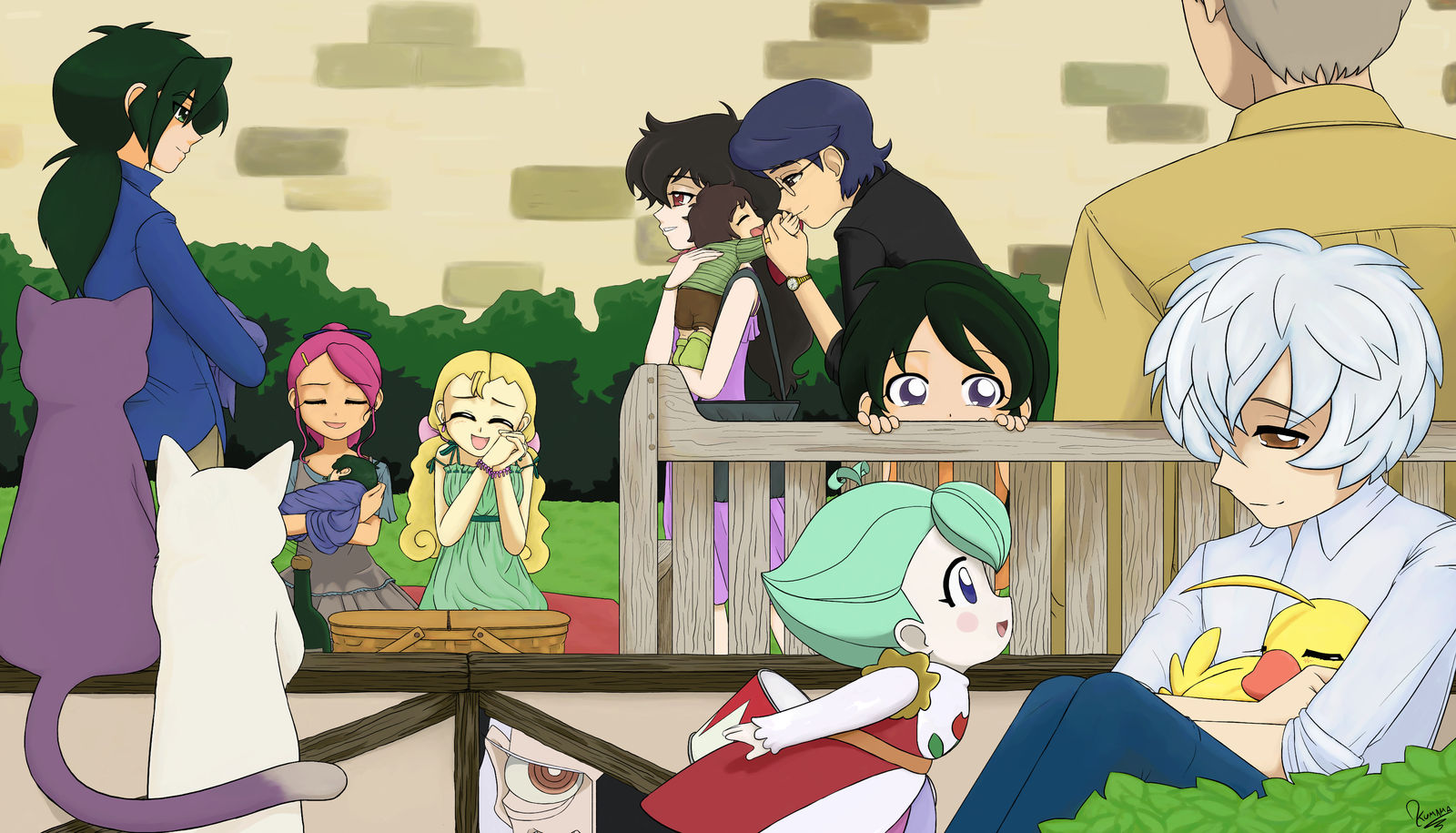 Watch
*rocks back and forth* I will go down with my ships...

This was just going to be Mytho and Ahiru under a tree but nooo~ No, I had to tack on everyone else and it took like six days to draw and two days to color
ANDOHMYGOSHWHATAMIDOINGWITHMYLIFFFFFEEEE?!
Anyways!
Pike and Fakir have three kids, Carmen (the girl by Charon on the bench), and the twin boys, who I have no names for because I danno. And Rue and Autor have little Antoine
-
and I promise that Autor is not trying to break his sons hand, I just couldn't get the angle on that to look right no matter what I did, it only got worse D: I hope it looks a little cute and not creepy...
And now I have to go clean toilets ._ .; Thank you for viewing.
Princess Tutu belongs to Ikuko Itoh!