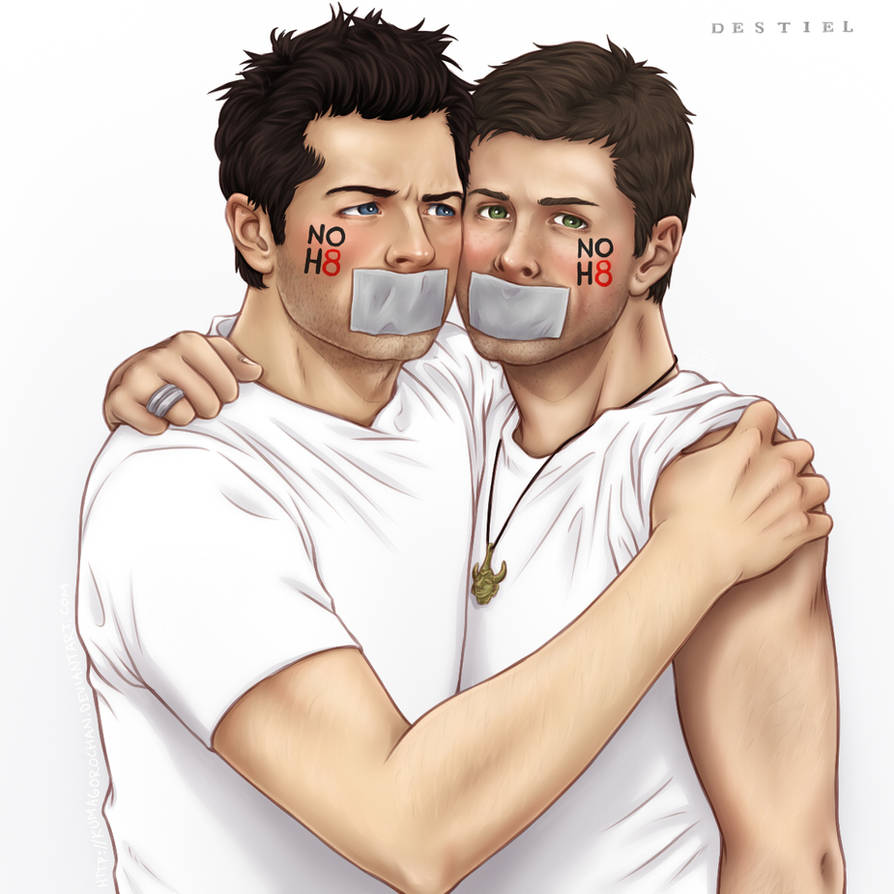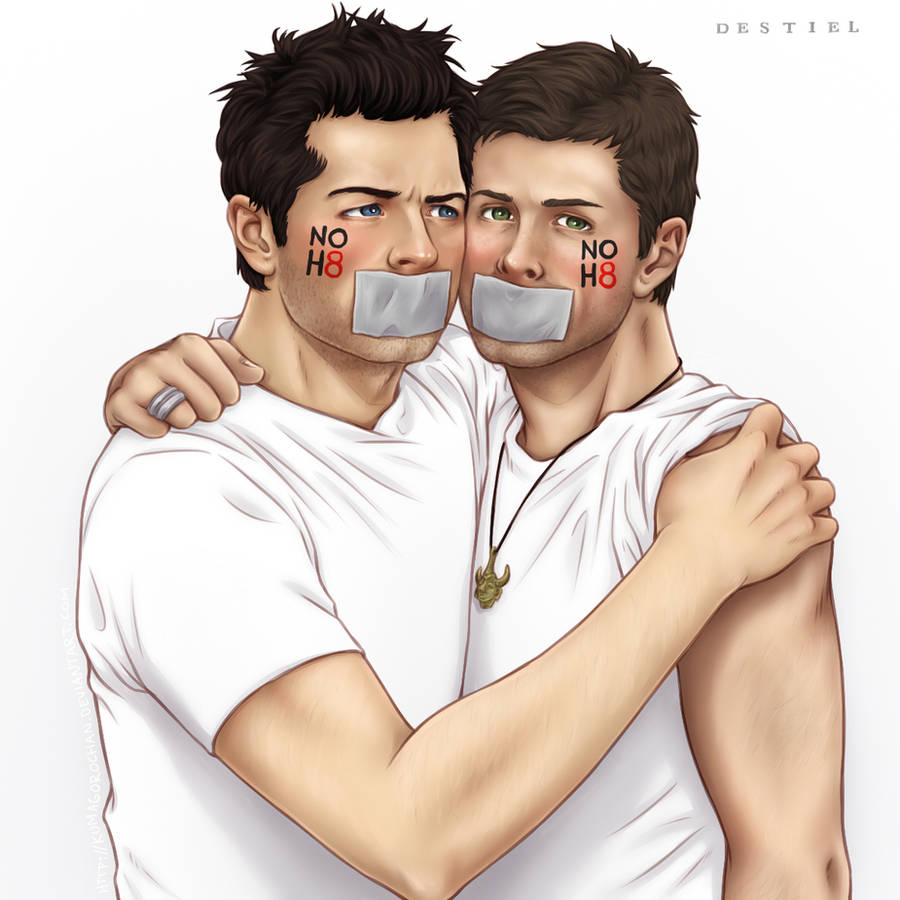 Watch
Clickie "Download" for total full-size
I'll just randomly dedicate this to my newly found moose mating-buddy,

ggjghhj
SO YEAH.
Inspired by the
NO H8 Campaign
, and all NO H8-fanarts I've seen floating around the web. I like.

I'm quite satisfied with the end result of this! It looks pretty good, if I may say so myself. <8--)
Enjoy!
Characters © Eric Kripke and The CW
Art © Me
Samifer Version: