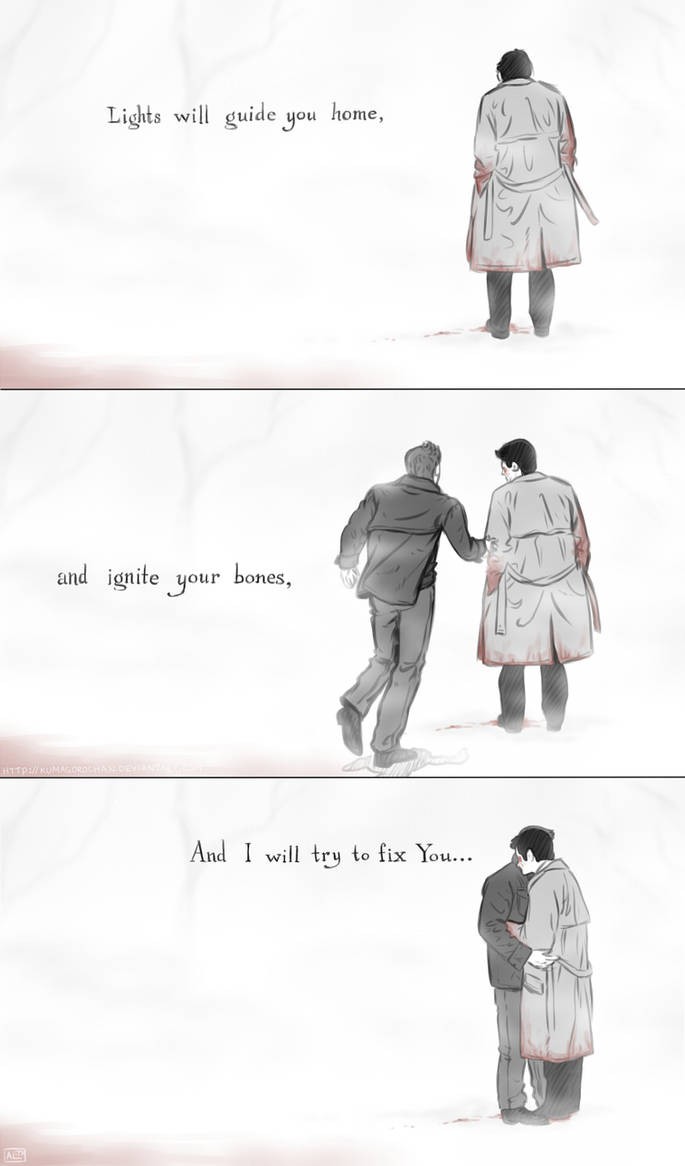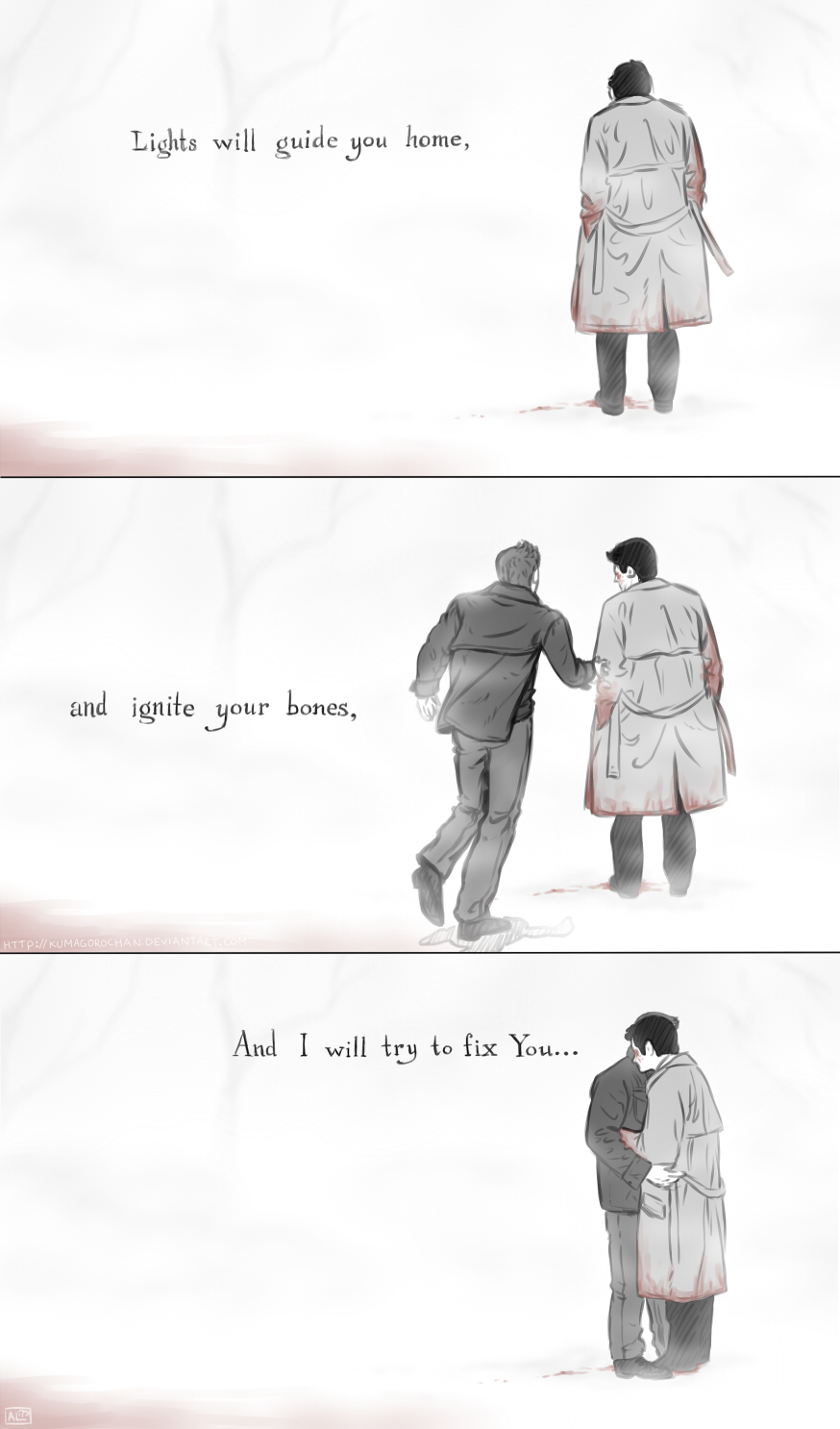 Watch
Will probably make a better version of this someday. Probably.
When you try your best, but you don't succeed
When you get what you want, but not what you need
When you feel so tired, but you can't sleep
Stuck in reverse
And the tears come streaming down your face
When you loose something you can't replace
When you love someone but it goes to waste
Could it be worse?
Fix You by Coldplay

I got the idea for this after watching the latest episode of Glee and listening to "Fix You" over and over and OVER again. ghjg Yeah. Sketched it up rather fastly, and then, as I usually do, I just....played around with it until it looked like it was supposed to look like that, but really, I had bigger plans for this in the beginning.

OH WELL.
Running!Dean looks totally weird, but I didn't really know what was wrong so I'll just....leave it like this for now. 8| *poker face*
People who've watched the last episodes of season 6 and the new episodes of season 7 will probably get this more than the people who hasn't.

Enjoy.
Characters © Eric Kripke and The CW
Art © Me