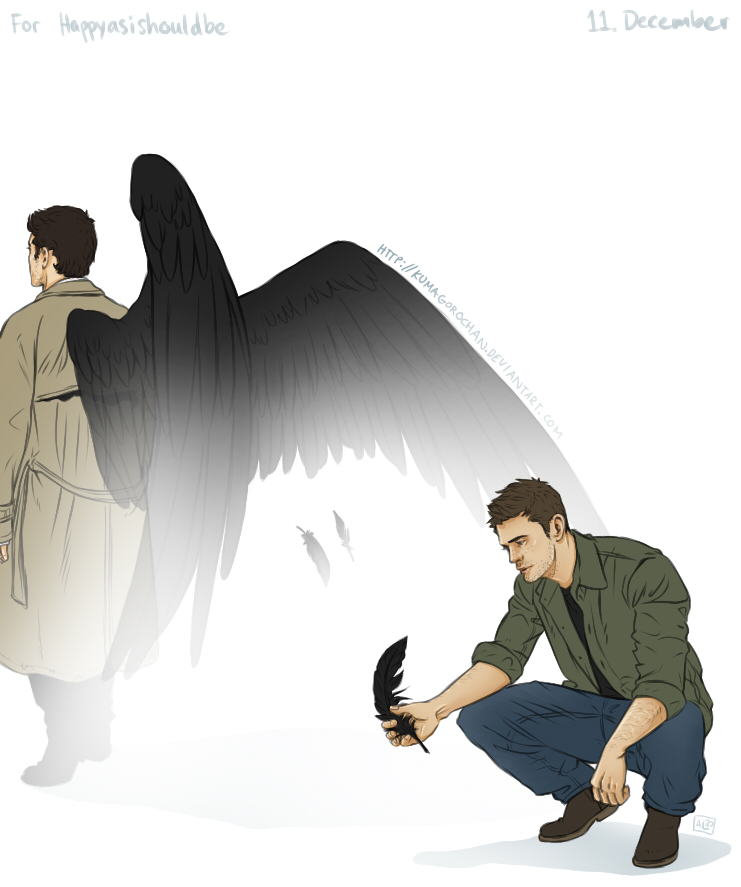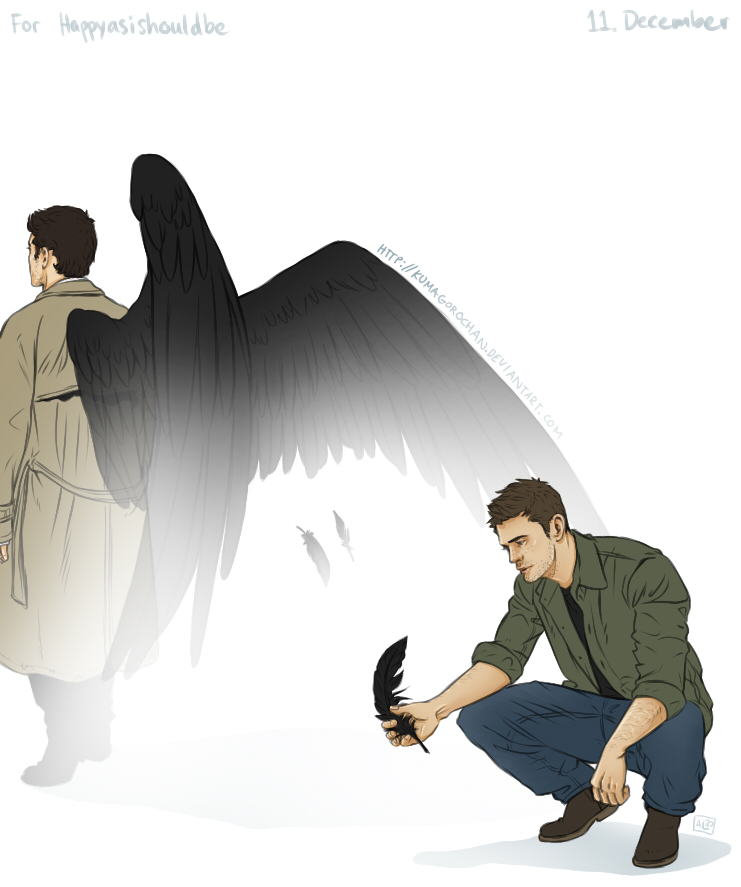 Watch
This is for my advent calendar on Tumblr, people get to request pictures for me to draw, and I'll draw one picture per day until Christmas!

December 11
Dean and Castiel
For happyasishouldbe (who apparently changed their URL ghhg)
Awwwyes. 8))))) This turned out pretty good, actually! I wasn't sure it would. The request was "Cas leaving (wings visible), losing a feather, Dean picking it up", I hope I did good!
And to make it a bit more depressing than it already was I faded Cass away, harr harr.
Enjoy!
Characters © Eric Kripke and The CW
Art © Me