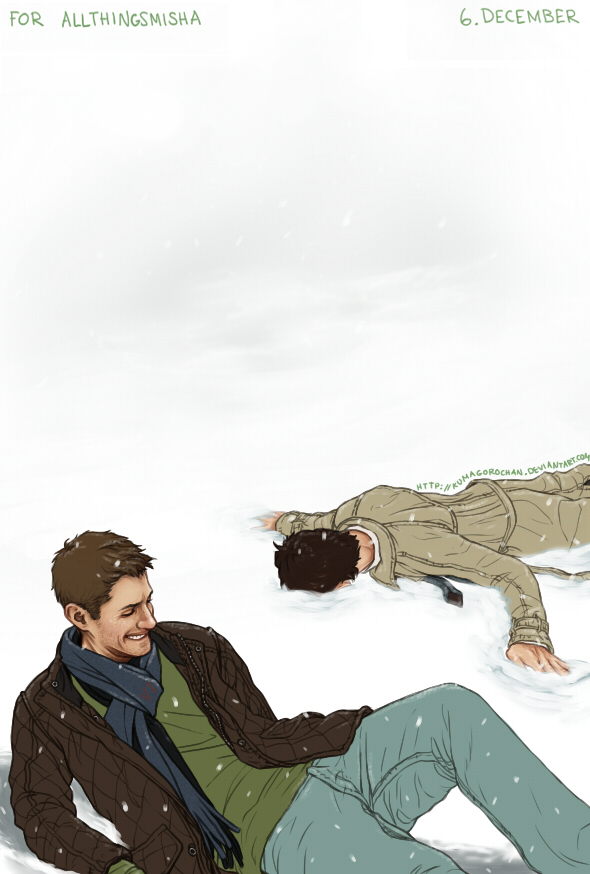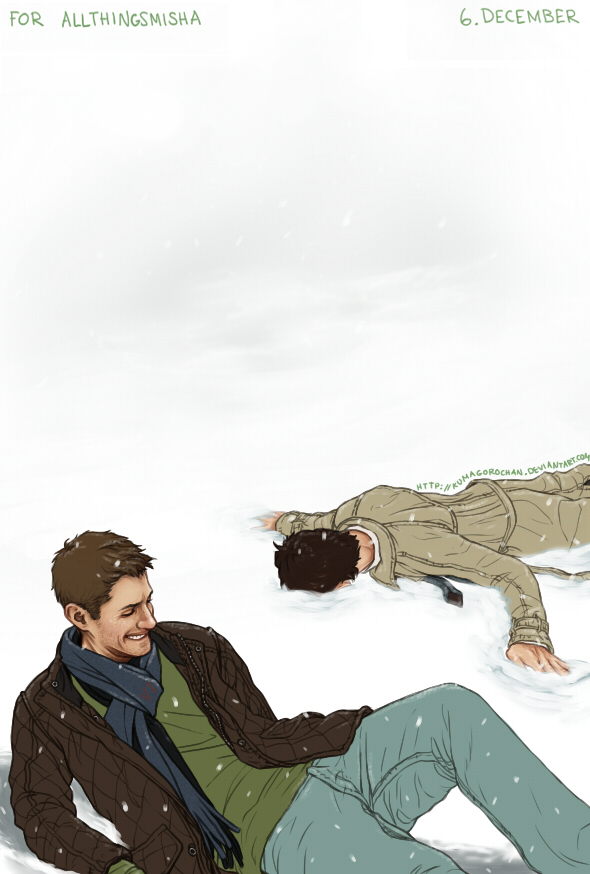 Watch
This is for my advent calendar on Tumblr, people had the chance to request pictures for me to draw, and I'll post one picture per day until Christmas!

December 6
Dean/Cas snow angels or Dean/Cas cutting down the christmas tree
For allthingsmisha
YESTERDAY'S PICTURE IS FINALLY DONE WOOEEEO gjhgjgk i chose the snow angels idea and castiel is doing a face-down-in-the-snow angel 'cause he doesn't know how to do things okay and dean is like CASS YOU LITTLE SHIT LOL jghgjkghgj UHMMMM YEH I THINK THAT'S ALL I HAVE TO SAY ABOUT IT!
Enjoy!
Tumblr post:
kuma-la-la.tumblr.com/post/692…
Characters © Eric Kripke & The CW
Art © Me