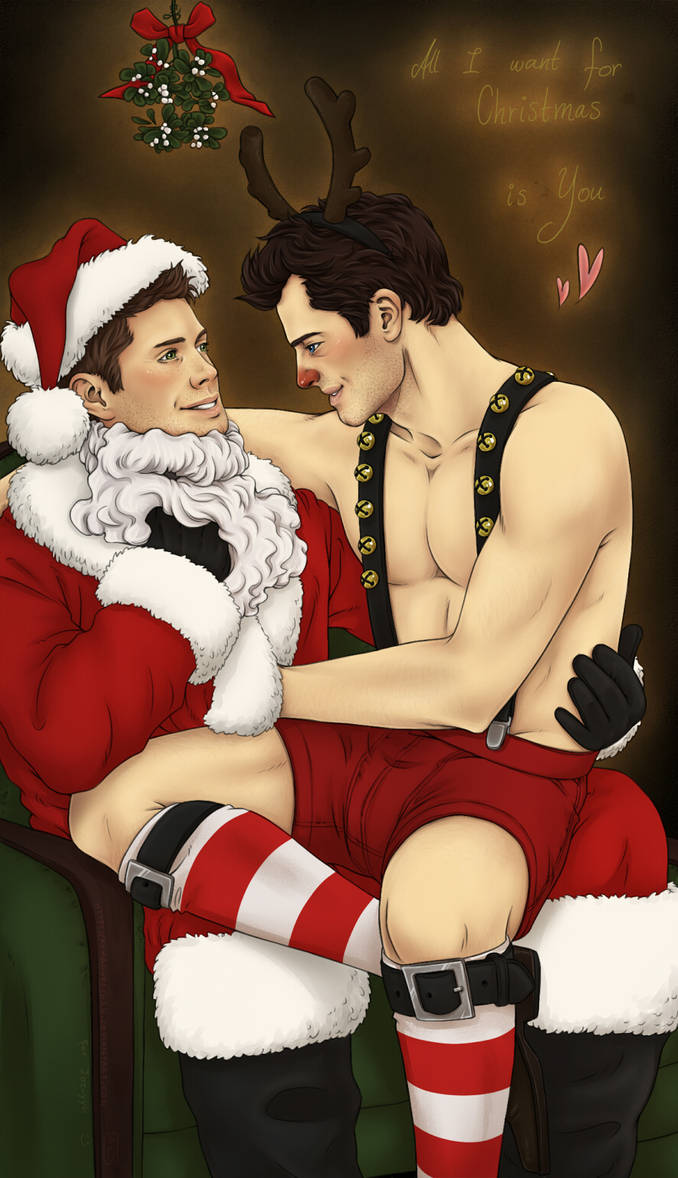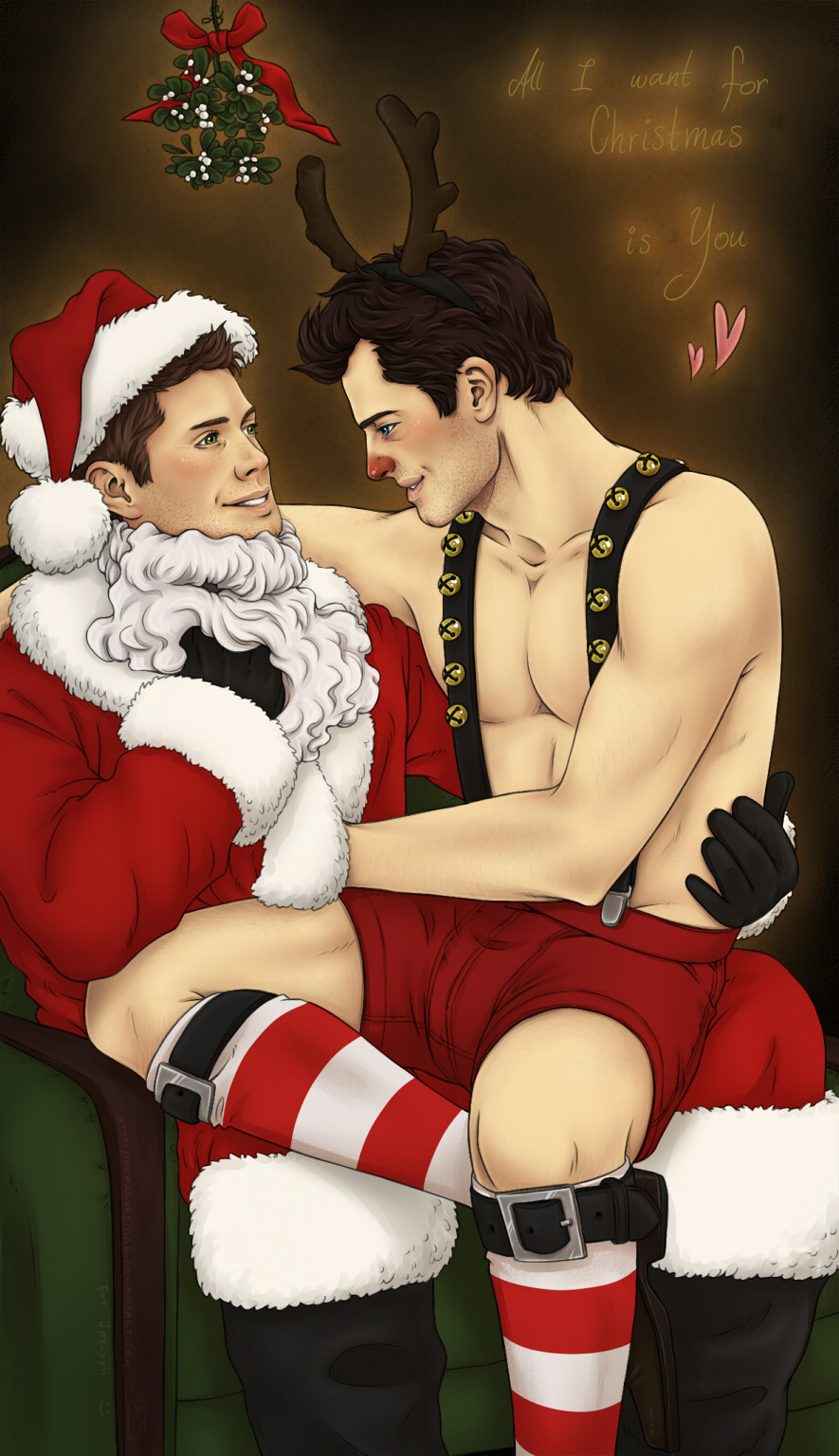 Watch
Secret Santa for

through


HHhhhhhaaaaaah, yes. XD I'm quite satisfied with how this turned out in the end! When it was just the sketch I was like "aww hell, their faces looks like poo. .__.", then when I'd finished the lineart it was more like "mm, well now the faces looks better, at least, but STILL LOOKS LIKE CRAP. 8|" theeennnnn as I was coloring it looked better and better, AND NOW IT'S DOOONNEEEEEEEE. XD I hope I did good!
I kinda, KINDA changed the prompt a little, 'cause ~
Joz-yyh
wanted Cass to say that all he wanted for Christmas was for Dean to love him, buuutttttttttt... I dunno. XD I hope it was okay. <8---)
And I have no idea why I added the mistletoe... o__o ...yeah...
Also; I painted Cass' nose red instead of doing one of those...ball noses. XD Just 'cause...it looks very weird when I draw the other ones, lol. XD
Characters © Eric Kripke and The CW
Art © Me