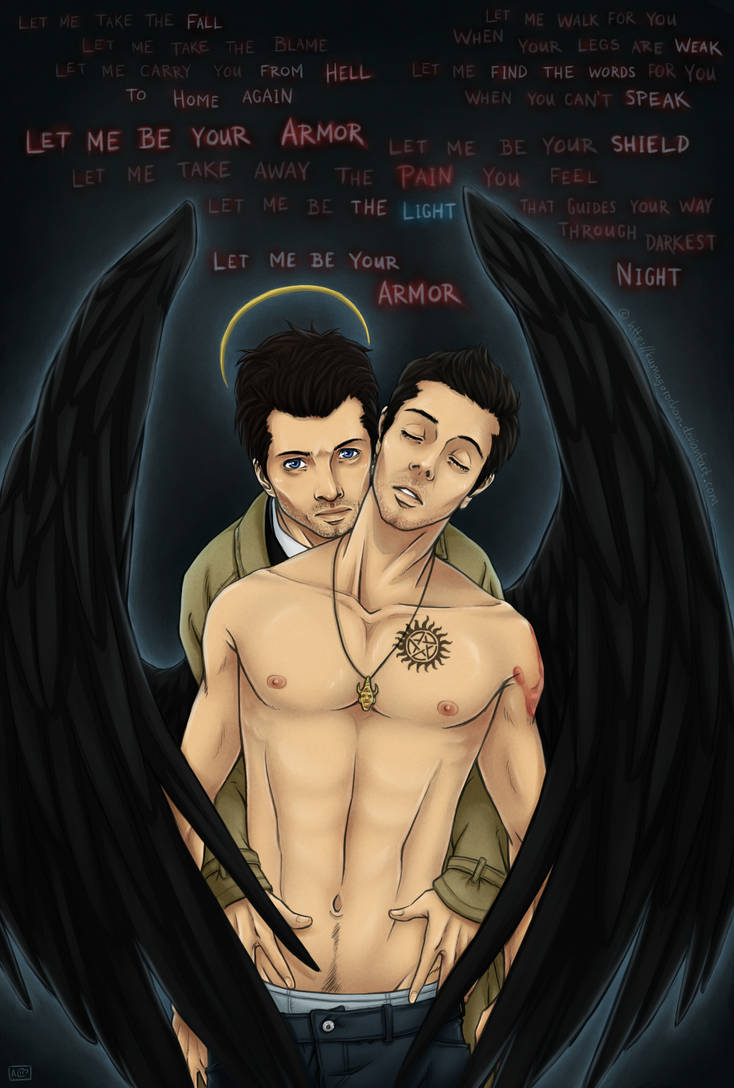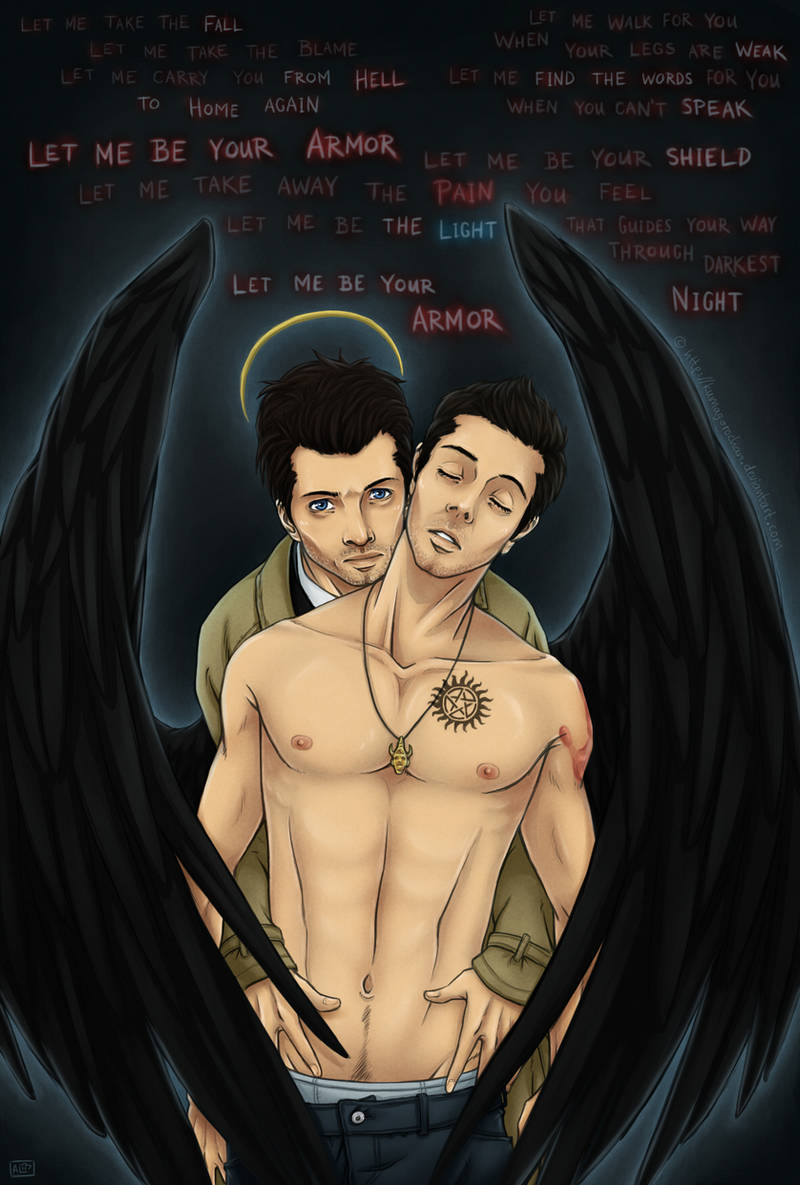 Watch
[Edit]
Contrary to your beliefs this is actually
not slash
. It wasn't meant to be homosexual at all, Castiel is only meant to do a pose that's symbolic to an armor, as to follow the lyrics of the song. I don't have any problem at all with people "pretending" that it's slash as long as you WANT it to be, but from my point of view it REALLY ISN'T. I didn't even think about it being taken as slash while sketching the poses up, though now I can totally see that people would think that was my intention. XD
I'm just a bit bitter because this was declined from a Supernatural club here on dA with the comment "no slash allowed".
IT WAS NOT MEANT TO BE SLASH.
And I just wanted to point that out. kthnxbai
[/Edit]
Clickie "Download" for total full-size
Dedicated to

"Let me be your armor
Let me be your shield
Let me take away the pain you feel
Let me be the light
That guides your way through darkest night
Let me be your armor"
Let me be your armor by Assemblage 23
I talked with ~
luckyraeve
some time ago about mixing Supernatural with Assemblage 23 songs, after seeing her comic
"Return"
:
I got really inspired by that piece, and it also made me start listening to Assemblage 23 again, and when I listened to "Let me be your armor" it just...fitted Dean and Castiel pretty nicely, and so I made this. 8)
(Therefore the dedication of the picture to her!)
The lineart and most of the coloring is pretty old now, so I'm not actually satisfied with the ending result of this, but I just wanted to FINISH IT. XD So yeah. I know it kinda sucks a bit, but I still kinda like the idea...
I almost forgot Dean's tattoo btw! XD
Enjoy!
Characters © Eric Kripke and The CW
Art © Me