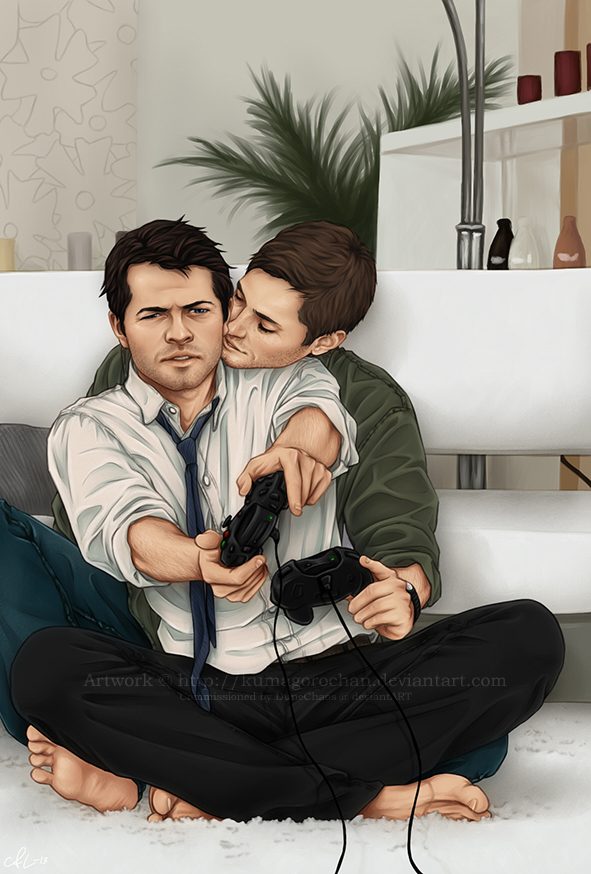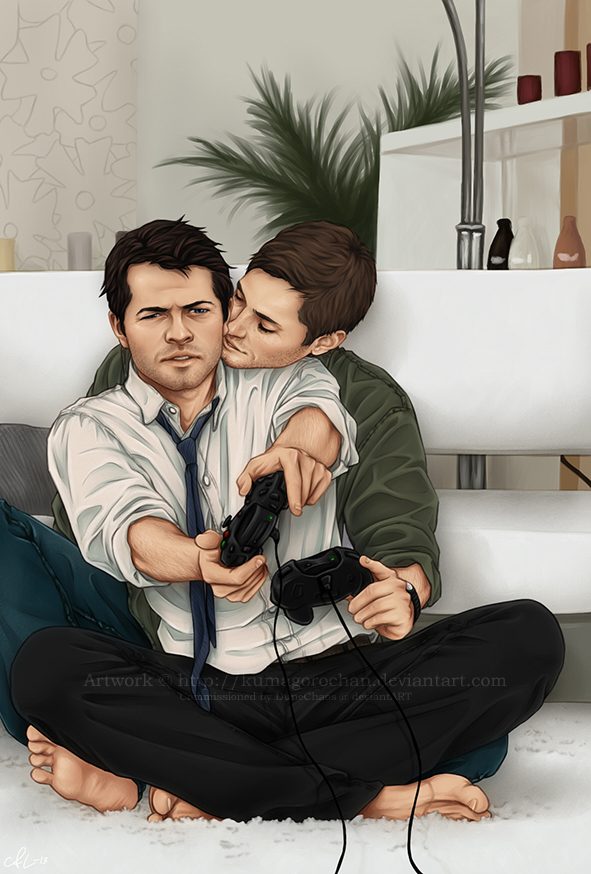 Watch
Commissioned by

, a picture of Dean snuggle-distracting Castiel while playing video games.
THIS TOOK WAY TOO LONG TO FINISH FOR MULTIPLE REASONS, one being my tablet dying, and another being art block. But FINALLYYYYYYYyyyy it's done omg, I hope I did good. /creys
I'm not overly satisfied with the background I'm actually not really sure what's going on back there, and I hate coloring clothes aaah, anddd the console seems to be a mix between an Xbox and a PlayStation hah I didn't have any proper references so yeh...
Also, I was gonna add text saying "PLAYER TWO WINS" (in this case Dean is player two herp derp), and some light from the tv, but it didn't turn out any good so I hope this is good enough. 8')
Enjoy!
-
Commission prices & info:
kumagorochan.deviantart.com/ar…
-
Characters © Eric Kripke & The CW
Art © Me
Commissioned by

~

DuneChaos