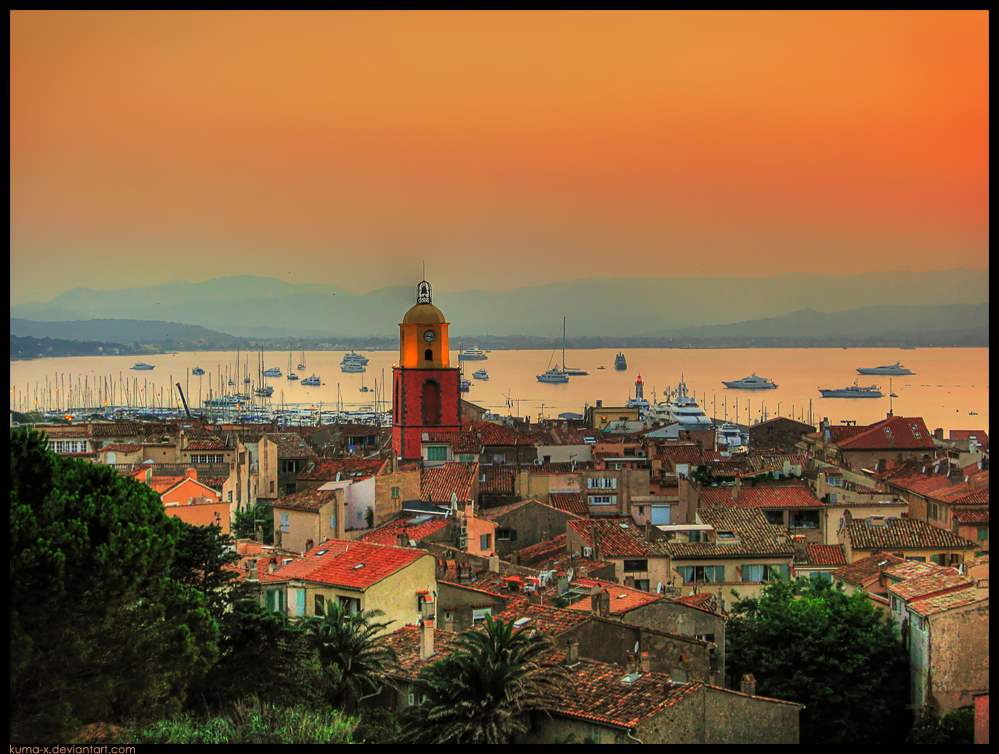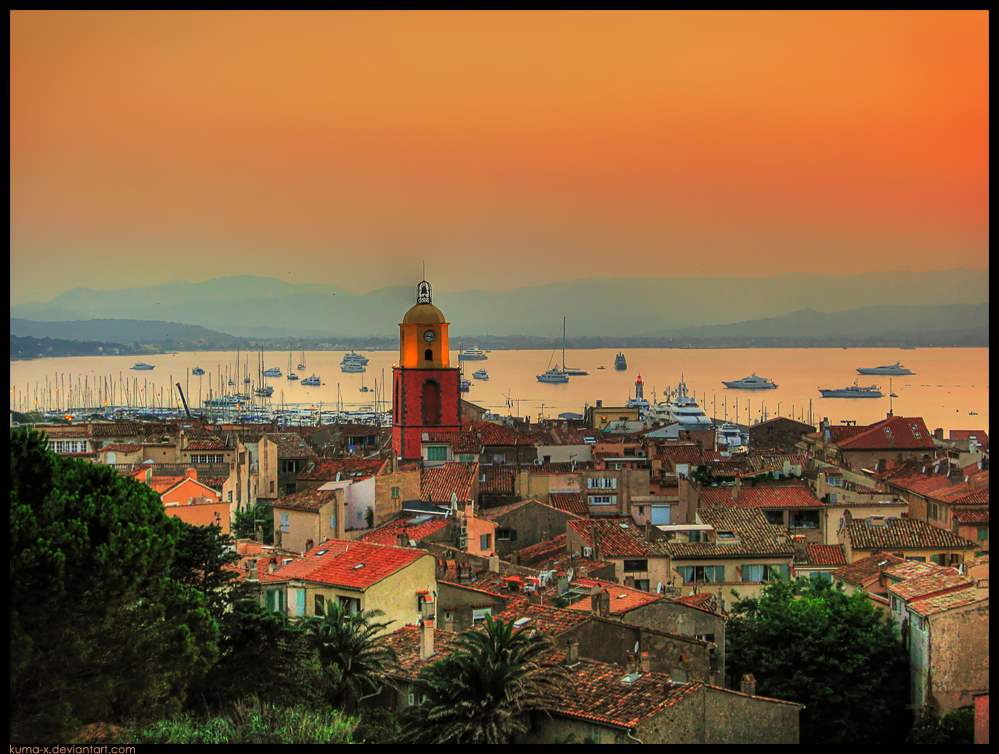 Watch
Sign up for free at [link] and start to make $$$ from your photos!
---
The picture is from France where I've been on vacation in summer 2008. I spent a beautiful time in there so I'd like to share the wonderful moment of hot summer sunset with you.

A look from citadel to the old town of Saint-Tropez.
---
The picture was used in the Around The World Calendar 2011
---
I really love the colors of this photo! The orange of the sunset in the sky and on the water works really well with the red roofs. It really gives the photo the Mediterranean feel that it needs. Makes me want to take a trip soon!

For a critique: I don't know if it would have even been possible but I feel that either having the town filling the frame or having more trees and greenery filling one side would have been better. Maybe also more of the water and boats visible. Another minor preference of mine would be to have the clocktower more 1/3 of the way on the left with the water to contrast city / sea.
The Artist thought this was FAIR
4 out of 5 deviants thought this was fair.