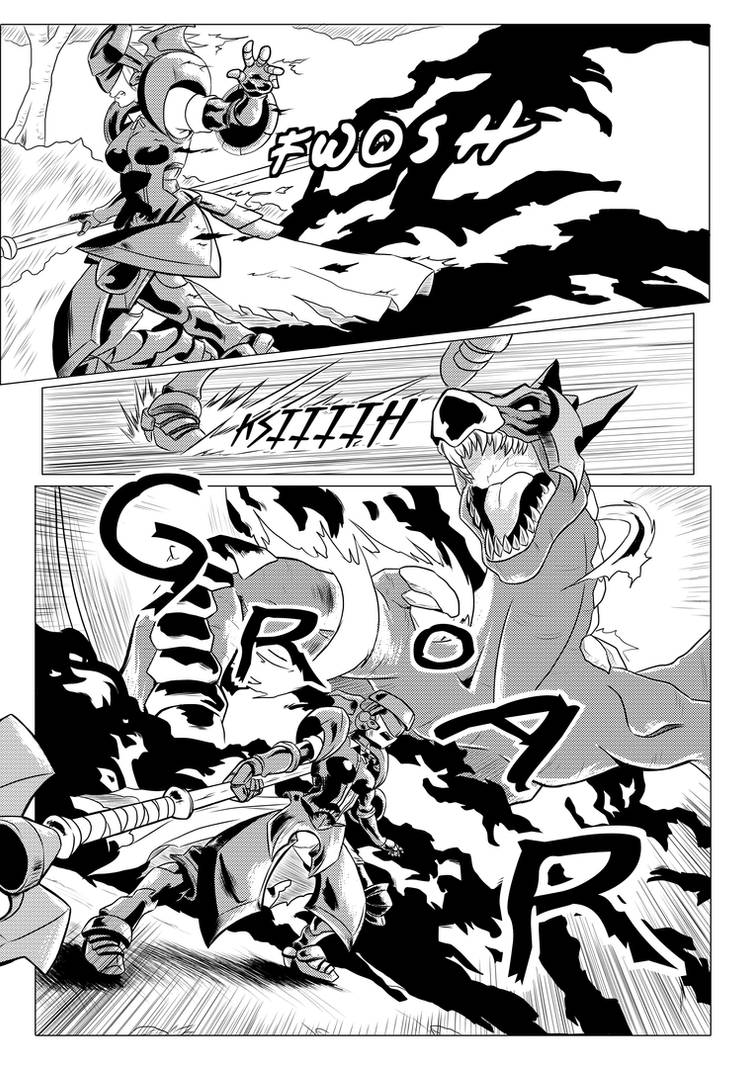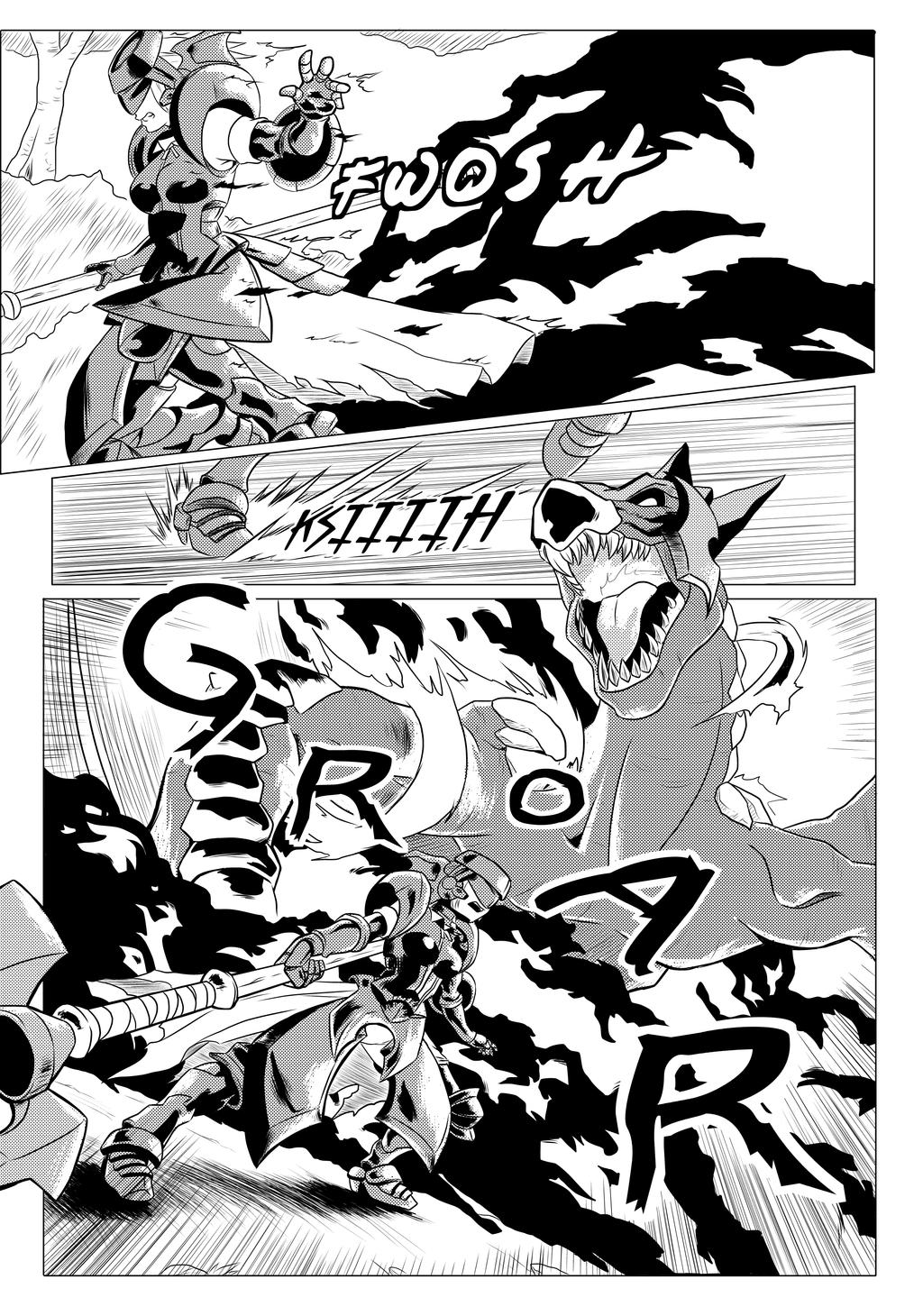 La ultima pagina de promo de Ga data del capitulo 4, y ya vamos por el 7 y un especial, iba tocando otra, y esta es ideal para ello, una referencia directa a las primeras promociones de Monster Hunter, con Reika siendo acosada por una peligrosa criatura de fuego.
Guild Adventure es un webcómic gratuito inspirado en juegos como Monster Hunter o Final Fantasy, cuenta la historia de un grupo de peculiares cazadores, con nada en común entre si que acaban unidos en una gran aventura, llena de humor, acción y monstruos. Se actualiza entre 2 y 3 veces por semana y podeis leerlo en
[link]
(Esto es una promo de algo que vendra, aun no ha sido publicado en la sección gratuita del cómic)
The last promo page for Ga is from the chapter 4, and now we are in the 7 and with one special chapter, so it was about time for another, and this is the right one, a direct reference to the first Monster Hunter promos, with Reika being chased by a dangerous fire creature.
Guild Adventure is a free webcomic inspired on games like Monster Hunter or Final Fantasy, it tells the story of a team of very peculiar hunters, with nothing in common between them, that end togheter in a big adventure, full of humor, action and monsters. It updates about 2-3 times a week, and you can read it in several languages in
[link]
(This is a promo for something coming, it's not already published in the free section of the comic)

Genial!!! Con qué lo haces, Manga Studio?
Reply

Manga studio 5 ex, aunque esta pagina la hice con el 4 ex
Reply

Jolín flipo con lo que sois capaces de hacer con Mantastudio.
¿Habrá algún sitio para descargárselo gratis?¿Tanta facilidad da con respecto a Photoshop?
Reply

Photoshop es caca comparado a mangastudio xD. La gente se olvida que Ps no es un programa de dibujo, sino de retoque digital, tiene buenas herramientas para pintar pero no puede igualar a un programa especializado.

Yo lo tengo original pero si lo buscas por torrent no es dificil encontrarlo.
Reply

Reply

Reply

Reply

Reply

Tiene muy buena pinta! (=3)
Reply