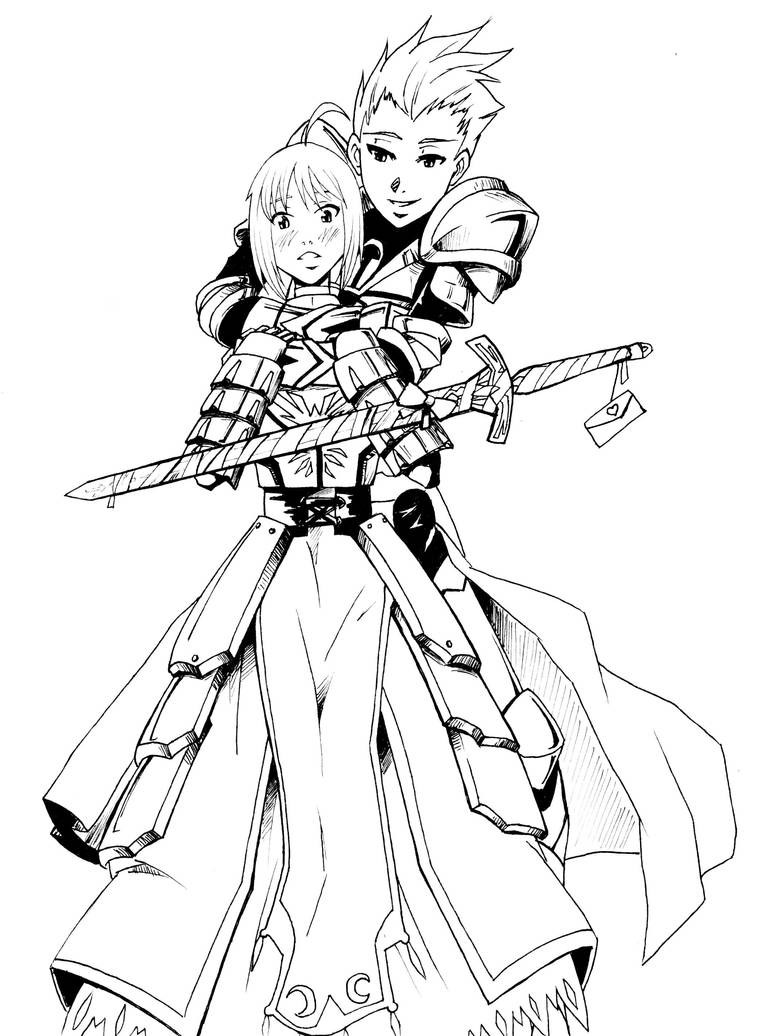 Watch
Estoy probando ciertas cosas y ya que para ello me da igual que dibujar he hecho un fanart de Fate Stay Night.
He de decir que siempre he tenido el oscuro deseo de que Gilgamesh consiguiera finalmente ligarse a Saber XD, si os fijais realmente tiene la perseverancia que en un personaje prota le llevaria a conseguir a la chica y encandilar a todas las fans, pero ha tenido la putada de ir a ser el antagonista de la serie, y aun asi es el personaje masculino de FSN con mas fans (literalmente, segun la encuesta oficial de Typemoon es el 1º y Saber la 1ª en chicas).
Asi que, ¿para cuando una ruta de Gilgamesh? jaja
Im testing some things and as it didnt matters what i draw i have made a fanart from Fate stay night
I allways had the dark desire that Gilgamesh finally managed to get Saber to love him XD. He really have a perseverance of a main male character and he will surelly get the girl if he was the protagonist, but unfortunatelly for him is the antagonist, and even so he's the most popular with fans (as stated in type moon oficial fan voting, hes the 1º male character and saber the 1º female character)
So, when would we have a gilgamesh route?


WHAT A PERFECT AND CUTE PRESENT!!!!

Reply

yeah, that and a lion its perfect for saber XD
Reply

sometimes i really wish there was a Gilgamesh route where he and Saber get together HAHA. ah well.
Reply

Totally agreed

SxG FTW! Nice fan art, but I'm wondering what / who is holding the sword o_o?
Reply

No one, remember that gilgamesh can just make appear and float all the noble phantasms, so he just make caliburn to appear as a gift to saber

Reply

Good work, but... *shudder* Gil x Saber always makes my skin crawl.
Reply

XD Gil tendria una ruta incluso antes que illya!

Genial dibujo!
Reply