Information

Activities

Supplies

Misc.

Week 3 has begun at Festival of Death, Adoption Center price update, looking for a new activity rolling admin, and reminder about selling to the shop

-Unikeko
Aerials have made their arrival at the Festival of Death, Design approval closing in two weeks, letters and BGs can now be sold to the shop, new group folder and reminder about BTTs
Be excited! Be hyped! 'Cause we know we are.
Festival of Death, Kukuri of the Month, May's BG purchasable from the shop

Looking for a new admin, bunch of marking guide updates and some marking changes, the poll familiar raffle deadline

The design team has been working hard to try to iron out confusions and general pleasantries of markings, and here are what's up:
►

Prairie feathers got visual examples for the rules they have had. People seem to be very confused about them, so hopefully these will aid in that!

Likewise in the same page:

Regarding same area, Prairie hands and feet are free area same as with common kukuri. They just don't have separated layer - this information has been added.

►

Haze got velvet/ebon sliders added. Also confirmation that this marking HAS TO

affects all free areas on kukuri. Ears, horns, hands, nails and prairie feathers.

► "Iridescent can appear on the horns and ears even if the marking itself is not near them as long as it follows the marking rules! " This has been allowed always but we forgot to add it in the guide initially.

►

Blindness page now has visual examples of blind kukuris eyes
And for actually big change in a marking;
►

Siamese got washed out of mandatory minimum amounts on limbs

. Only thing needed for this marking to pass up is mask. However, if the mask is hidden (by for example hood), it has to show in limbs, so keep an eye for that!
Lore catch up-page and new lore layout, holiday Varmas are up

Carnival of Life healing thread closing up, semi-custom flashsale soon
16.12.2018
Semicustom flashsale soon
Flash sale is starting in 20 minutes at
Divine Shop
4pm GMT or 11pm EST! This is fastest gets it, so be ready.
-
Unikeko
---
8.12.2018
First semi-custom auction going, CoL healing thread deadline

The first Semi-custom auction has started in
Divine Shop
! Apologies for certain silly founder forgetting that timesaving is a thing that exists and the american times were one hour off, hopefully it is now fixed!
Carnival of Life
is closing it's doors, and the healers are slowly leaving the premises. Y
ou have now 2 weeks (22.12.2018) to 11PM GMT time to post your healing entries
if you wish to get rid of the contamination, after that it must be cured with the antidote and healing entries will not be accepted. Please be sure to post your heals in time!
---
7.12.2018
New bank, Crafting reminder, Celestial rock max 3 eggs, COL rewards claiming open
Hello.... it's me! Ma-rusti! I'm bringing good news!

Carnival of Life Reward claiming is open
! Read the reward claiming form with time and remember to link the proofs correctly - with that:
roll down to the journal and go wild!
We'll have the first
semi-custom auction tomorrow
! Read more of the time from
Divine Shop 2018
~
We've had the same bank for a long while, with multiple admins old and new in it. As there was recent mishap of it, we felt it was time to create
a new bank doc
to make sure there's no-one with access who shouldn't be.
The new bank is foundable from
The Bank
! Sorry for the inconvenience.
Bank goblin has sent me to relay message regarding crafting
: When crafting tattered feathers, you can craft them in packs of 5 only. So you can do 5, 10, 15, 20>>, but for example 7 or 11 is not possible.
We also wanted to clear up that
Celestial Rock
egg maximum is 3
. No bonus that enlarges the nest amount from the original amount is applied to celestial rock.
I got feeling I forgot something, even with the reminder list we had prepared

If I forgot something, you'll hear of us soon! Until then, stay warm!
-jrusti
---
1.12.2018
Kukuri bonding, monthly quest change, kukuri of the month, extra info on traveling, some link cleaning
Does your Kukuri have a soulmate, someone they always come back to? Well, now you can truly showcase their love with
Kukuri bonding
! With this special training the pair will gain +2fp bonding bonus whenever they're portrayed in pictures together (full body, colored, shaded)!
As month changes, so does
monthly quest
! This time you'll be helping wild animals, and as a reward dog and cat friends are back with new additions! And yes, there additions are immediately appliable, even for sets bought from Divine shop.
GinSasori
's
Sweets 6102
won the
kukuri of the month
this time with her cuteness, and you may start voting for January's Kukuri! Which of the kukuris has caught your eye lately? What story has stuck into your mind?
Traveling
can sometimes be confusing, so now there is a guide to help out with it! Hopefully you'll find it both useful and inspiring!
And lastly, some link clean up. Overall in navigation, but also open chest/herb pouches links can now also be found from bank to hopefully make people's lives easier!
Hope you enjoy the last month of the year! Make the most of it, but try to not fill yourself up too much with sweets and treats!
-
Unikeko
---
29.11.2018
New banking threads, Suraya, Untuva and Raei arrive late, Cleaned news, Breeding+Kuku of the month closed, Who's that p--Badge?
We got brand new banking threads for item trades, stockpiling and applying familiars
! Old bank was getting very close to 10,000 comments - aka breaking - so we had to evacuate!
Raei
,
Untuva
and
Suraya
were added to the Divine Shop 2018
! Terribly sorry for forgetting these three from the shop.
Breeding
and
Kukuri of the Month
are closed for November
! They will return in December~
Old news were moved to archive
(linked at the bottom). The journal was growing looooooooooooooooooong!
We are really close finishing rolling of Carnival of Life 2018 too
! We are starting to give out the award badges to kukuri who joined in the event in next few days. These will be added automatically to all kukuris imports that took part in the event - we will make news once they all have been given out.
Reward claiming opens once all CoL entries have been rolled, but I think it's good time to start gathering your proofs!
..
...
But what's this??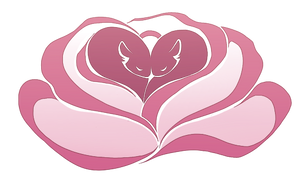 If you are looking to draw cool prompts, you might be surprised at the start of December
!
Stay tuned
!
-jrusti
rolls away giggling
---