Information

Activities

Supplies

Misc.

        4.1.2019
New status update journal, Design approval reminder, Backlogs blabla, Claim your CoL rewards
Status updates
has now new journal for posting status and skill point updates
. The old journal reached over 10.000 comments without us noticing, so the nesting has been broken. This may cause some rank proof links being lost in the black hole. We're terribly sorry for this happening.
We will go through the already posted
Status update
requests on the old thread, but Skill point thread is beyond saving. So
if you remember posting skill point update request and it wasn't handled, please re-post the request to new journal
.
Design approval
reminder
.
Do not re-post your approval or correction request multiple times
. Once you've posted to the comment thread, admin will get to you once they reach you in the queue. Re-posting while waiting the admin comment should not be done before getting actual comment from admin.
We're now slowly getting back from the holidays and back to catching backlogs
. In general, we aim to make it so that
no-one has to wait more than week/7 days for reply
(
so when posting request, prepare to wait 1-7 days for reply
).
Backlog might happen (especially) on holidays when admins are allowed to rest and spend time with their families/loved ones, or when they've caught flu/fever/other sickness. It's important to remember this is our hobby, not our real job(even though Kukuri being real job would be awesome).
Thank you all for understanding, we're trying to keep the game running as best as we can

Carnival of Life 2018
reward claiming will close last day of January 2019
! Don't forget to claim your loots!
-
jrusti
---
        1.1.2019
Monthly Quest change, breeding open, Divine shop and Varma claiming ending soon
Monthly Quest
has been changed! Jump to the snowy fun with your Kukuris and get a snow coating of your own!
Breeding
 of January is open!
Both
Divine Shop
and claiming your
Holiday Varma
are closing at 9PM GMT, if you have some business to do with either one of them, hurry up!
-
Unikeko
---
        31.12.2018
Divine Shop ends at 1.1.2019 9PM GMT, Varma claiming ends tomorrow, Kukuri of the month chosen

Due to being the scatterbrain I am, I never put clear ending date for
Divine Shop
. SO, I gave it a small extension with a clear date to avoid any mishaps.
Also the
holiday Varmas
are here for only one more day! If you haven't claimed yours yet, do it soon so you don't miss out!
Happy new years!
---
        29.12.2018
REMINDER: Breeding closing for the month, Vote for Kukuri of the month, Divine shop closing soon and CoL badges have been awarded.
Breeding
will close tomorrow (30.12) at 9PM GMT+2, make sure to post your breedings before then! The breeding will be opened again when the remainings breedings have been rolled.
Remember to vote for the
Kukuri of the Month
! There's certainly someone out there who really could use the moment to stand on the spotlight!
Divine Shop
is
closing on 31st
, but before that there's one more
semi-custom auction on 30th
! If you've been looking for one, keep your eyes open!
And lastly, all the
Carnival of Life
badges have been given out! If your Kukuri is still missing one, head off to
error reports
, and give a link to the kukuri and the event COMMENT showing their participation!
Remember to bundle up for the winter cold! Getting frostbite is no joking manner and can leave permanent damage.
---
        26.12.2018
Shroomification arts are here, Divine shop closes on Monday the 31st, CoL Reward claiming reminder

Apparently we are really busy with the updates almost daily during holidays, but I promise we are resting too.
Contamination
art is finally up for public upload
! Now you can add the contamination to your kukuri when you apply the Contamination potion in import updates.
Divine Shop 2018
will be closing on 31st of December
! If you still planned to get something from the shop, you might wanna hurry.
Carnival of Life 2018
reward claiming will close last day of January 2019
! We will post another reminder for claiming somewhere in January. Don't forget to claim your loots!
---

        24.12.2018
Lore catch up-page and new lore layout, holiday Varmas are up

Happy holidays on actual holiday day (at least here in the cold land of Finland)! As a christmas present we've made
 lore so far page
, where you can catch up on what has happened in the events! Maybe you're an old member who wants to relive a bit of the past, or a new one who has been left in the dark until now. Regardless, it's pretty fun to watch back to! As special celebration for the page, both this and 
folklore
 have a special layout skin with the art from
GryAdventures
, so big thanks to them too!
Again, take care of your safety. It's easy to get carried away in the holiday season, but your safety is more important than appearing cool. And to those not having a pleasant holidays - Stay strong. You are worth it. You are loved. No environment around you changes this fact.

---
        23.12.2018
Carnival of Life healing thread closing up, semi-custom flashsale soon
There's only a hour left to post your healings of shroomification to the healing thread of 
Carnival of Life
, and then it will be closed and you cannot heal your Kukuri with an art or literature piece. If you've planned to get your shroomified baby healed, be sure to do it soon!
Likewise within a hour there's another flash sale happening in the 
Divine Shop
 22th of December
7pm EST or midnight GMT. As it turns out I'm very bad at timezones no matter how hard I try, so if the times are confusing you, the first time listed is always right. Apologies for any inconviniences this might have caused.
Keep yourself safe during the holidays! 

---
  21.12.2018
Some training and design approval clarification, new things in the Divine shop and happy holidays from the admin team!
Times are starting to get busy in group, as well as in real life, so hear me out! We don't have much time before the year comes to an end. 
First of all, if you're doing 
Kukuri bonding
 with two kukuris which belong to different owners, 
only one of you need to post the entries in training completion!
 Both kukuris will still get the badge.
If you kukuris needs another side in design approvals, 
always remember to flip the other side picture 
so the kukuri is facing opposite direction!
There's something new dropped to the Divine Shop!
 Looks like a whole bunch of SPECIAL EGGS have been scattered all over again! These are new kinds of eggs and can be purchased even if you've already used your other egg limit!
Last but not least, 
the whole admin team is taking a break during the holidays! 
We'll most likely still hover around, but please allow us to have a momentary breathing moment, things might be a little slower because of family visiting and overall holiday hopping! We'll get back soon enough!
Remember to eat a lot of good food, remember your loved ones and spent a wholesome holiday overall!~
-
Jalohauki
---
16.12.2018
Semicustom flashsale soon
Flash sale is starting in 20 minutes at 
Divine Shop
 4pm GMT or 11pm EST! This is fastest gets it, so be ready.
-
Unikeko
---
        8.12.2018
First semi-custom auction going, CoL healing thread deadline

The first Semi-custom auction has started in 
Divine Shop
! Apologies for certain silly founder forgetting that timesaving is a thing that exists and the american times were one hour off, hopefully it is now fixed!
Carnival of Life
 is closing it's doors, and the healers are slowly leaving the premises. Y
ou have now 2 weeks (22.12.2018) to 11PM GMT time to post your healing entries 
if you wish to get rid of the contamination, after that it must be cured with the antidote and healing entries will not be accepted. Please be sure to post your heals in time!
---
        7.12.2018
New bank, Crafting reminder, Celestial rock max 3 eggs, COL rewards claiming open
Hello.... it's  me! Ma-rusti! I'm bringing good news!

Carnival of Life Reward claiming is open
! Read the reward claiming form with time and remember to link the proofs correctly - with that: 
roll down to the journal and go wild!
We'll have the first 
semi-custom auction tomorrow
! Read more of the time from 
Divine Shop 2018
~
We've had the same bank for a long while, with multiple admins old and new in it. As there was recent mishap of it, we felt it was time to create 
a new bank doc
 to make sure there's no-one with access who shouldn't be. 
The new bank is foundable from
The Bank
! Sorry for the inconvenience.
Bank goblin has sent me to relay message regarding crafting
: When crafting tattered feathers, you can craft them in packs of 5 only. So you can do 5, 10, 15, 20>>, but for example 7 or 11 is not possible.
We also wanted to clear up that 
Celestial Rock
egg maximum is 3
. No bonus that enlarges the nest amount from the original amount is applied to celestial rock.
I got feeling I forgot something, even with the reminder list we had prepared 

 If I forgot something, you'll hear of us soon! Until then, stay warm!
-jrusti
---
        1.12.2018
Kukuri bonding, monthly quest change, kukuri of the month, extra info on traveling, some link cleaning
Does your Kukuri have a soulmate, someone they always come back to? Well, now you can truly showcase their love with 
Kukuri bonding
! With this special training the pair will gain +2fp bonding bonus whenever they're portrayed in pictures together (full body, colored, shaded)!
As month changes, so does 
monthly quest
! This time you'll be helping wild animals, and as a reward dog and cat friends are back with new additions! And yes, there additions are immediately appliable, even for sets bought from Divine shop.
GinSasori
's 
Sweets 6102
 won the 
kukuri of the month
 this time with her cuteness, and you may start voting for January's Kukuri! Which of the kukuris has caught your eye lately? What story has stuck into your mind?
Traveling
 can sometimes be confusing, so now there is a guide to help out with it! Hopefully you'll find it both useful and inspiring! 
And lastly, some link clean up. Overall in navigation, but also open chest/herb pouches links can now also be found from bank to hopefully make people's lives easier!
Hope you enjoy the last month of the year! Make the most of it, but try to not fill yourself up too much with sweets and treats!
-
Unikeko
---
        29.11.2018
New banking threads, Suraya, Untuva and Raei arrive late, Cleaned news, Breeding+Kuku of the month closed, Who's that p--Badge?
We got brand new banking threads for item trades, stockpiling and applying familiars
! Old bank was getting very close to 10,000 comments - aka breaking - so we had to evacuate! 
Raei
, 
Untuva
and 
Suraya
were added to the Divine Shop 2018
! Terribly sorry for forgetting these three from the shop. 
Breeding
and 
Kukuri of the Month
are closed for November
! They will return in December~
Old news were moved to archive
(linked at the bottom). The journal was growing looooooooooooooooooong!
We are really close finishing rolling of Carnival of Life 2018 too
! We are starting to give out the award badges to kukuri who joined in the event in next few days. These will be added automatically to all kukuris imports that took part in the event - we will make news once they all have been given out.
Reward claiming opens once all CoL entries have been rolled, but I think it's good time to start gathering your proofs!
..
...
But what's this??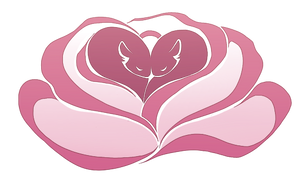 If you are looking to draw cool prompts, you might be surprised at the start of December
! 
Stay tuned
!
-jrusti 
rolls away giggling
---