Information

Activities

Supplies

Misc.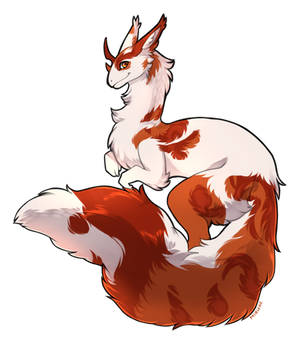 Leasing is the act of giving permission for someone else to draw your kukuri in activities so that that person may claim the loot as their own. Your Kukuri gains experience, and they gain items, so it's a fair trade between people.
Kukuri you're giving to lease:
Who this is for:
Terms and conditions:
(Do specific items go to you, possible timeframe or anything you can think of)


---
HOW TO TRACK LEASED ITEMS
There are two ways of creating tracker for Kukus that are not yours but you earn items for. You can either
Create a completely own activity tracker for leased items, which works as a normal activity tracker where you make slots for hunting, gathering etc.

Create another comment thread on your main activity tracker for quest Kukuris, like so;
---
RULES:
✿ The permission for lease
applies only to getting items from activity images
! You cannot use this for breedings, events, or
anything else
.
✿
You cannot lease starters.


✿ If you are the one who gave the lease,
you cannot claim any items that you have not specifically stated
that you'd get in the leasing permission.
✿ The lease permission can be cancelled by the person who gave it at any time, by replying to the permission with "cancelled, terminated" or anything that just tells us it's not usable anymore.