Information

Activities

Supplies

Misc.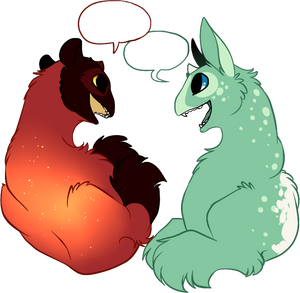 Figured that this might be fun for people! Everyone is free to join and talk whatever, however for the enjoyment of everyone;
RULES.
Be kind
. I understand that sometimes you just dont' get along with everyone or are having a bad day, but try to not lash out on people.
Respect everyone's privacy
. Don't go adding people from the chat unless they have given a permission to.
Listen to mods
. This is important! If a mod tells you to chill, then you better chill.
Got it?
Click to join!
Alternativately, we also have a
MINECRAFT SERVER
!

Server ID: 5.196.185.46:25565


If you desire to join, send
Unikeko
a note with title "Minecraft" and with your Minecraft username in it so you can be whitelisted.