Information

Activities

Supplies

Misc.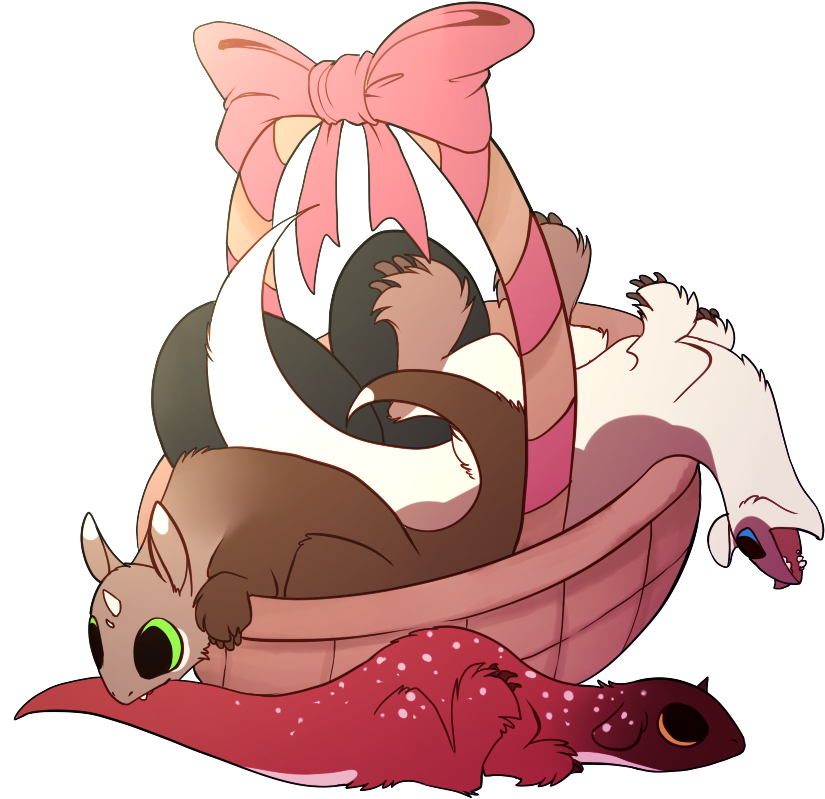 Are you a newbie looking for your first Kuku pup, or do you have some extra pups yourself you'd like to sell for newbies? Whichever the case, this is a place for you.
FOR THOSE LOOKING FOR KUKU
°
First and foremost, you must
not
own (or have owned) an uploaded Kuku or a Kuku geno (as in an undesigned one). This is meant only for people who are looking to get their first Kuku. Also, your account needs to be at least one month old!
° As the purpose of the Adoption Center is to give new members their very first kukuri, then obtaining a kukuri after posting an adoption comment will mean your comment is void, and we can no longer give you your requested kukuri. This is to make sure those who maybe can't get a kukuri any other way have a fair chance of grabbing their dream first pup!
°
Secondly,
take a look at this google doc
to see are there any Kuku pups available. If there is, pick two which you like! If there is only one left, you do not have to fill in the second choice.
°
Head to
this comment thread
. Copypaste the genos of your choice as the FIRST CHOICE and SECOND CHOICE. Copy everything about the geno provided in the sheet, including the "C1" or alike, and the proof of the geno. You can look at the previous comments for reference!
° YOU MAY NOT SELL, TRADE OR TRANSFER YOUR ADOPTED KUKU
. You may only donate it back to the adoption center if you wish to part with it.
Once you have adopted from the Adoption center, you may not adopt anymore - not even if you part with your originally adopted one or sell all your Kukus.
First choice:
Second choice:

Please remember to include everything about the Kuku geno, especially the number in front of it all!
---
DONATING A KUKU GENO
Once you donate a geno it is out of your hands and you have no control over it, you may also not reclaim it back. When you donate a Kuku you'll earn Crescents, Kuku money that will be used for items, armors, potions and many other things!
BASECOLORS
Crimson/Hazel: 100Cr
Amber: 150Cr
Pearl/Raven: 300Cr
Velvet/Ebon: 400Cr
Jade/Azure: 700Cr
Dominant: +100Cr

MARKINGS*
Common: +50Cr
Uncommon: +150Cr
Rare: +300Cr
Dominant: +200Cr

EXTRAS
HORNS/EARS
Common: 0Cr
Uncommon: 100Cr
Rare: 200Cr

TAIL/RUFFLE
Regular/None: 0cr
Common: +100Cr
Uncommon: +300Cr
Rare: +500Cr

OTHER
Mutation: +400Cr
Inbred mutation: +200Cr
Infertility: -50%Cr
Adoption Kuku: -25%Cr
Skillpoint: +100Cr
Trait: +500Cr
Prairie: +500Cr
Aerial: +1000Cr



*Each marking gives the bonus, so 3 common markings would grand you 150Cr

To donate a Kuku, please fill out the form below and post it as a
reply to this comment
. You may donate many Kukus from the same clutch in the same comment.
If the kukuri is already imported, please make sure to tell us and provide a link to the import!
Parents:
Full geno:
Proof:
If you wish to part with adopted import and decide to leave kukuris (not needing to receive money), you can donate the import by
replying this comment
. This comment thread is always open for adopted import donations, even when adoption center would be closed. Please do not donate genos or not-adopted imports here!