Information

Activities

Supplies

Misc.

A lost sense can severely impact a Kuku's life, more so in the wild but also when tamed. While deaf Kukus usually have it easier, they have harder time communicating with their species and can get harmed by that.
You can choose to pick either one or both of the impairments
. However, only the one/s chosen are listed in the import info.
Blind or deaf Kukus
require special training
on top of normal BTT to be able to breed
and take part in the events that require BTT, so that they learn to live with their lost sense better.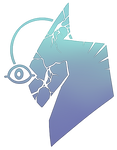 Blindness and Deafness Training - Badge
a blind Kuku's eyes can appear very light blue, shades of grey or red, and may lack a visible pupil. However you may also use the inherited color from the parents, but the pupil must be very light or the color slightly whitened.
The eyes of a blind kukuri cannot appear bright and saturated even when inherited from a parent, unless luminescent/iridescent is present on the kukuri itself.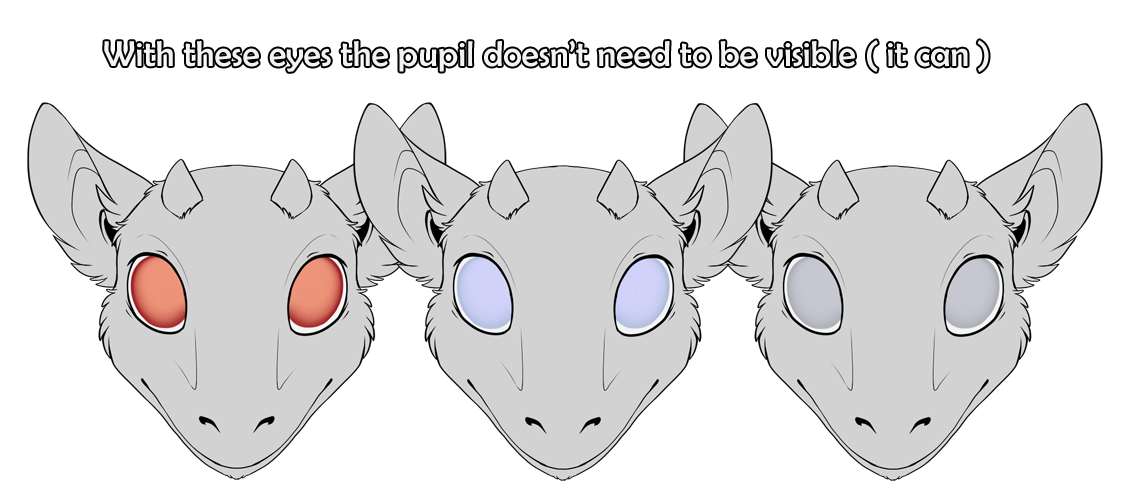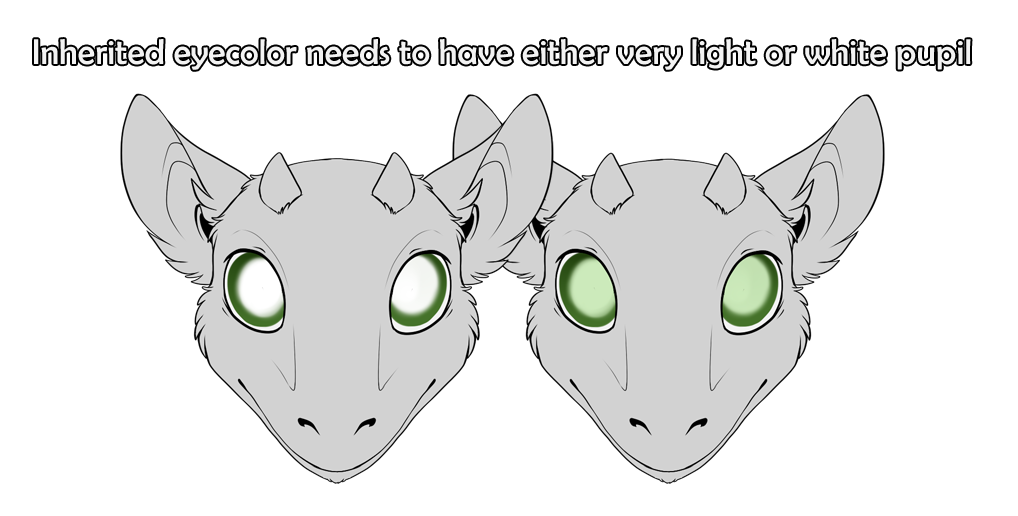 Blinded or deafened Kukus start their life with randomized -1 stats in two of their skills. These -1 stats are chosen by the player.
---
Blind/Deaf and other mutations
With Eyeless mutation
, Blind/Deaf mutated kukuri has to choose Deafness to their kukuri, as there are no eyes to blind.
With Orthrus mutation
and Blind/Deaf mutation, you can opt to three different alternatives.
- Both heads have same mutation
- One head has Blindness and the other one has Deafness
- Both heads have both mutations
---
Acquiring blindness or deafness

Both
blindness and deafness can be acquired before and after Design approval!
Kukuri with acquired blindness/deafness
requires same special training
as kukuri that was born blind/deaf. Acquired mutations require -1 to two of their skill points the same way as naturally inherited blindness/deafness.
BEFORE APPROVAL
Acquired blindness/deafness can be half blind/deaf (other eye/ear healthy, other one blind/deaf). However, if kukuri was born blind/deaf, then mutation affects both eyes/ears.
If you wish to apply acquired blindness/deafness to your kukuri, mark it to the import info with following:
Mutations
: BLIND (acquired)
or
Mutations
: DEAF (acquired)
Listing the (acquired) part is important, because it shows in breeding rolling that the mutation is not inheritable.
AFTER APPROVAL AND UPLOAD
Acquiring blindness or deafness after getting your kukuri approved and uploaded can happen in few different ways.
Blindness
can be acquired by using small scar (each eye needs its own small scar to become blind) or it can come as result from
Eye-infection
, that was not healed before continuing doing more activities after one week cool down period from becoming infected.
Deafness
can be acquired for free by heading to
Import Updates
and requesting it. Other way is getting
Ear-infection
, that is not healed fast enough after continuing activities.
Examples for BLIND/DEAF in existing Kukus