Information

Activities

Supplies

Misc.

---
Haze
HzHz/nHz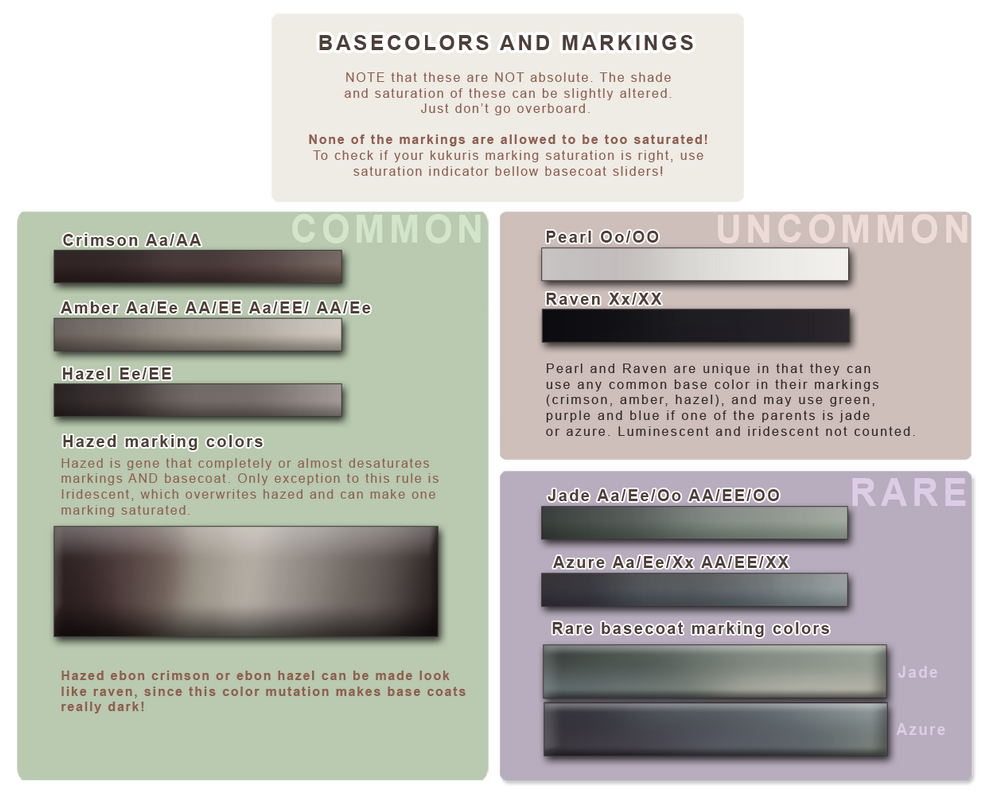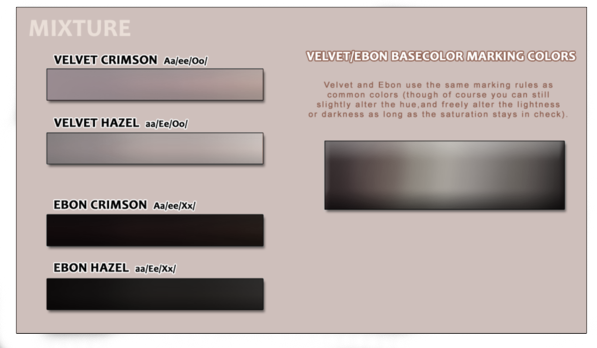 Haze
is a
common
gene that
desaturates
the coat AND the markings.
Markings can be desaturated to the point of completely gray, or they can show through a little of their colors. Haze doesn't affect the
value
of a marking, meaning that markings specified lighter or white will still appear lighter compared to the base color or white, and markings with darker or black will still appear darker compared to the base color.

Hazed affects all free areas of the kukuri, as well as the horns and ears.
The horns and ears are allowed to freely show a muted version of the original color as long as it follows the marking rules!

Small amounts of original color can show through via soft gradients
- however, the areas are very small and will never show the full shine of an original color.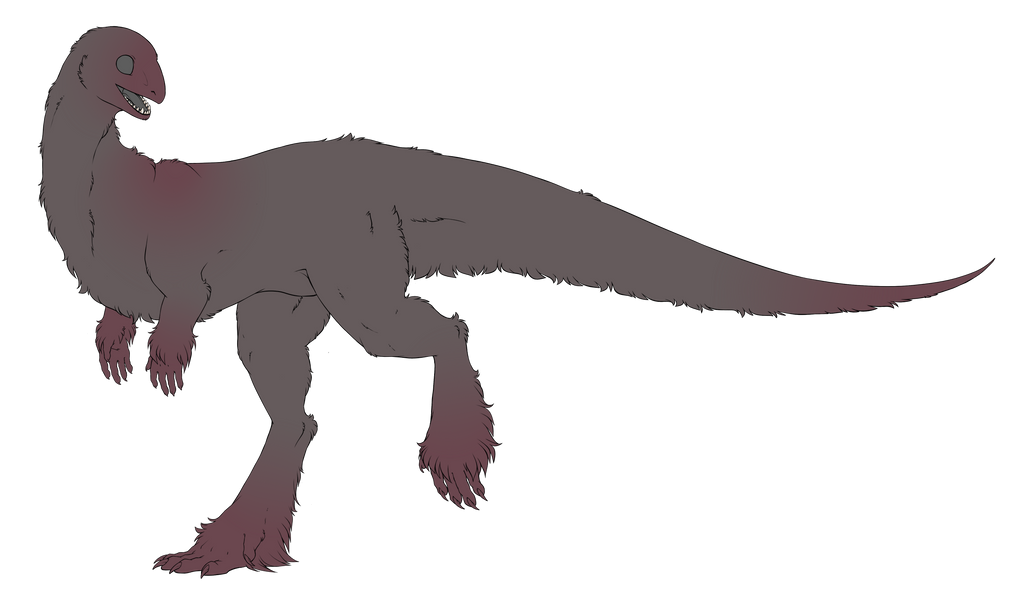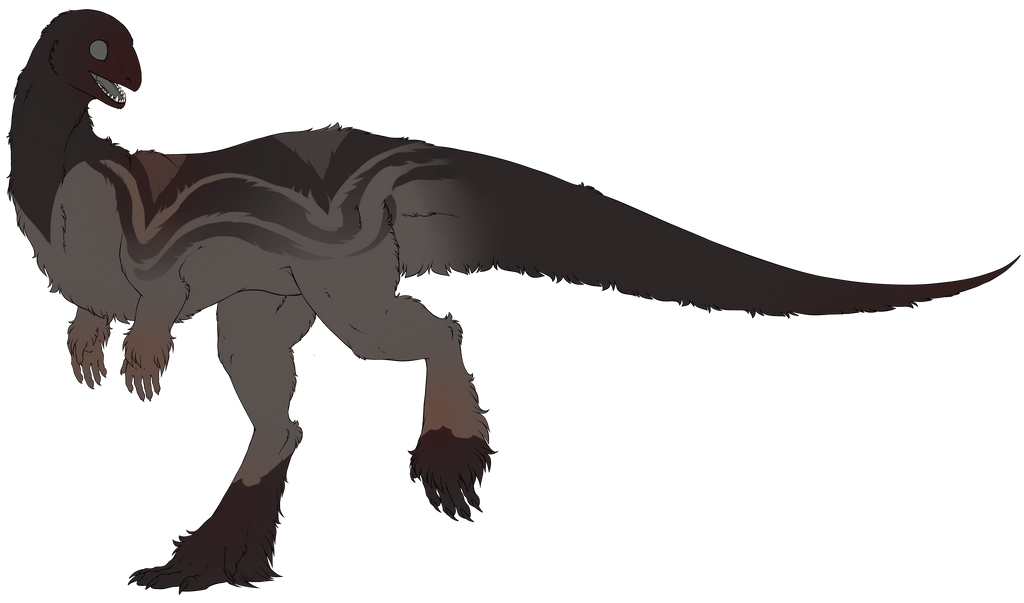 These are the areas which are allowed to show original color through on base and markings.
Notice how they're still very desaturated and subtle!
Don't feel locked into only filling those areas though - You may play with their shape, how much they show, and if you so desire there can be no original coloring showing through at all!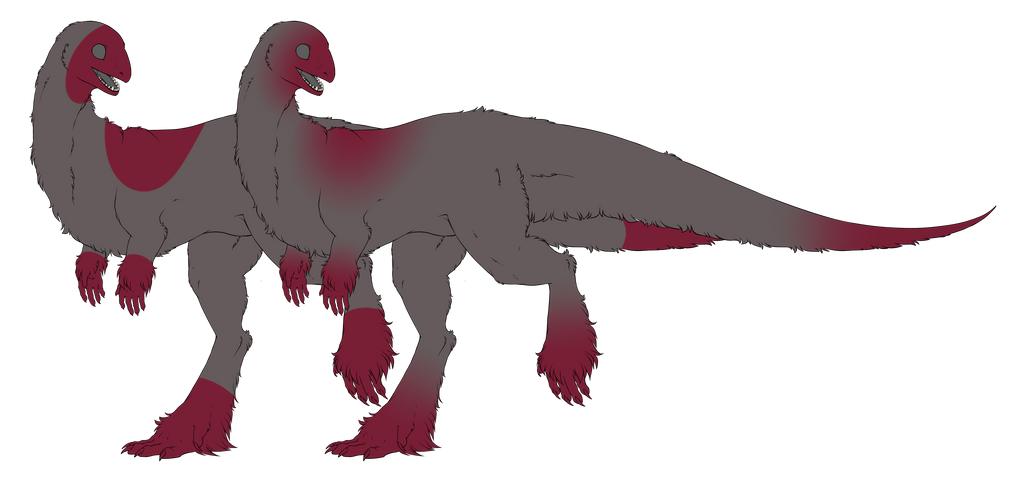 Wrong way of doing original color showing through is to have it show as too bright, or it to have a sharp edge. The showing through should be very subtle, and not resemble a marking by itself.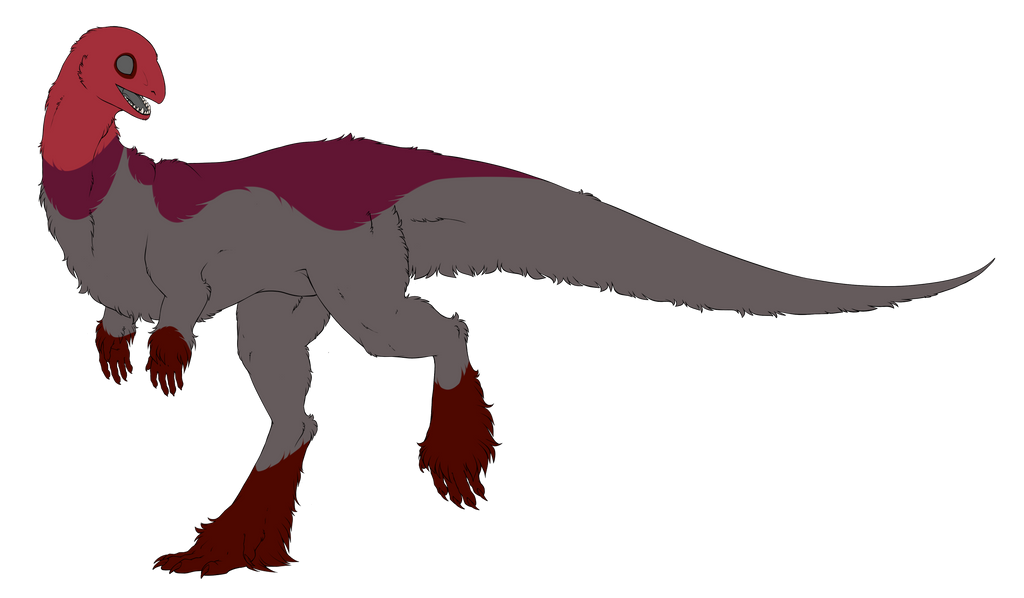 Marking colors follow the basic Haze guidelines - it means that this kind of Kuku is not possible.
Haze desaturates EVERYTHING, markings alike.



1. Markings show some color through. This is the absolute saturation level that is allowed within haze, anything else will be unaccepted.
2. You can mix up the marking saturations, some can be completely gray while some can still slightly show the original colour through .
3. Or if you desire, you can make all the markings fully unsaturated. The decision is yours!

HAZE ON PRAIRIES

On Prairies haze can leak color through on all the feathers and mane.

You can decide it to affect only arm feathers or arm and head, you don't have to use all if you don't want to.

Examples and ideas for HAZE in existing Kukus
(Remember that directly copying a marking idea is not recommended, but rather use them as inspiration):