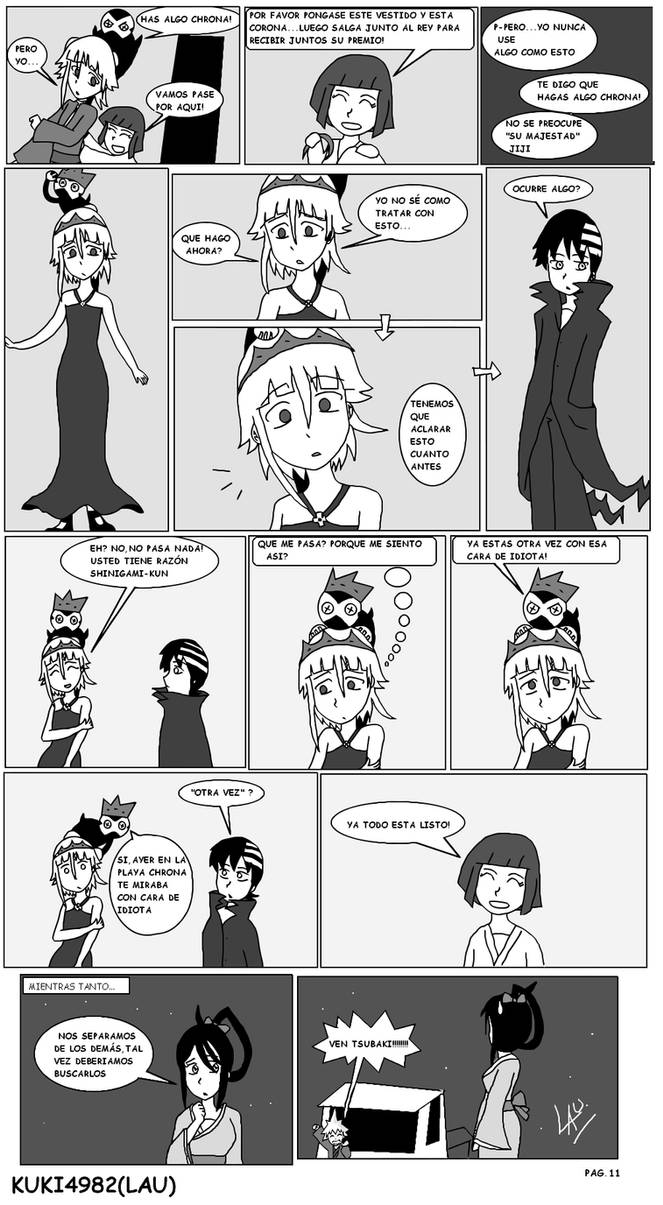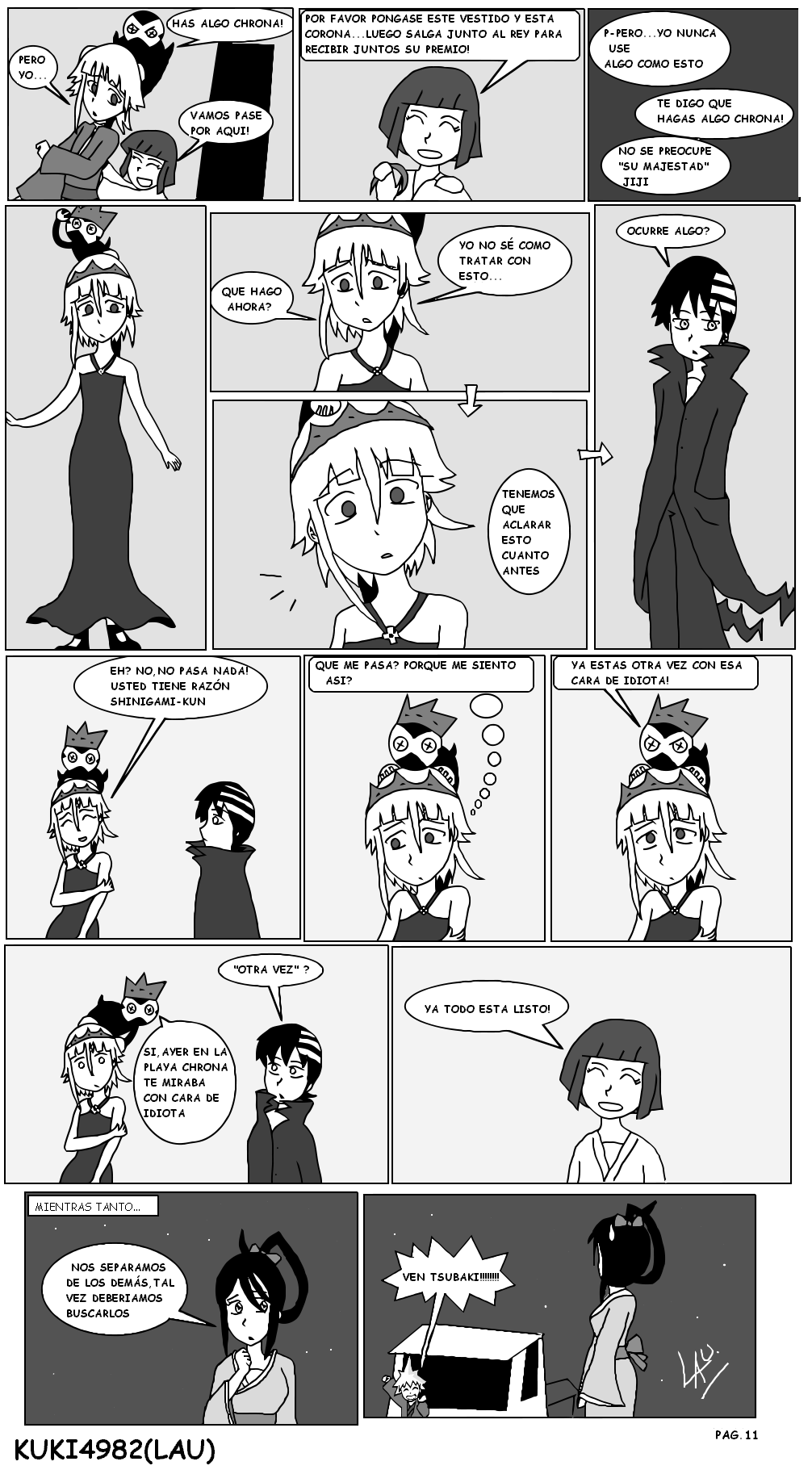 Watch
Este Doujinshi es:/That doujinshi is:
MakaxSoul BlackStarxTsubaki KidxChrona
ESPAÑOL:
Espero que les guste la pag.11 tarde 2 dias en hacer la pagina porque quise mejorar el diseño de personajes...realmente me gusta como vesti a Kid
ENGLISH:
I hope you enjoy the page 11 I done it in 2 days because I wanted improve the design of characters ... I really like how I dress to Kid
Mil gracias a mi amigo Paradox por hacer la traduccion!

---------------------------------------------------
TRANSLATION by Paradox(Thank you very much!):
1)
Girl: Please, come this way!
Chrona: But… I…
Ragnarok: Chrona! Do something!
2)
Girl: Please, put on this dress and this crown. Then, once you've met the king, get ready in order to get your prize!
3)
Chrona: B-but… I've never worn such a thing…
Ragnarok: Chrona! I told you to do something!
Girl : Don't worry, "Your Highness"! Tee-hee!
5)
Chrona: What should I do now? I don't know how to face this…
6)
Kid: We must clear up this situation as soon as possible
7)
Kid: What's going on?
8)
Chrona: Huh? Oh, nothing, everything's okay. You're right, Shinigami-kun. (Thinking) What's wrong with me? Why do I feel like this?
9)
Ragnarok: You're making that foolish face again!
10)
Kid: "Again"?
Ragnarok: Yeah. Yesterday, in the beach, Chrona was staring at you with the same foolish face!
11)
Girl: Everything's set!
12)
(text box= Meanwhile…)
Tsubaki: We got separated from the others. Maybe we should try to look for them
ÚLTIMO CUADRO
Black Star: Tsubaki!!! Over here!!!
to be continued....
---------------------------------------------------------------
prev:
[link]
next:
[link]