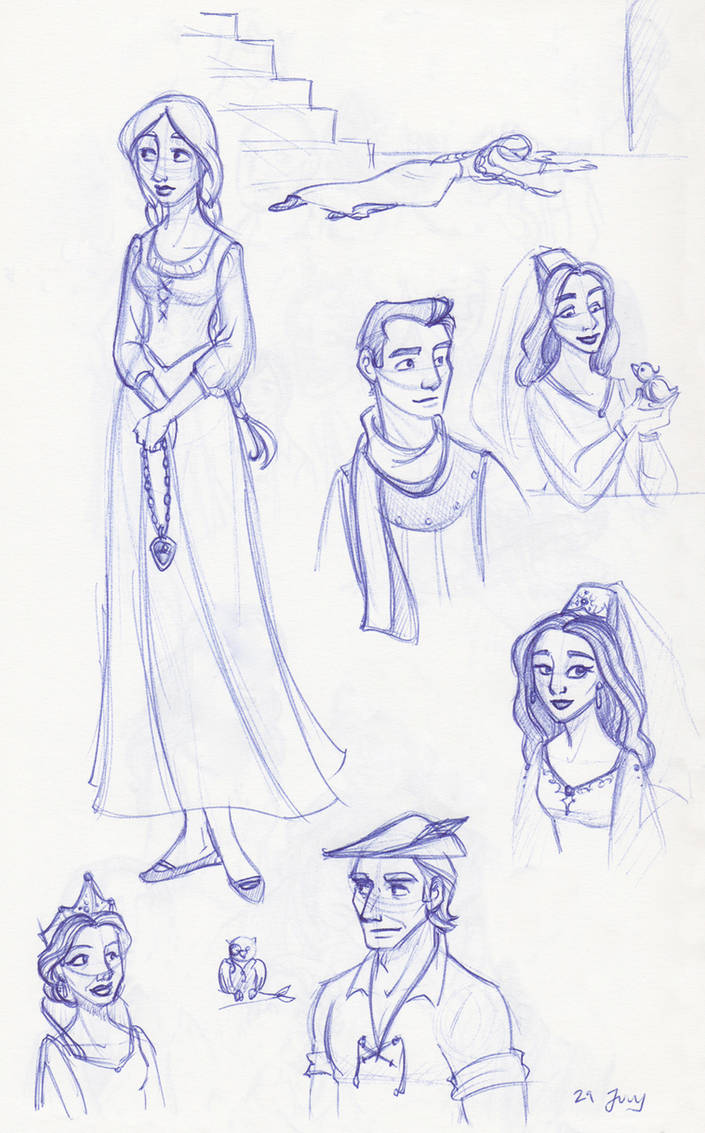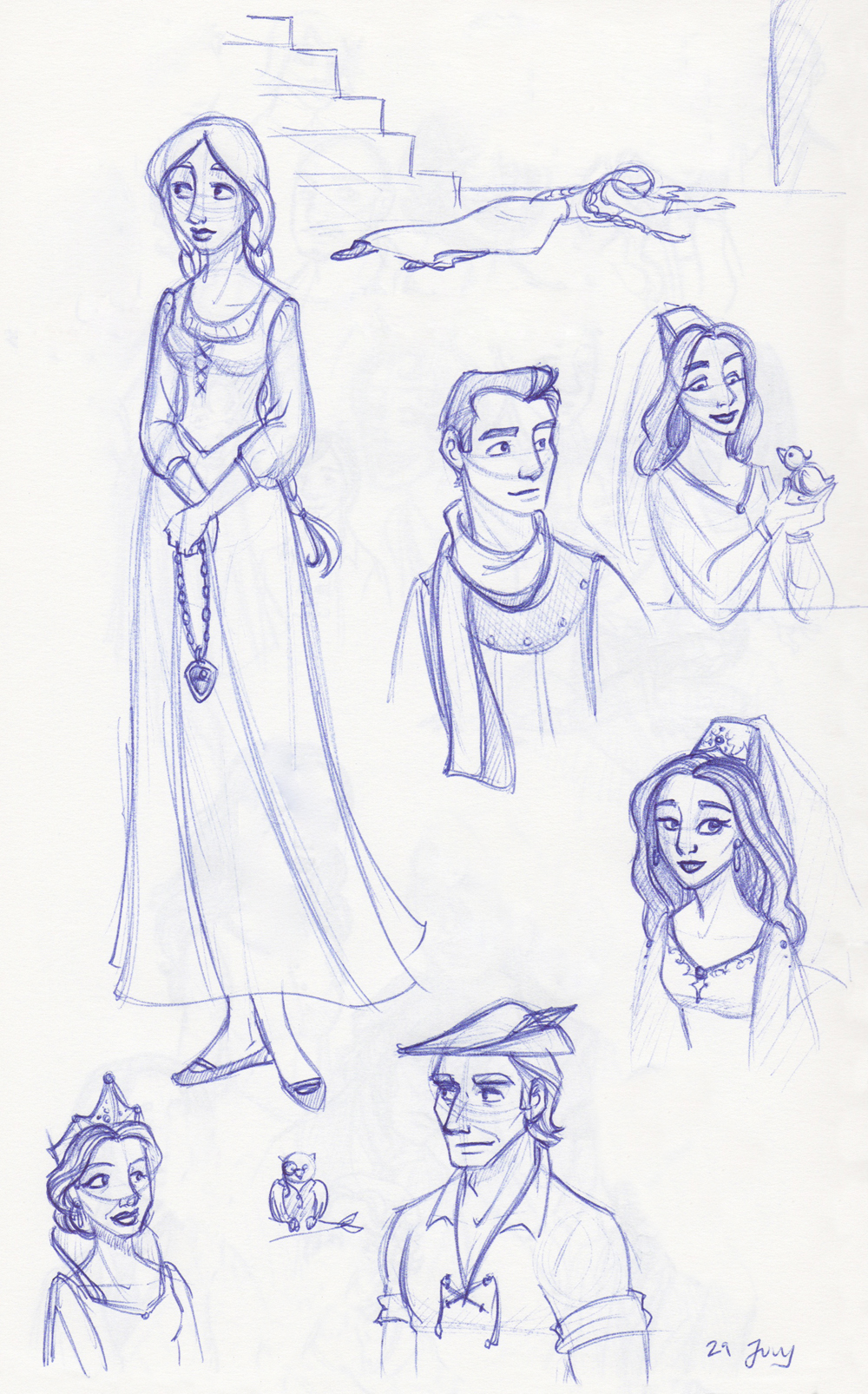 Watch
Pen
July 2012

Recently my wife surprised me with a two-disc CD-rom set of the entire series King's Quest PC games. It's been so much fun to work our way through our favorites from the days of yore (IV, V and VI of course), and these drawings were the result. Please ignore the hideous Princess Cassima to Alexander's upper right, she was a rough draft, and I only left her there as a contrast to the much prettier one slightly lower. Thanks for the awesome games, Sierra! You too, Wife!

Reply

This and Zelda, my favorite game series. <3 I love how you drew everyone!
Reply

I'm so glad you like it! What a great series of games.
Reply

Also: LOL dead Rosella. Oh, those stairs.
Reply

Reply