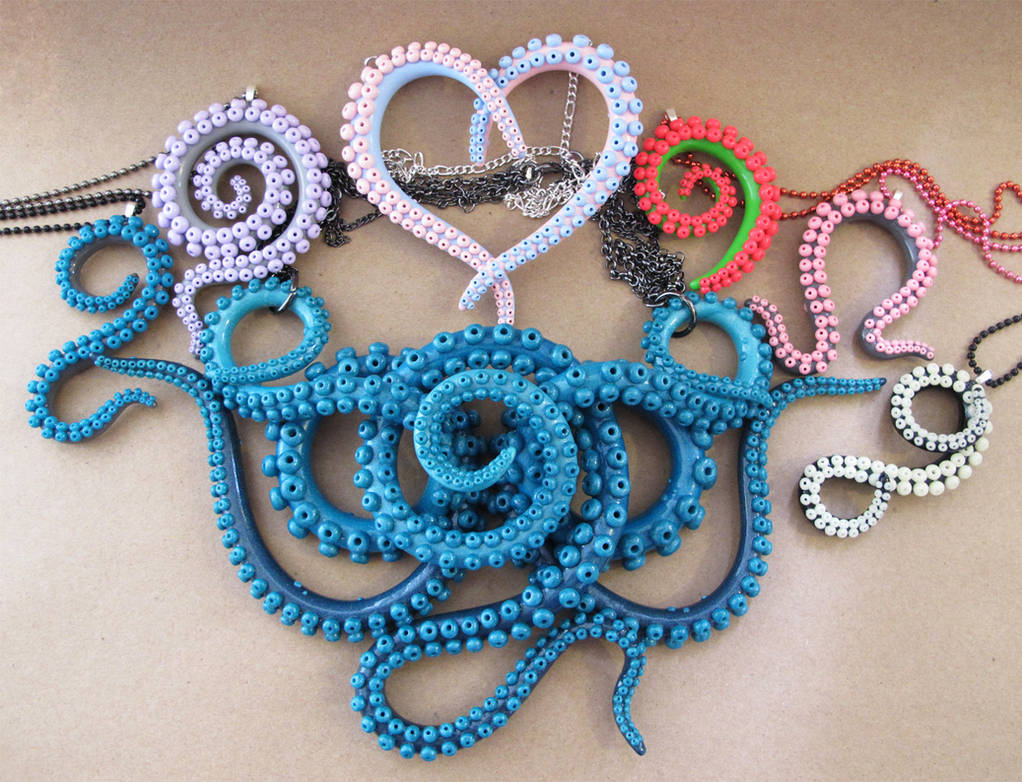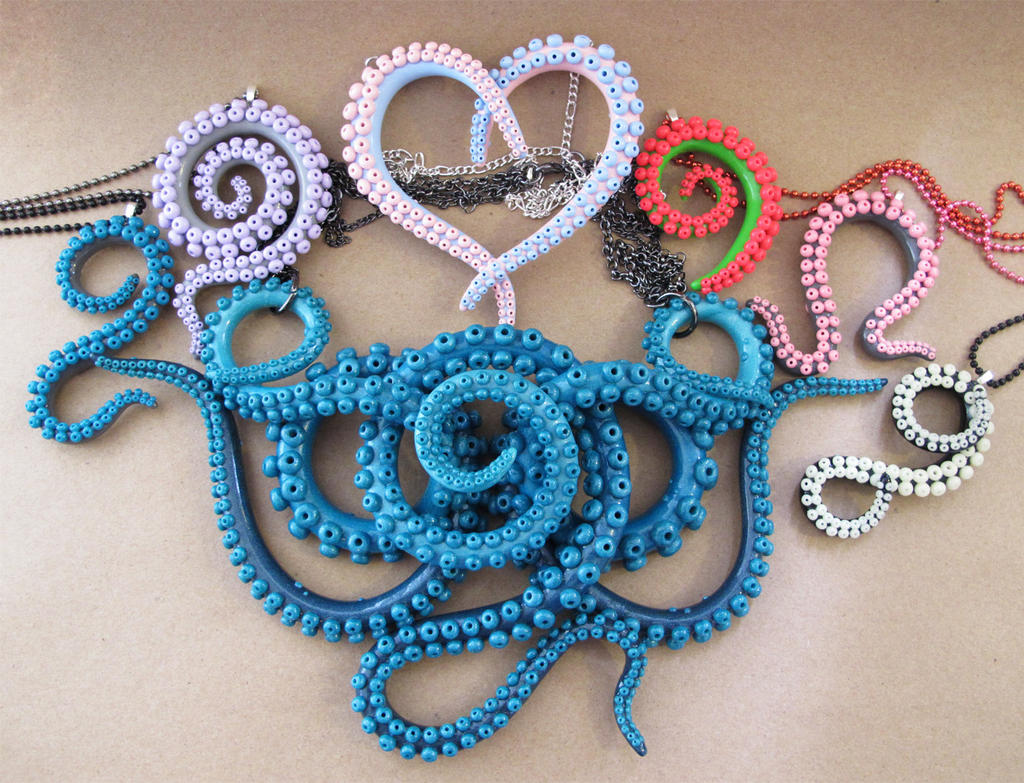 Watch
Some of the necklaces I made for Fanime this year. These have all sold~
More tentacles on my:
Facebook:
[link]
Tumblr:
[link]
Etsy:
[link]
My Etsy is really empty currently and will update once I'm done with Anime Expo and San Diego Comic Con in July. If you want to order something, just message me!
My jewelry is made from polymer clay and triple glazed with polyurethane. I hand sculpt ever part and don't use any molds. My earring posts and backs are Stainless/Surgical steel and great for people with sensitive ears!

omg i want that big bad boy necklace, that's a lot of tentacle

*goes off to count her pennies*
Reply

It is a lot of tentacles! Each of the tentacles on the XL necklace is about 24 inches long and there are 3 of them.
Reply

Awesome Detail!

Reply

Reply

Reply

THESE ARE SO AWESOME!!!!!!!!!!!!!!!!
Reply