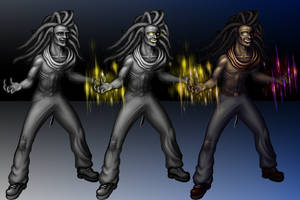 Exclusive Supporter
Help this little artist with a small subscription so he can focus on what is important, art. Instead of in a factory where he doesn't. As a reward, get accesses to exclusive new content, all the old stuff and unreleased old content. I will make sure to have at least one new exclusive piece each month.
---
Suggested Premium Downloads

Impossible-figure Snake And Vector field
Description
Impossible-figure Snake has black heat, And Vector field of the antithesis has dissipated.

Snake through the own,
Possibility of intertwined Impossible-figures,
Structure of vector indicating the trajectory of the pseudo-random,
Yin-yang of the color wheel,
Character of "Gogaku-Shingyou-zu",
Symbol of illusion,
Foundation of the braid.
Image size
706x1000px 249.17 KB