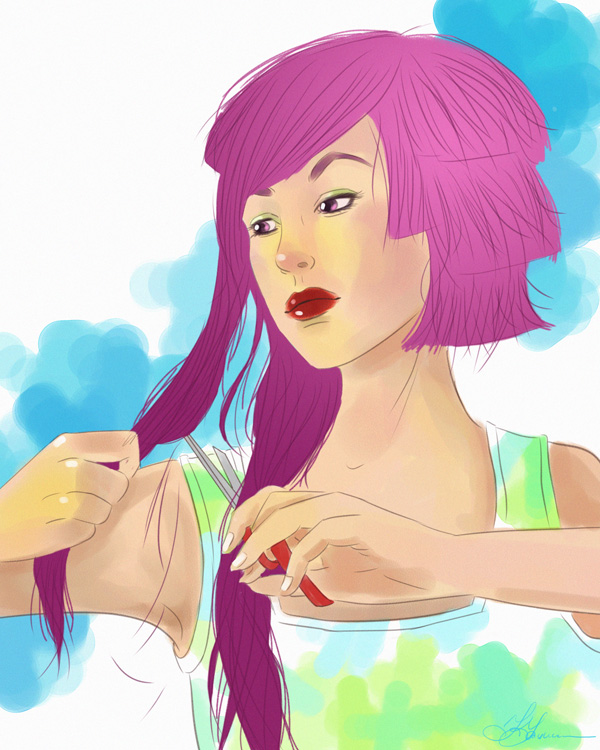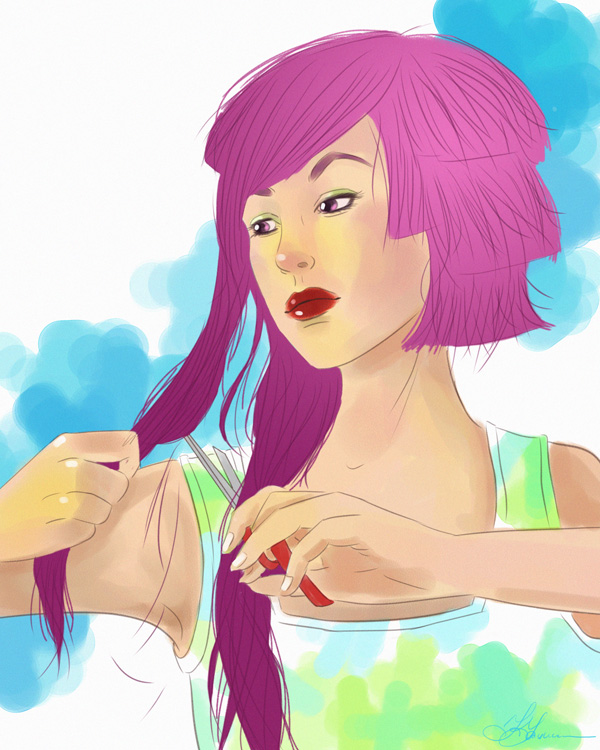 I just have no idea about the title %) Maybe you've got?
...
They say if you want to start a new life and leave all troubles behing just cut your hair!
...
Painter & Photoshop + Wacom.
Some refs used.
I've started this work as a full colored painting, but then decided that it would look nice as an illustration.