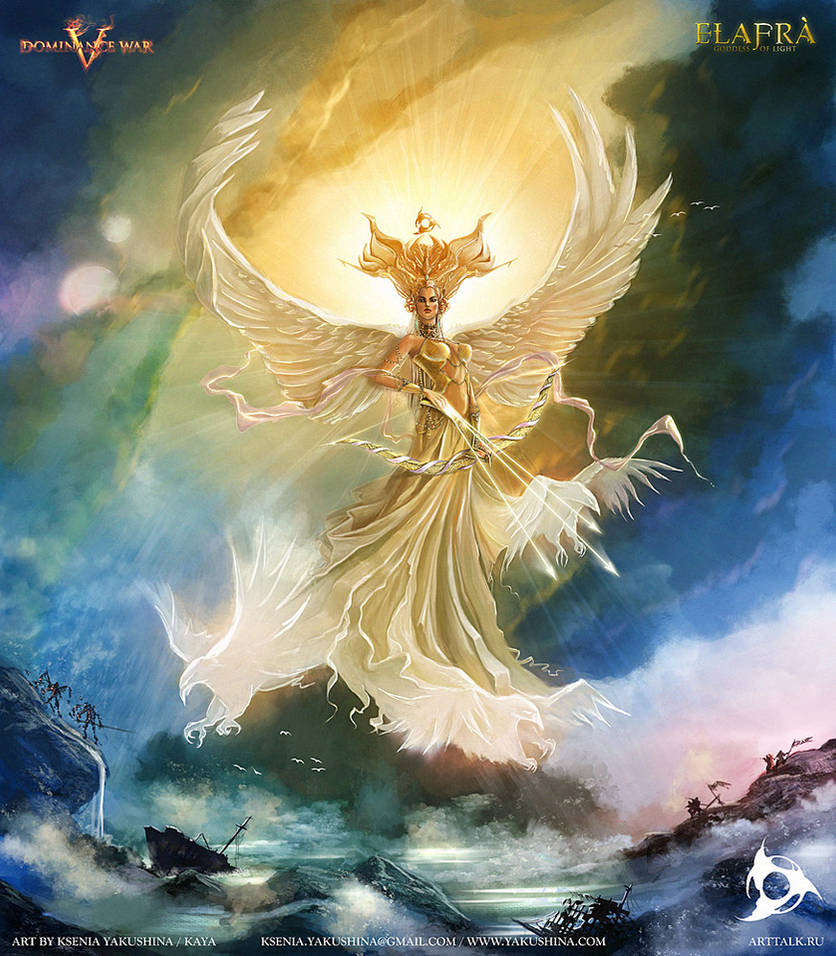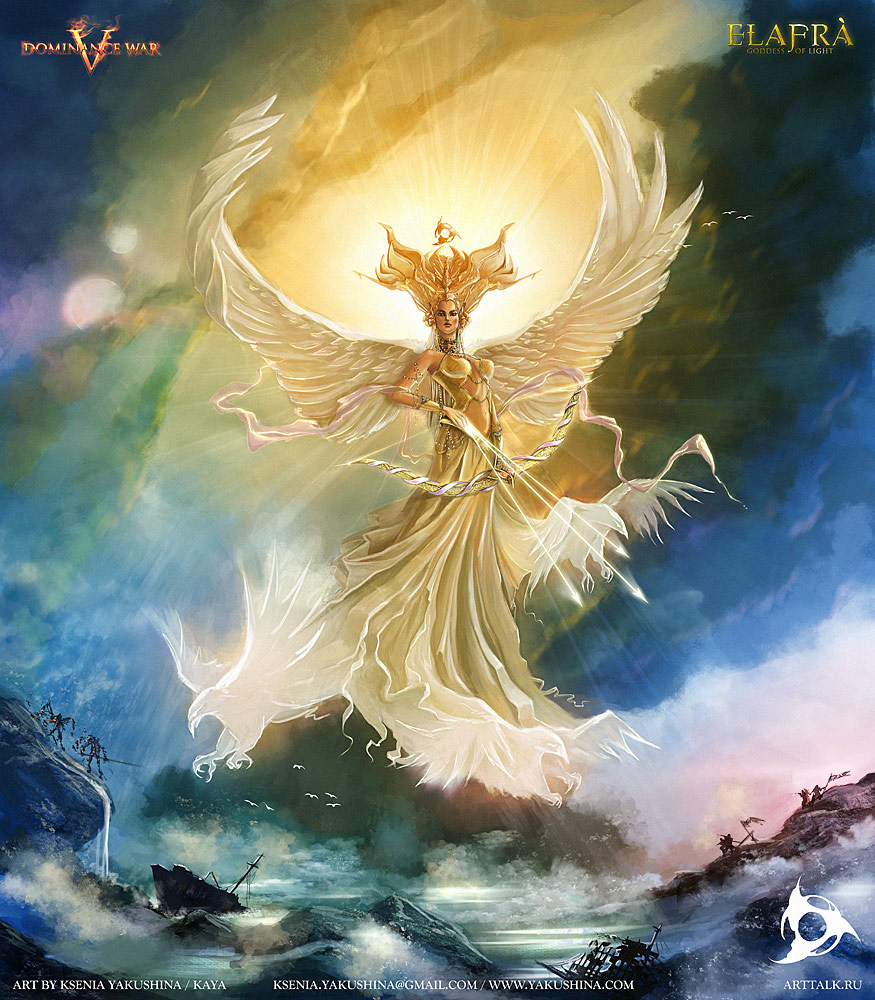 My entry for Dominance War V.
After a hundred years of a merciless war the World was destroyed and devastated. The balance of power was disturbed and Chaos was poised to celebrate its bloody victory. On this fateful day Elafra - Goddess of Light - came down from heaven to return life to this world. The power of light incinerates dark demons and melt metal monsters, clearing the world.
The work was created within two month in Photoshop.
More details, close ups and modeling sheet can be found here in my blog
[link]
Daily Deviation
Given 2011-07-01
Goddess of Light
by ~
KseniaYakushina
Fantastic lighting adds to a wonderfully beautiful yet slightly intimidating design. The light and destruction balance each other nicely in this piece. (
Suggested by PolyMune and Featured by Lyricanna
)