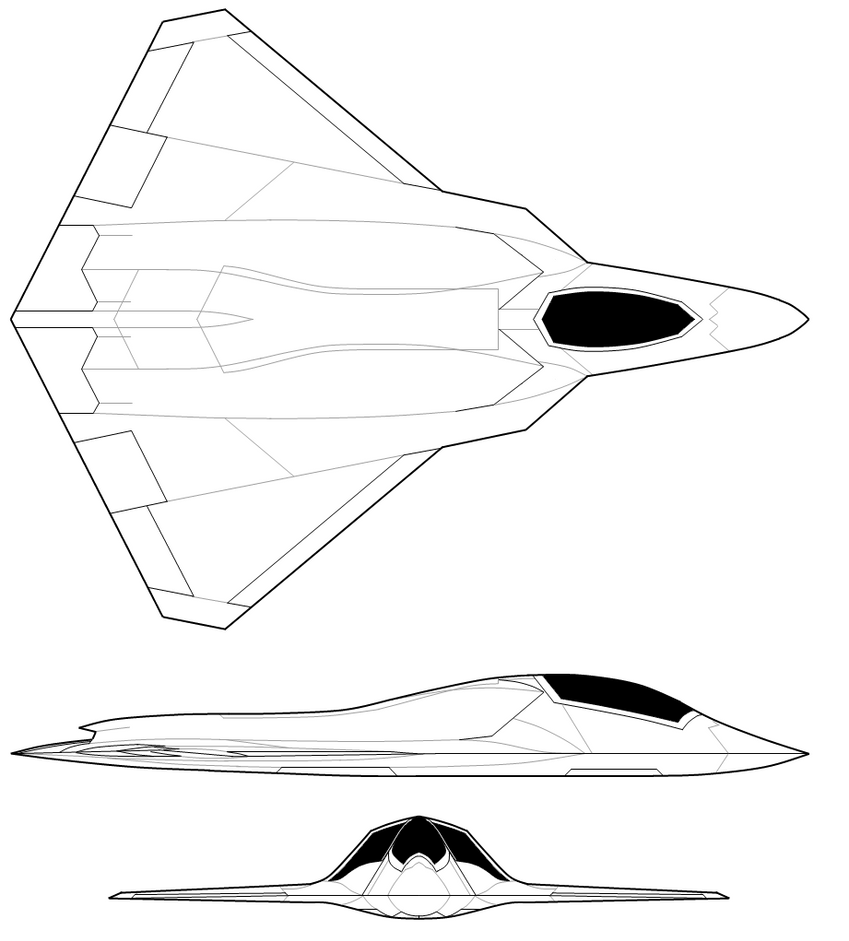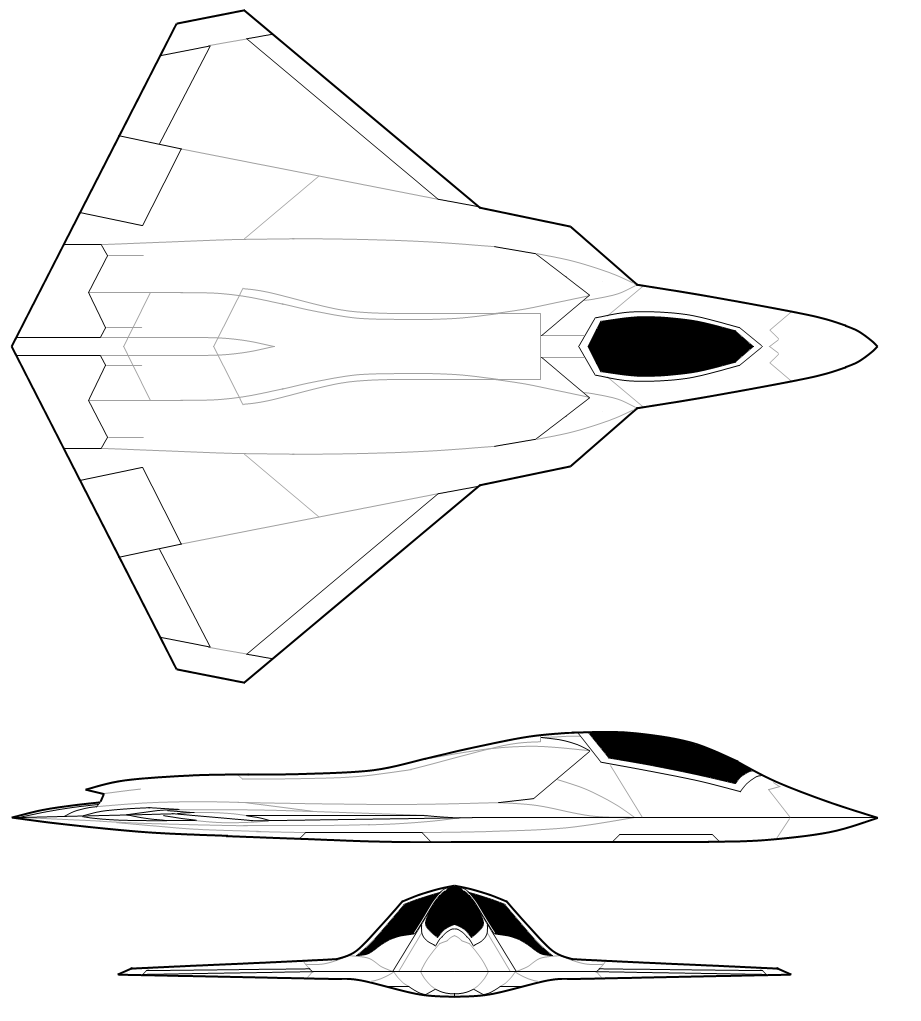 Watch

I like the profile you made. I prefer the other model Boeing designed though. The contours of this jet are sleek and futuristic looking, especially the intakes, but the overall shape is bizarre. Its a lump in the front that fades into nothing toward the back of the aircraft. But it looks aerodynamically efficient. I don't know, I love it and hate it at the same time.
Reply

I'll make a 3D model of this once my finals are over. Thanks for the great blueprint

Reply

That would be awesome to see. Link me if you ever do make it.

You're welcome!
Reply

it looks like next generation cutlass
Reply

I see that you had already done a profile for this one yourself. You called it the FA-50 Bullfrog, I believe.
Reply