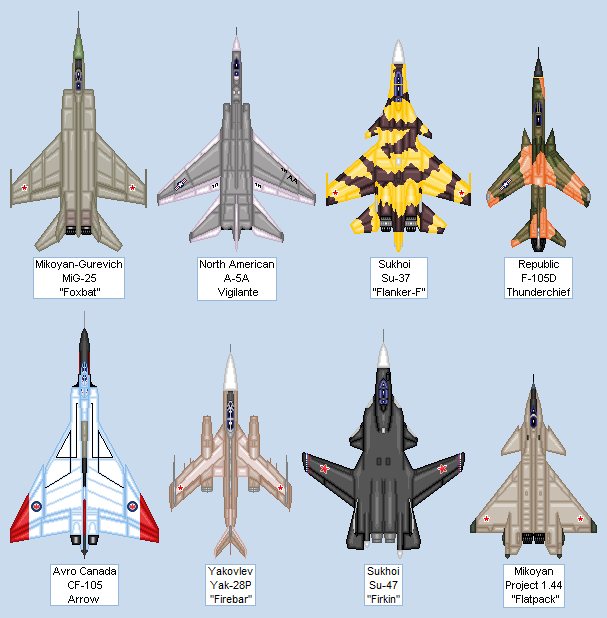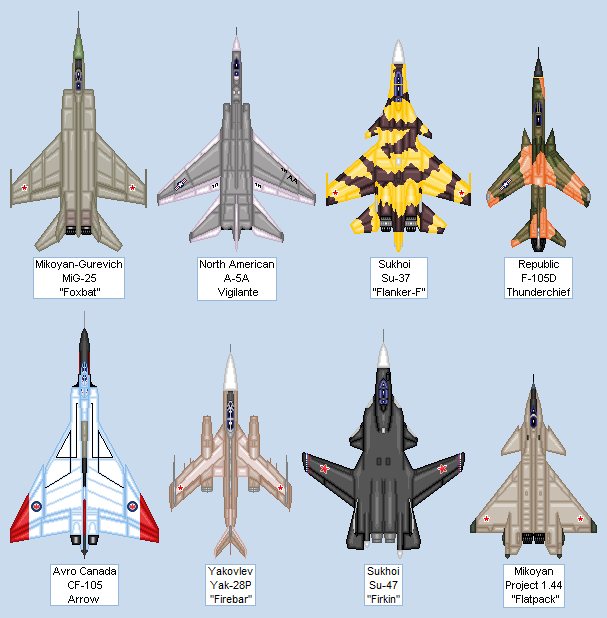 Watch
This is a number of my favorite aircraft, where all of them are roughly scale to one-another. The accuracy of the length of each sprite has some dependence on how accurate the schematics were that I used as references for the aircraft. The wing spans should all be about right. In the case of the MiG 1.44, I found contradicting measures for its dimensions. For that reason, the depicted sprite may in fact not be accurate.

Since there are 72 pixels per inch in MS Paint (when not zoomed in), then that would make these aircraft sprites about 1:287.5 scale to the real aircraft.

Note: These sprites were 100% custom-made by me. They were not ripped from a game, nor were they modified from official sprites. They are completely original and therefore should not be reported as a copyright violation.