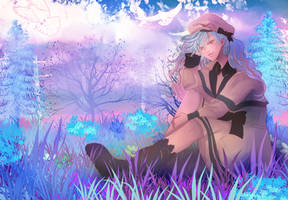 Early access
early access to wip and thing. This can entered my early access of new gallery around internet,fastest,exclusive with sketch and private life, Inspiration,etc.
---

Description
Hey!
Again, we have some nice flowers

I drew them for a friend (who really likes this genus) in those hard times.
And I practiced drawing them, so I guess I'm now better at it.
Image size
1000x1000px 470.95 KB