! Please note that I've made small changes in the delivery time.
I'll do my best to complete all commissions ordered this month before the end of June though. <3
Comment below or note me if interested! Please remember to provide any necessary information about your character/s and the commission idea itself (the desired mood, possible clothing etc).
Will draw
- SFW/NSFW
- Humans / Humanoids
- Monsters
- Anthros
- Ferals
- Other species
- Gore
This is likely a given to most, but I
will not
draw anything purposefully hateful towards another person or a group.
---
Chibi
$15 fullbody, no shading
(+ $8 for a big prop eg. food items shown in the example)
Bust
$20
(+ $3 for shading)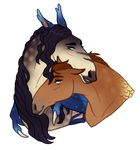 Framed bust
$30 includes a special frame for your character
(+ $5 for shading)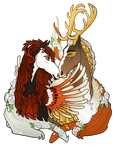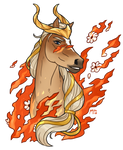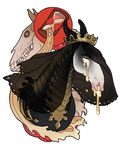 Fullbody
$35
(+ $5 for shading, extremely complex designs might cost a little extra)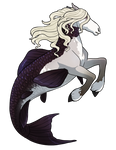 Backgrounds
$15-30 depending on the complexity of the setting. Big scenic backgrounds aren't available for now.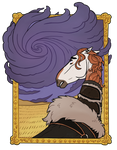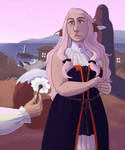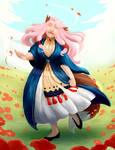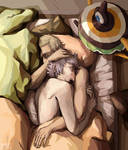 Full paintings
The prices start at $60+ for digital paintings, depending on the size and complexity of the commission in question!
I'm happy to answer any inquiries.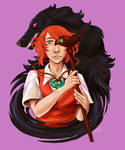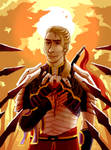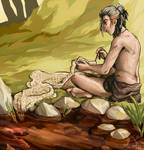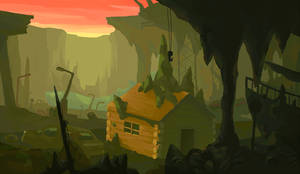 All the prices are in
USD
and I take payments
only via Paypal
.
When working on your commission, I will send you a few wips throughout the process to make sure that the result will be just the kind of piece you wanted~! Please note that for now
the monthly commission will be completed within 3-4 weeks
.
* Terms of Service
- I retain the rights to my work at all times
- Generally I will start working on a commission only after receiving the payment in full, but payment plans can be discussed with commissions totaling over $80
- As a commissioner, you're allowed to repost the commissioned piece. Simply remember to credit me, please
- You may not use my artwork for monetary gain, unless specifically commissioned for commercial use.
- You may not resell adopts/custom designs done by me for more than what you paid for, unless the design in question is being sold with additional art
- You may not edit my artwork further without my permission
- If you want to stay anonymous, clearly state so and I will not mention you as the commissioner when posting the artwork
- If a commissioner so wishes for a reason or another, I can do private commissions and therefore retain from posting the commissioned work to any of my galleries
- If unexpected problems arise, I'm allowed to cancel the commission and refund you at any time
- By commissioning me you agree to these terms and conditions
* Refunds
If you decide to cancel the commission before I have started it, you will receive a full refund. If the commission is canceled when I have already started working on it, I will ask for the price of the work so far and refund the rest. If I have to cancel the commission for some reason, you will always receive a full refund.
---
Slots
hey-stardust (paid, started)
inkbone (paid)
Svantanon (paid)
galekxy (paid)
azagus (paid)
unifangs (paid)


---
Thank you for your interest!