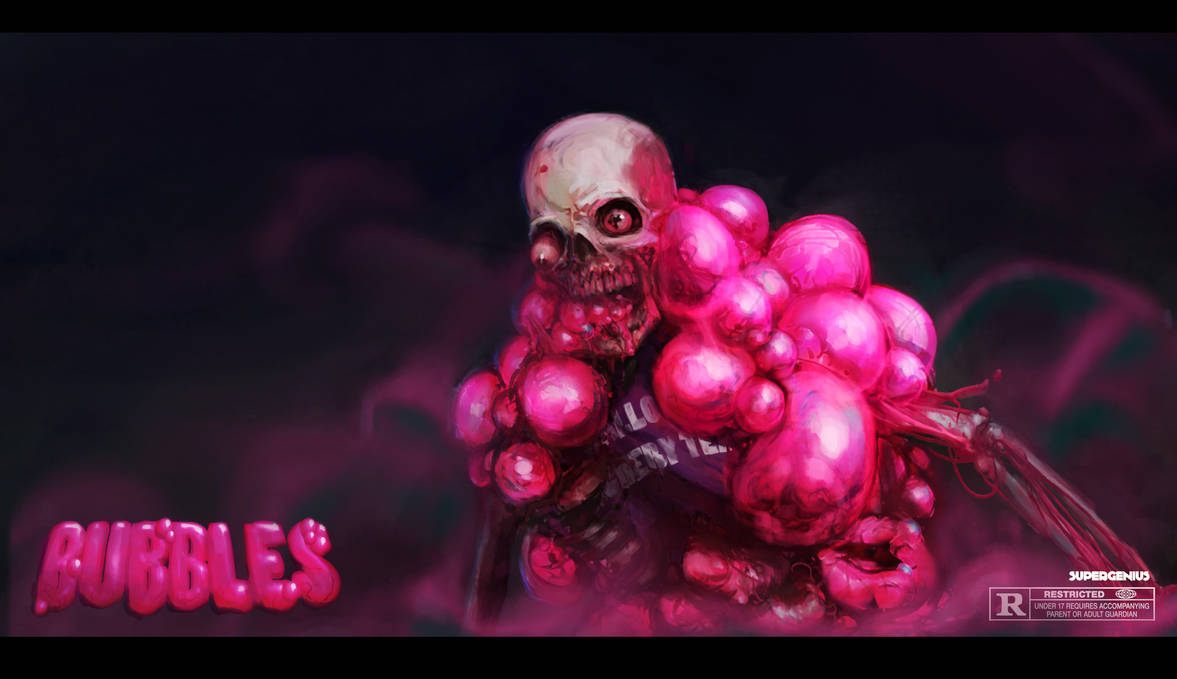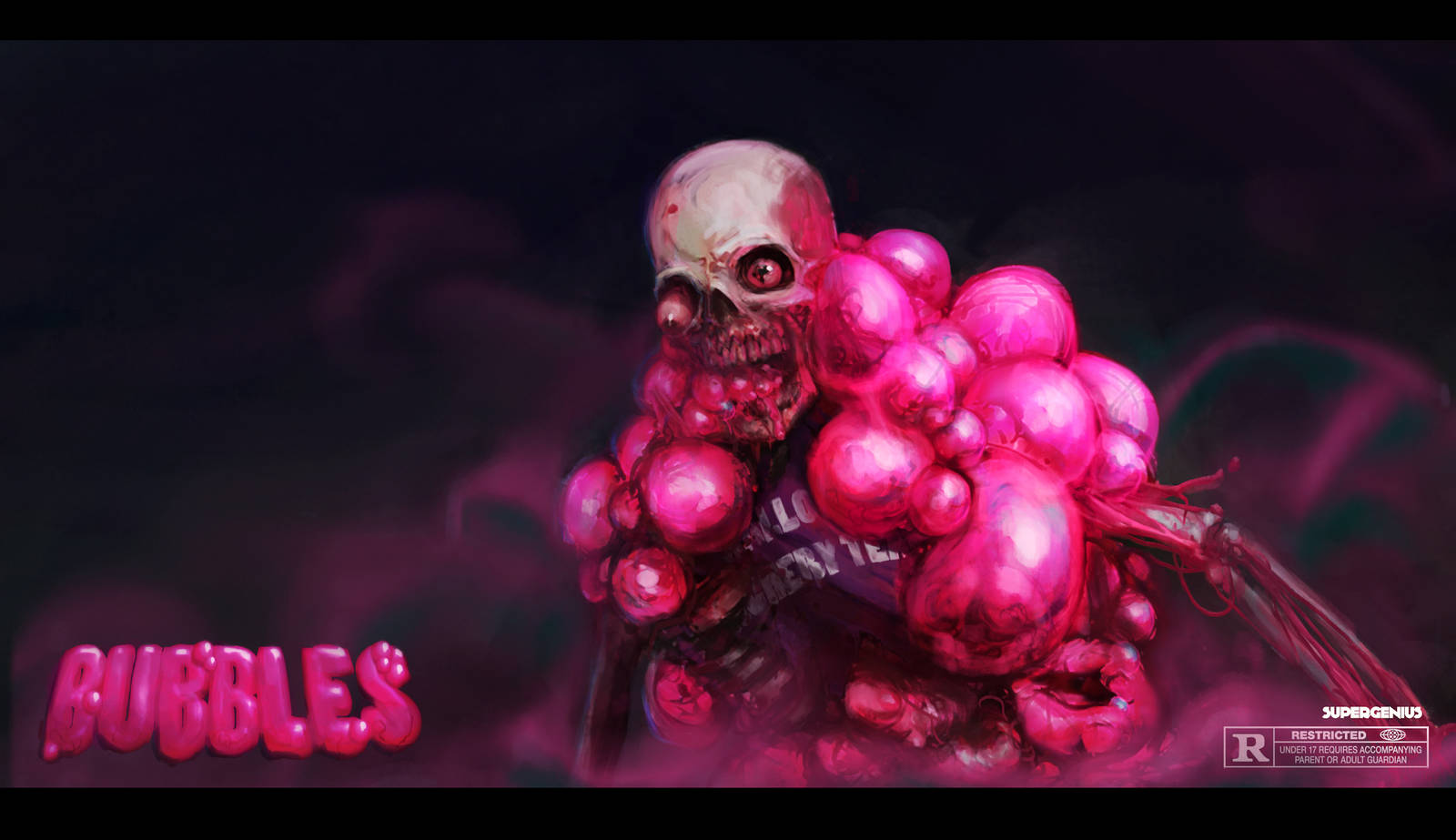 Watch
BUBBLES is a horror movie concept about floating parasite zombies I painted for a fun.
god damn bubbles
they infest your digestive system
and turn it into a hive
they keep you alive as long as they can
longer than should be possible
they spew out of you in birthing sacs made from your
flexible intestinal lining.
it looks like pink bubblegum
the gas they create from eating you is lighter than air.
then you're floating around
bobbing up and down
when the creature matures the sac bursts.
it looks like dozens of them, but it's just one
a worm.
at least a foot long
thin, but strong.
it's a creature that lives on flesh.
and now it seeks it out
if it has mated, it has 6 hours to find a digestive tract flexible enough for its eggs, before it dies in the open.
After laying its eggs in pockets it creates in your stomach and intestinal lining, it will die.
if a worm finds you, you'll know.
once they're near flesh, they are aggressive
do not let them touch you
they burrow