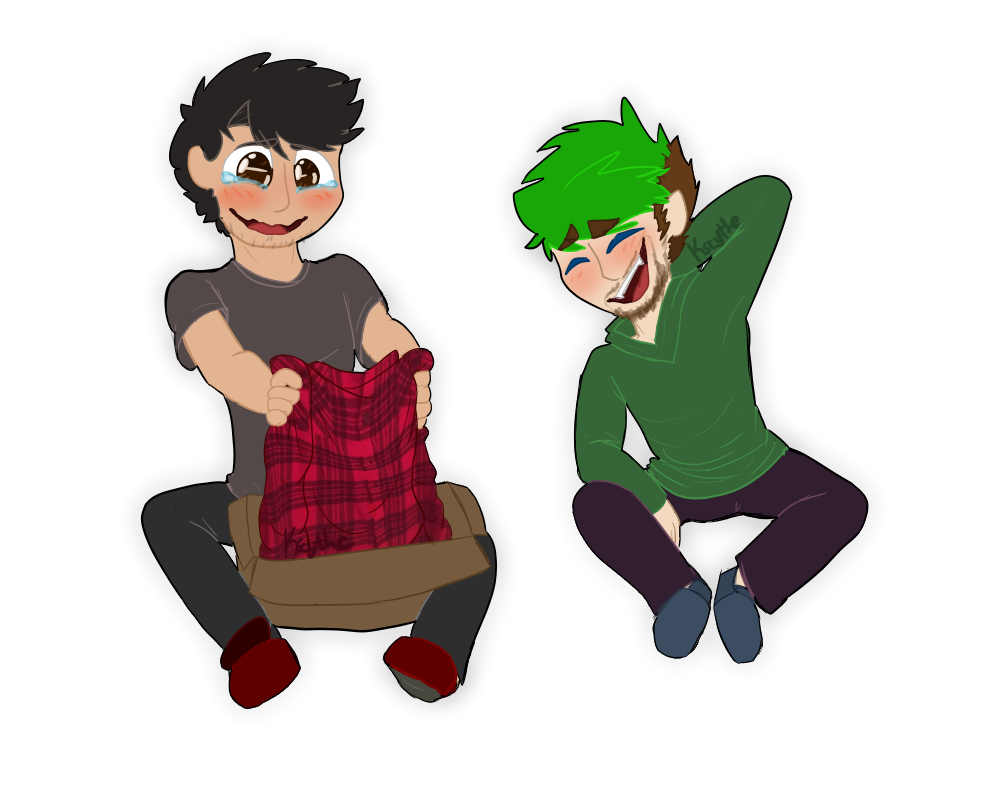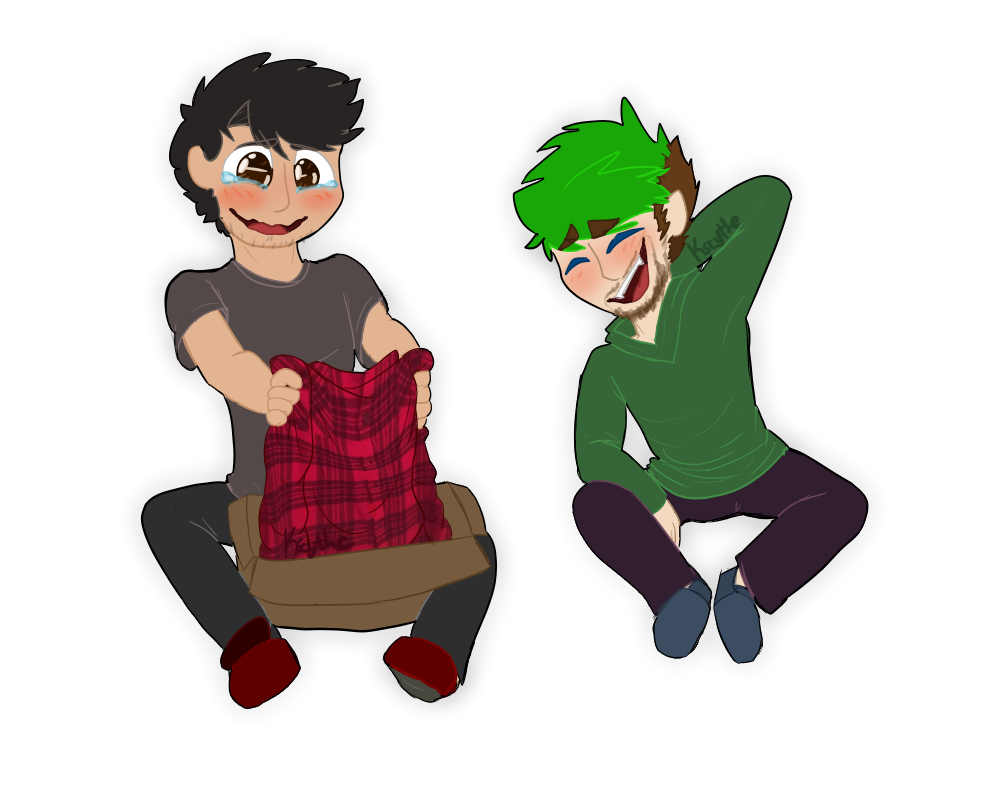 Watch
i hope this counts as fluff! Technically, Jack wanted to get Mark a gift, and since he didn't really have much time he decided to just look for stuff online. He found a flannel that for some reason really stood out from all the other gift options. Turns out it was one of the few versions of Mark's lucky flannel!

I was REALLY tempted to draw some angsty garbage... but i think i prefer this anyways! I was going to write a short story for this picture, but I think my simple explanation will have to do since I'm no good at writing and its literally midnight, so yeah.

Septiplier Week is being hosted by the amazing


...you predicted the future...

well, sorta.
Reply

i guuuueeessss??? eh, its close enough for me
Reply

yeah, me too.

but srs, would you expect something to happen after someone drew something similar to it? cuz i wouldn't, until the day i first commented this.
Reply

Reply

Naaaawwww Mark seems to love it! ^^
Reply