Erik and Pedro had been friends for years. They'd both lost their mothers and with their fathers working for the same company it was natural for the families to become friends. However, the two stupid boys managed to buy a potion. A potion that could transform anyone into subservient nymphomaniac adult woman.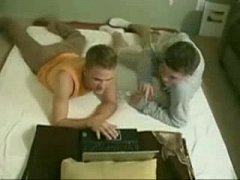 When they arrive at Erik's house, they prepare to take the potion. They know that their fathers liked to go drinking and wouldn't be home for hours. This will give the two boys time to enjoy their lesbian fantasy without being disturbed. Being young fools they have no idea what it really means to be a woman designed to be obedient. All they care about is becoming a man's dream beautiful adult woman.
That's why they plan to use the potion to become women and to spend the night touching each other. They figure that being women it wouldn't be so disgusting making out with each other. They'd do it for a couple of hours before using the antidote to turn back to normal before their fathers return.
Everything went according to plan as they took the potion. Their bodies changed from 18-year-old men to the bodies of 38-year-old beautiful women. Of course, they immediately began making out with each other caressing and fondling their sensual bodies.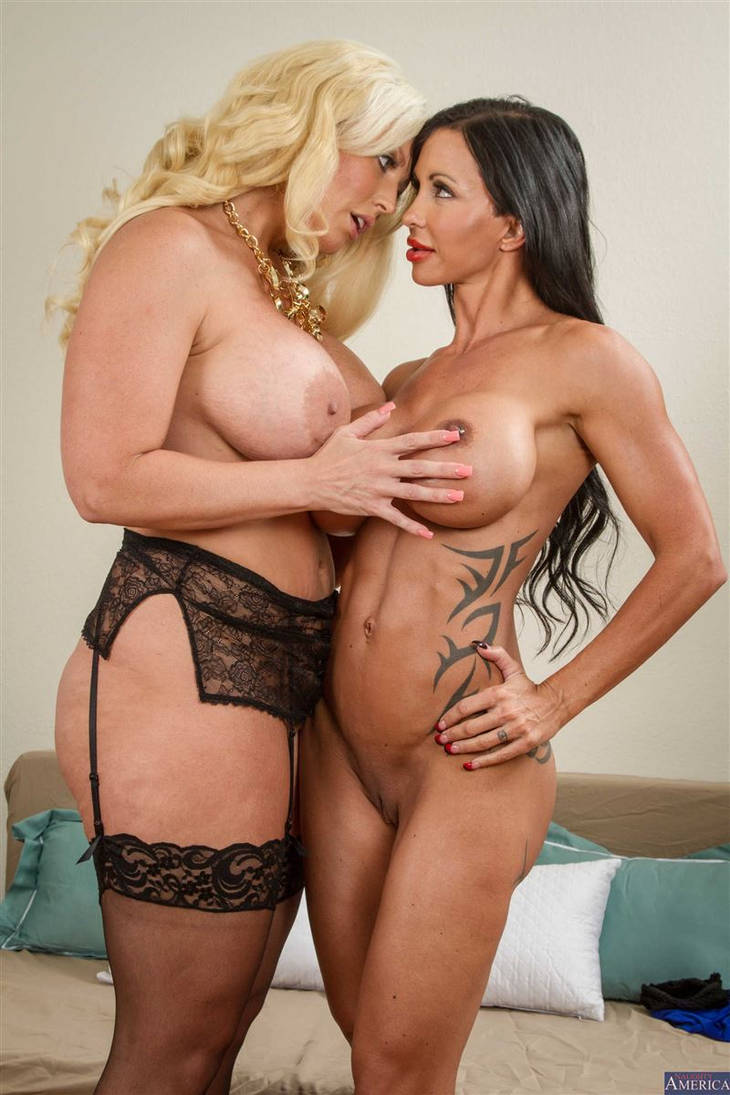 Then Erik thought it'd be fun to wear some of his mother's clothes. She'd passed away years earlier, but his father had kept most of her possessions for sentimental reasons. The two found some of her sexy lingerie and slipped on a pair of panties and matching bras. Modelling for each other they wanted to complete the look and began raiding the rest of Erik's mother's possessions as they wanted to look good. They put on her earrings, rings, and some bracelets without finding it weird at all.
Continuing in the fun they went into the closet to try on some of her dresses for fun. After the fun of trying on different styles they each settled on an elegant dress and instinctively went for the makeup case. Applying makeup to their faces as if they'd been doing it all of their lives they looked ready for a date. They'd even put on a pair of high heels that they had no problem walking around in.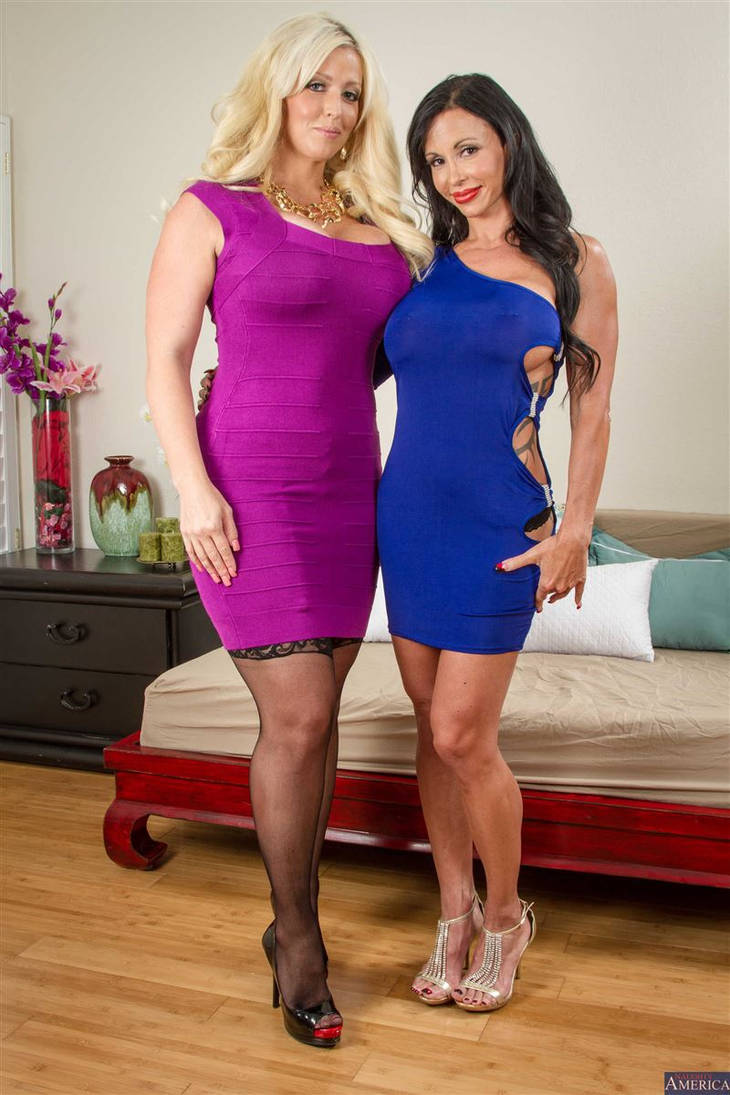 Feeling quite proud of their looks as they model in front of the mirror they figure enough is enough and they should take the antidote to return back to being young boys. But before they have the chance to take it they are surprised by their fathers returning home early who are equally surprised to see two attractive women waiting for them.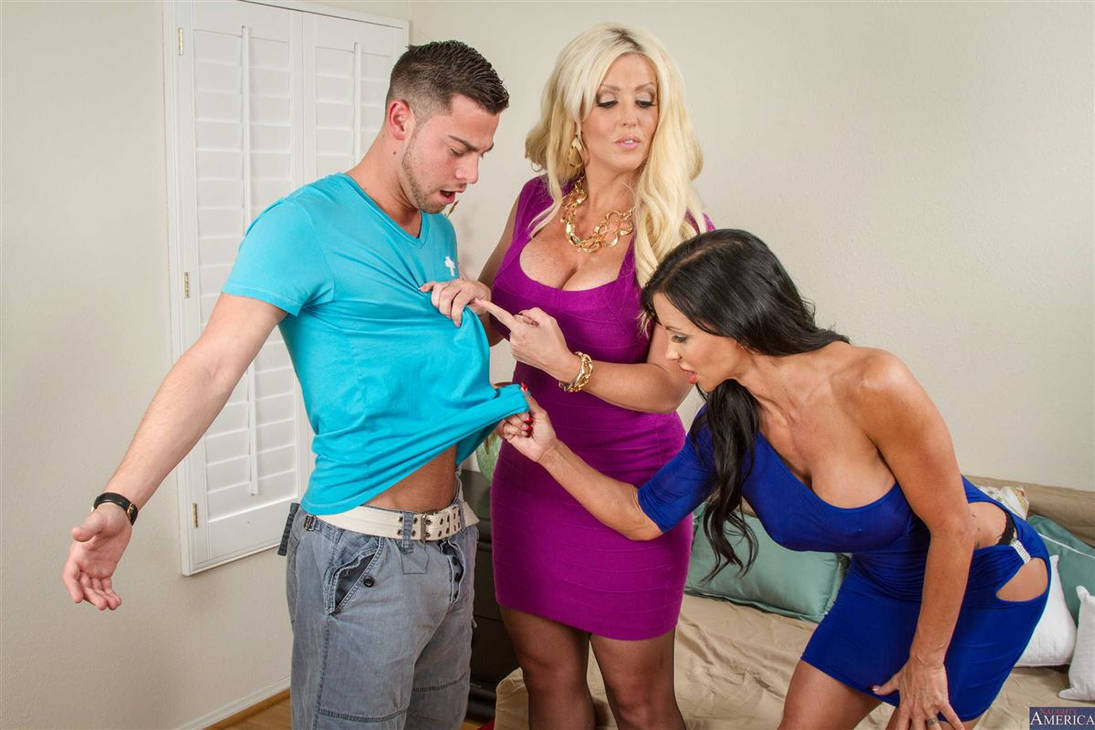 The boys panic quickly subsides as the potions instincts take over at the sight of these two men. Their bodies heat up with sexual energy and they go up to embrace their fathers in a passionate kiss as they are eager to obey and please them. Unable to stop these strange feelings, they give into the passion of these stallions, forgetting that they are their parents.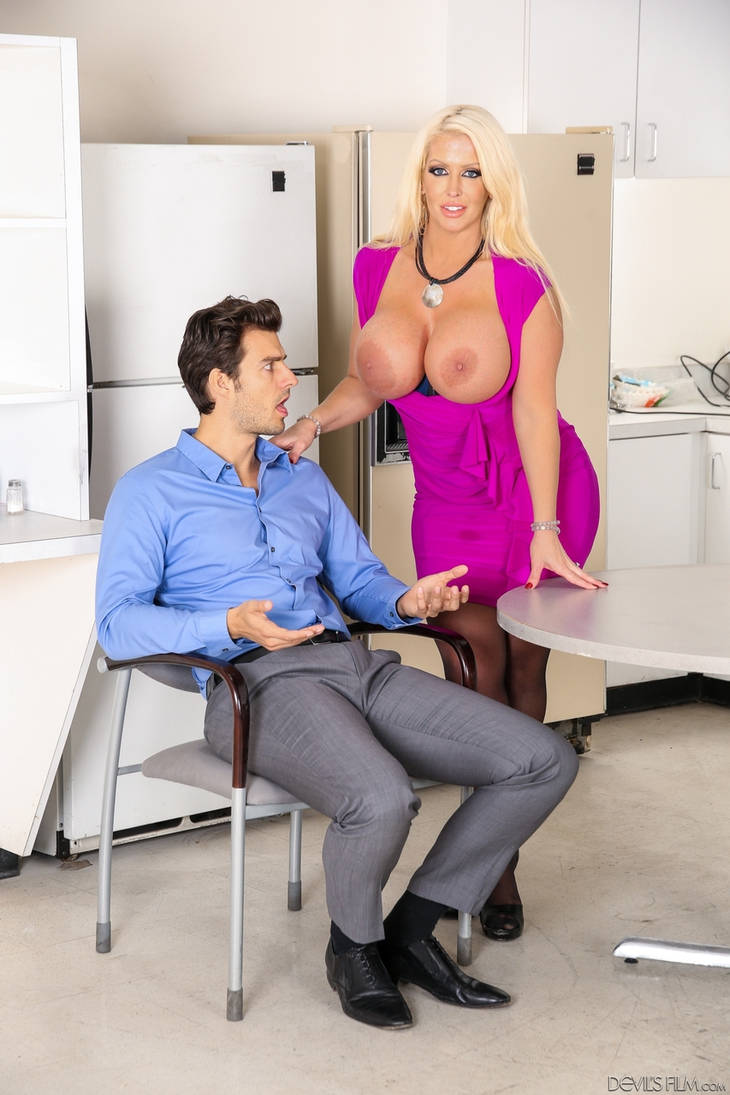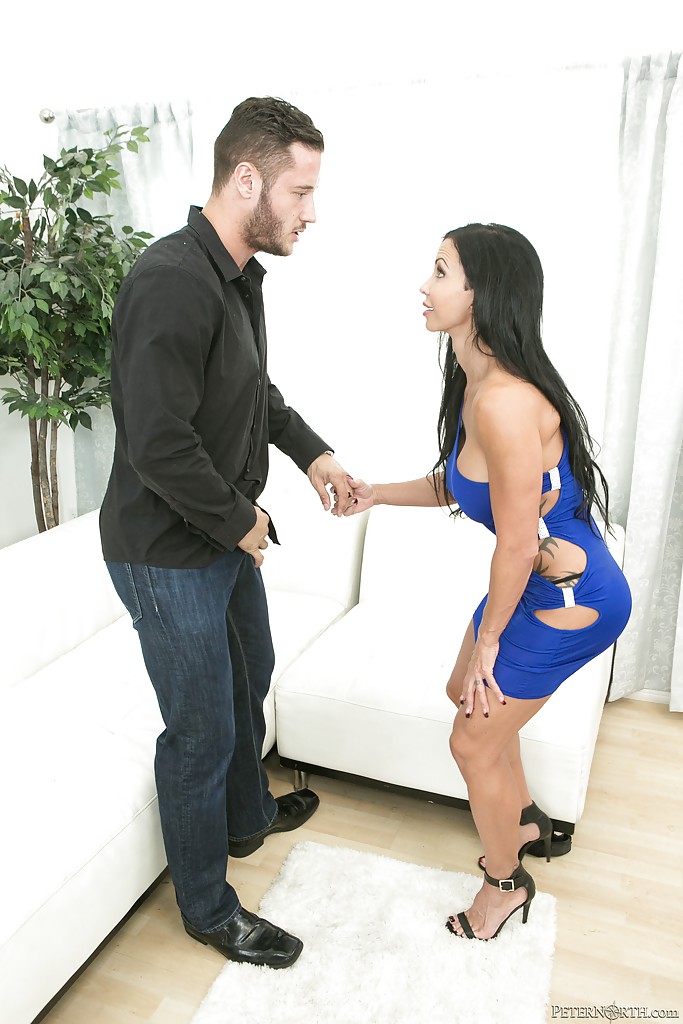 The men knowing a good thing waste no time in finding a comfortable place to make love to these two strange women who have thrown themselves at them. They make passionate love as the new older women scream in orgasmic pleasure from the lovemaking. An act that makes the spell become permanent from the blossoming love. Erasing their memories of being boys as they adopt the lives of women who have surrendered their virginity to a man. A man who would become their husband and father of their children.
Children who would lessen the sting the two men felt at the disappearance of their two sons. Having no idea that these two obedient and beautiful women were their sons who'd now become their wives and healed their families.