Ok so, since I had a great response for my interest probe on doing a contest, here it is! So I had quite a few ideas for a contest, but in honor of coming gen 7's setting in Alola (aka Hawaii) I thought of a fitting contest that also appeales to my love of the sea. Hopefully more than 3 people will enter so the prizes won't be trivialized ha. Ok so here is the challenge:
Design a Fakemon around coral reefs! This could be species that live on reefs (fish, turtles, shrimp, crabs, encrusting algae, the coral themselves, literally anything that is on the reef!), the coral rock the reef grows, the fact that reefs are boat hazards, hey maybe even the whole ecosystem that reefs are. Go nuts! Designs will be judged based upon creativity, concept, and art execution. Use whatever art medium you want to use (colored pencils, sculpture, digital, pixel art, whatever) just please something more finished than say a simple pencil sketch. Brownie points for really wacky original stuff like unused or unusual type combinations, interesting or not commonly done species, and a well fleshed out design (I love me some lore). So it doesn't have to be the best art to win, I'm looking at everything holistically.
I really don't have much in the way of free points to offer, but I can do art so hopefully these prizes are good enough for you all
Prizes:
-1st place: full art of your design, a free commission, and 596 points (I'm just shy of 800 unfortunately ha)
-2nd place: Full art of your design and 200 points
-3rd place: lineart of your design
Entrants:
-

-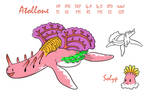 -

-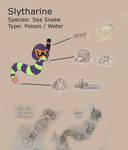 -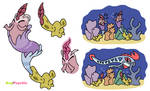 -

-

-

-

-

-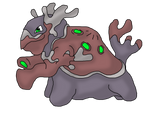 -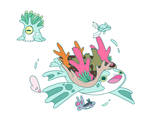 -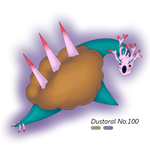 -

-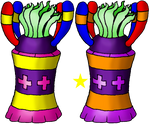 -

<da:thumb id="629188142"/>
-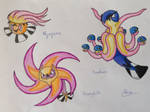 -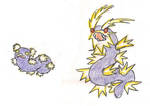 - :ChicoConSuArte: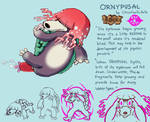 _________________________________________________________________________________________________________________________________________________________________
Contest is OVER! Here are the results now that the hurricane has passed:
Honorable mentions: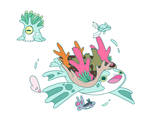 The design of the polyp here is fantastic! I love the eye, it gives it so much personality!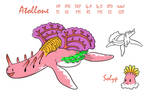 Incredible art as always, such talent. I loved the idea of a moving reef and I think the design had some beautiful elegance to it. The little polyp was also very cute!
AND THE WINNERS ARE!!

3rd Place: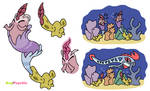 The combination of tube worm and genie was mind-blowing, took me by total surprise and I really loves it!
2nd Place: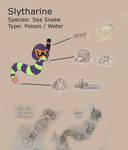 I loved how this was both a sea snake and a diver! The way it can come apart is genius. Well done!
1st Place:

Just, wow. The sheer volume of forms, the way the Pokemon attaches to others changing them speaks to symbiosis, the very heart of the reef. Have to say the Slowbro form is perhaps my favorite. Incredible job!
Thank you everyone for entering! There were so many good entries! I really appreciate this and I am really impressed with all the creativity! Winners please note me about the promised art.