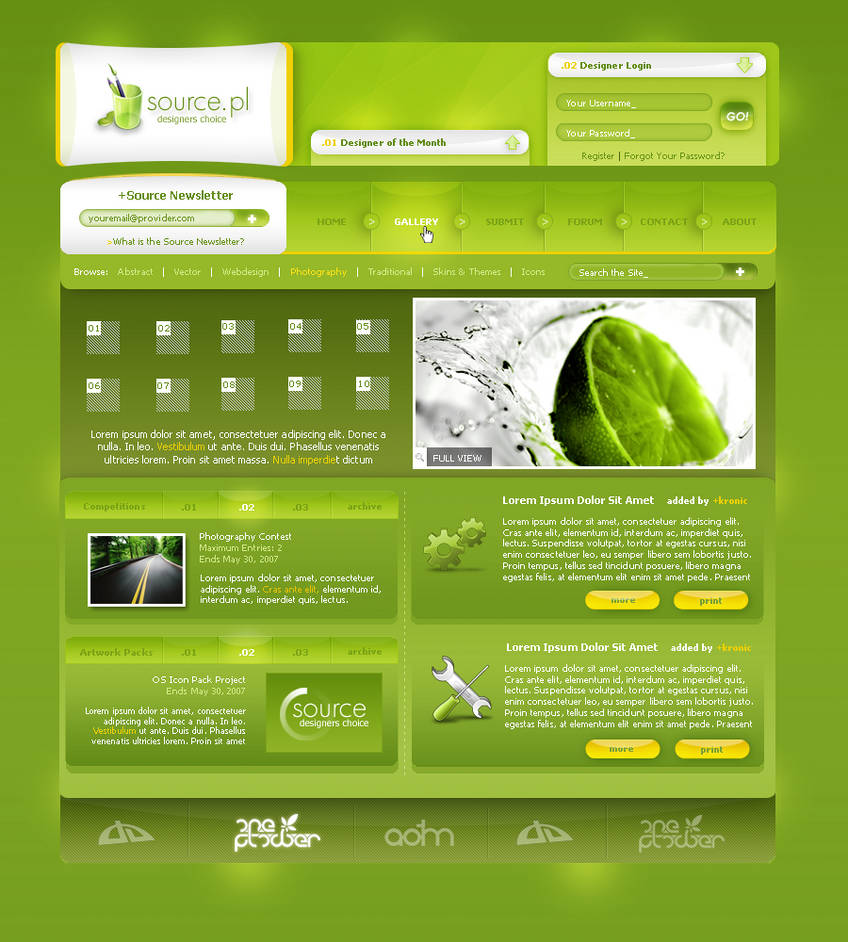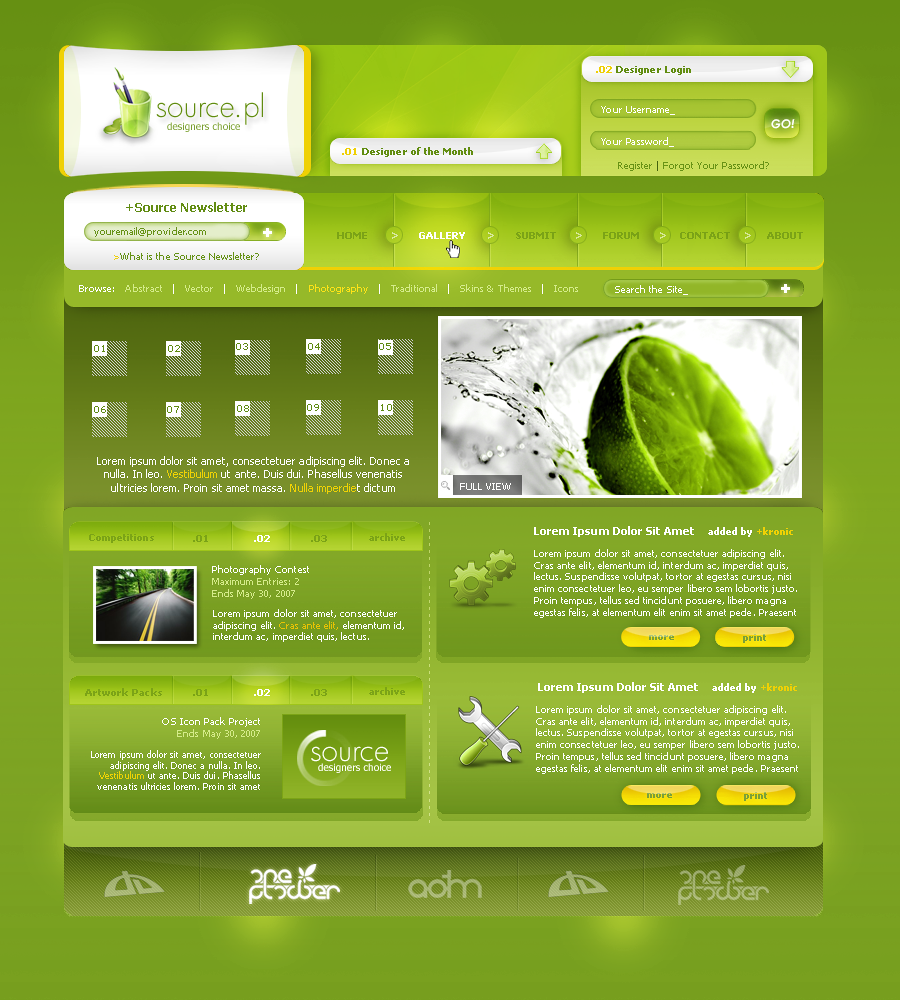 Title: Source

Client: Practice Layout

Applications: Photoshop, Fireworks

Resources:
-sxc.hu for both photographs
-Partner logo by ~7UR
-Partner logo by ~artsofthemonth
-Icons by ~TIT0 and ~pantoni

Description: This tooke me quite a while to finish, but I'm pretty pleased with the result. It's another practice layout, this time for a mid-size design community. I've been wanting to get away from my usual blue color scheme and I think the smooth greens work well. I tried to make it as user friendly as possible, seeing as in theory it would have may people visiting it daily. It would be coded in XHTML with a little Flash.

Comments/Criticism/Favs/Watches appreciated.