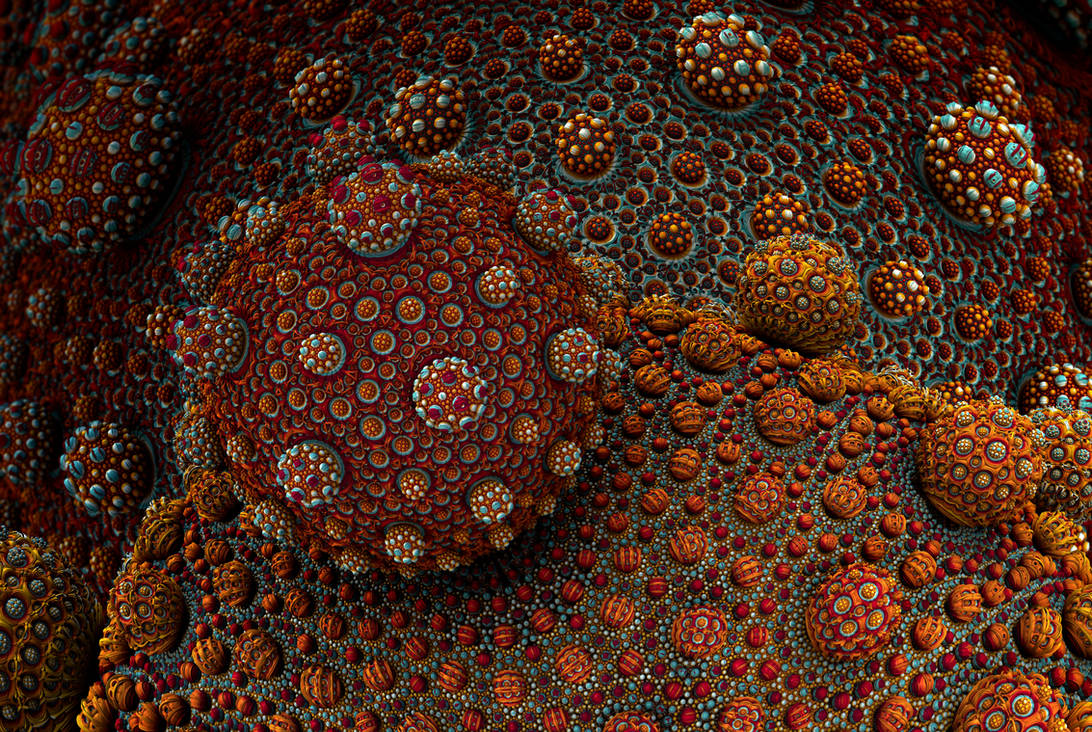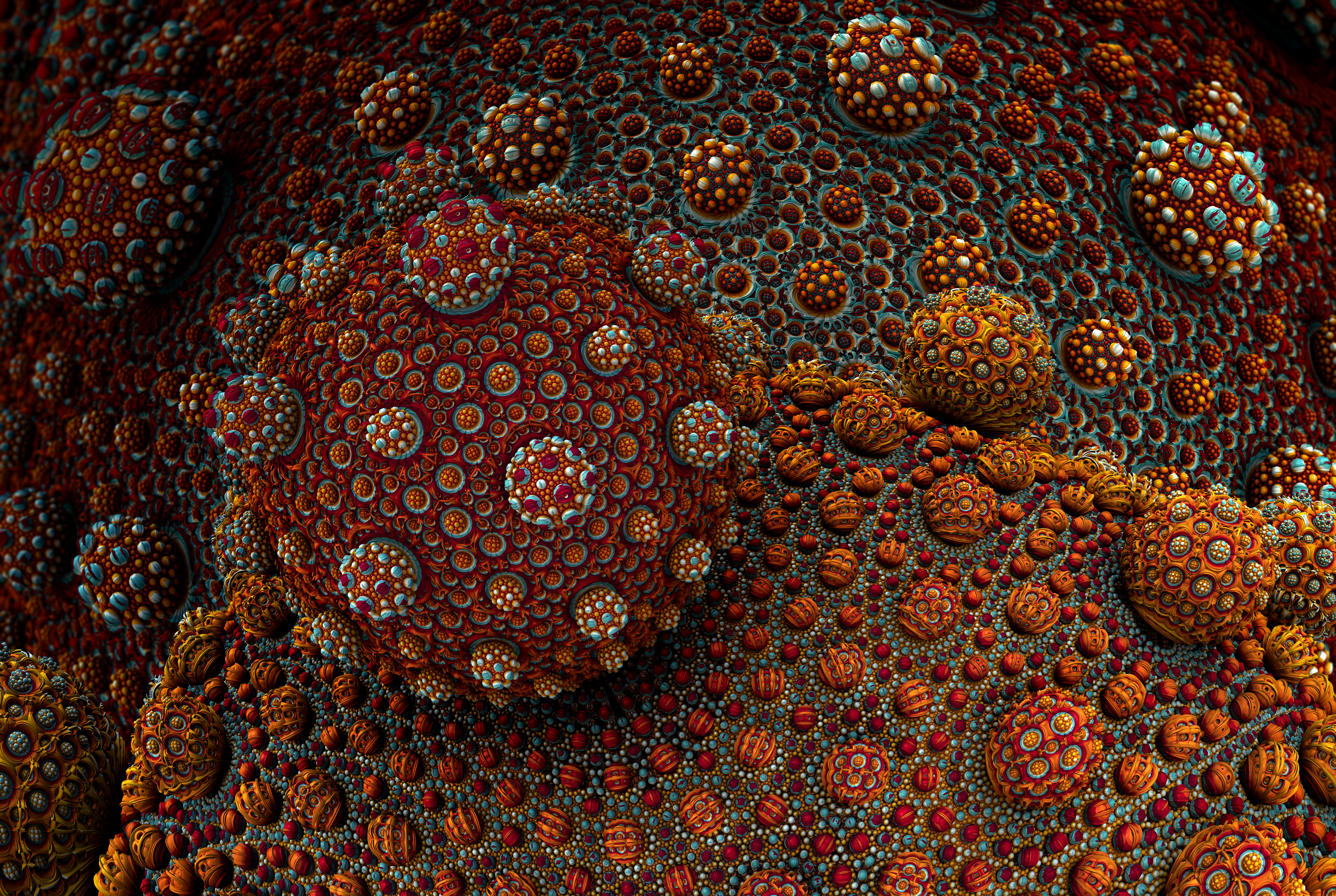 Watch
This feels to me like a grouping of sub-atomic particles

Mandelbulb3Dv18{
g.....U5...6I...ET...2U...UUvkr0dDRjzCDAG2No.6ujWEmh/2Sv3zPBTBjDIAAtzgOQbEsr0rvj
................................w6PQNpnxA12........Y./.........E........N/2...wD
...Uz6/...k2p/...M.2/......iX...f1....EC.....6d5A7GJTEZD/..euUyD...m1pAnAt1....U
/FU0LD8D1I../2.........2.1................................U0.....y1...sD...../..
.wX0LD8DoEeAo1d/gtf.wW7F951Wy0GBi3jBXxcDzwwPueqs5ufk9GkIqehVyOwAOxf.nPcj6zs3tNkb
DuXdNSpKG/eVySDwu5Po1HbjU....2o4.7............kD.2....sD/.G.....................
.............oAnAt1...2E....zw1...................................kHSeaEM.....x/
.....Ksulz1.....31kzOwzzz1.U.A9......M2....9....m..q6c3..UE5....O/...2om....wNzX
...U.W1KEyzlciszsU3YzTAe90..oc..zzSi...MarH7iXyD6oa4dabdnz1..........20.8..U./2.
.wXl59h0xz9.5T51vojwz0..........VQV0..6U.0............9..........kuFj53XB.I./c..
cruQ.............0..........c0cWXID0.JV.Isjta04..2L4D1EyA.28BDUqPgX/.1kWvB/zQu.E
V6U0.AsU10..Sfl.M71../UB3skNKgzD..............8cU0.E./2Ezz/cU08../2E.tzDU08c..2E
./IzT/8cU0.E./2EQs5cU08../2E./bTU08c..2E./2ly/8cU0.E./2EMw5cU08../2E.lqTU08c..2E
./2kz/8cU0.E./2E...cU08czz/cU08cyz1cU08cxz3cU08c................................
E....ME3F3.2....2....A....EEh3aSdtqNU6oPs/UQ..........................k/9.......
...................wz...................Uz1.....................................
................................................................................
.....................A.....3..../....wZQZBKOk7rPX34PO71.r/......................
.Q...................MaNaNaNaN.E........kz1........wz.........zD................
................................................................................
.....................................E/...k/....BJaPbJaQ7NoI....................
................4MU/4MU/................6.2........../........zD..........2.....
..........................A.....................................................
..........................................k.....I....Q....EHZtqNZ7LG4B3.iZYFH/..
..........................U/4M.....................0./.........E..........2.....
...../.............................2./..........................................
.....................................................2.....3....4....2YEjVbJV7LS
HBKMgJ4BY/.......................Q...2......................../E........Uz1.....
...wz...................kz1.....................................................
................................................................/....E/...E.....
TNoPgFKOiRaA...............................0....................Npceeeee0.2.....
................................................................................
............................................................................}
{Titel: Quantum Structure}

it is amazing

Reply

Love this

Reply

Very cool , one of your best yet

Reply

thank you.
i was pleasantly surprised with the results as well.
Reply

Awesome! Definitely intense zoomed all the way in

How long did the render take?
Reply

about 6&1/2 hrs to render.
i get things all set up, start the render, and go to bed.
when i get up, its waiting for me.
Reply

Looks like some very chique viruses under an electron microscope! Beautiful forms

Reply

thank you.
this one is quite different from my usual bunch of squares and straight lines that im so fond of.
im messing around with some new things, and liking where theyre taking me.
Reply

Keep on messing then!

I do too and the worst thing that can happen indeed is that we like what we come up with

Like these you found

Always a pleasure, Cody

Reply

Reply