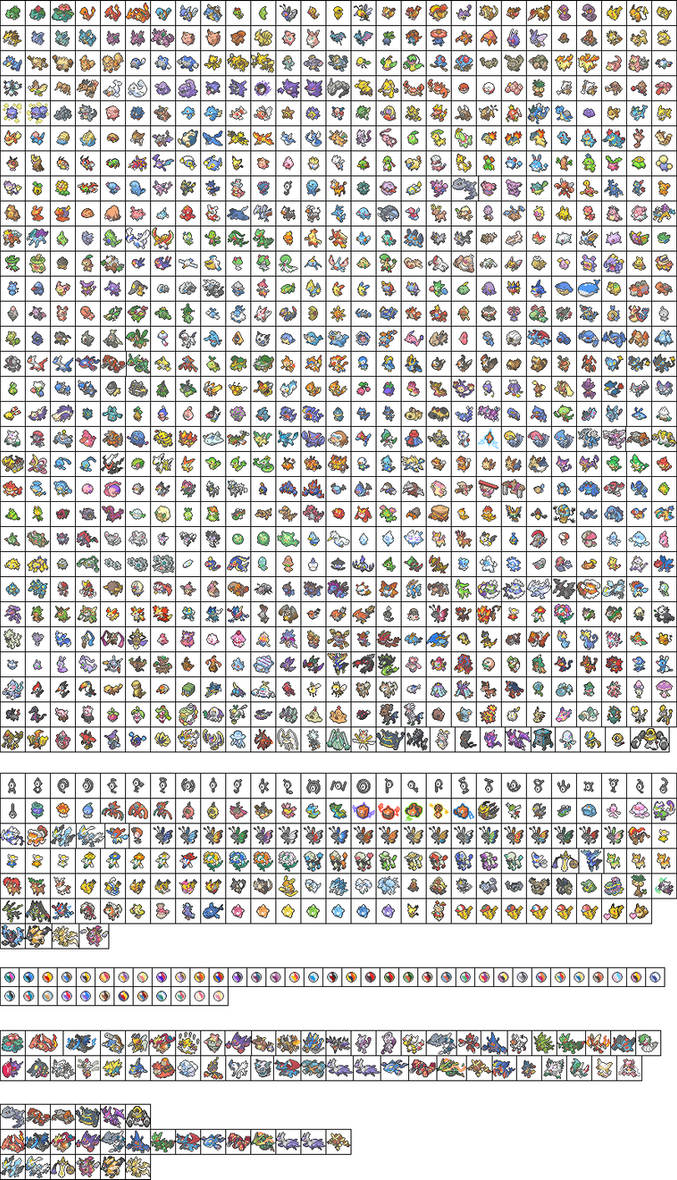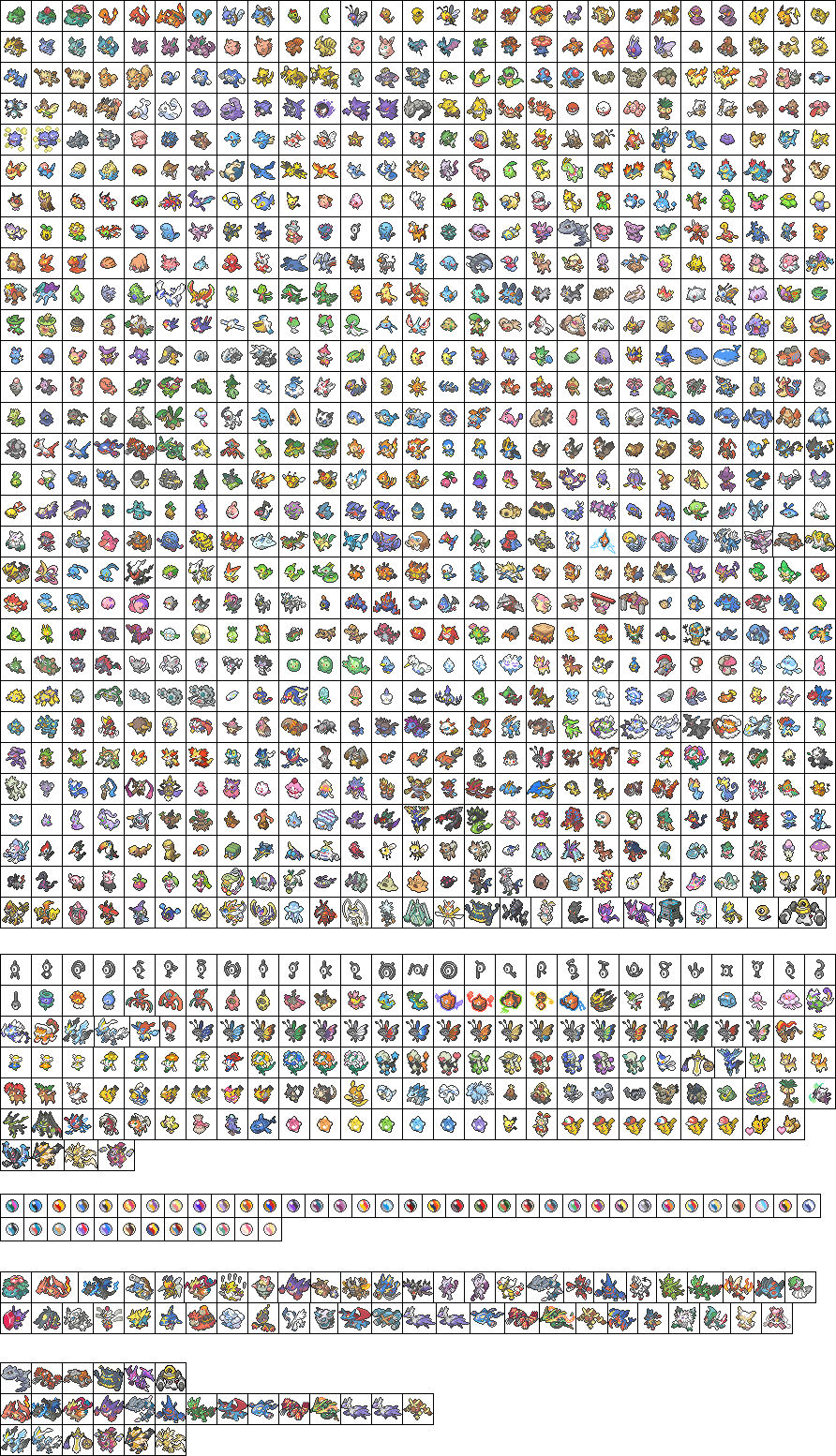 Watch
Does this dex have any special?
This dex is different than the others on the internet. These icons are clean and they are not on any websites just here in one big template. (now they are of course)
Can I use them for my game?
Of course you can, it is free to use.
Every icon that was larger than 32x32 now have an edited version at the bottom. Those are not official.
I added Meltan and Melmetal and the mascots, but not the resized Gen 1 sprites since there is a huge inconsistency.