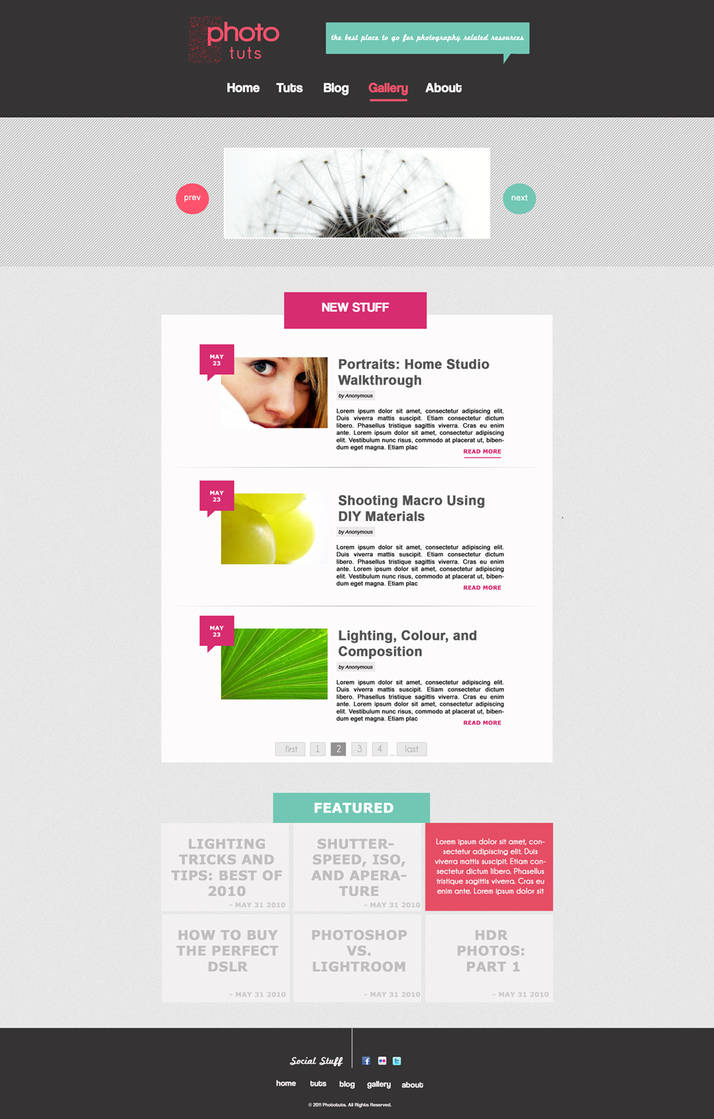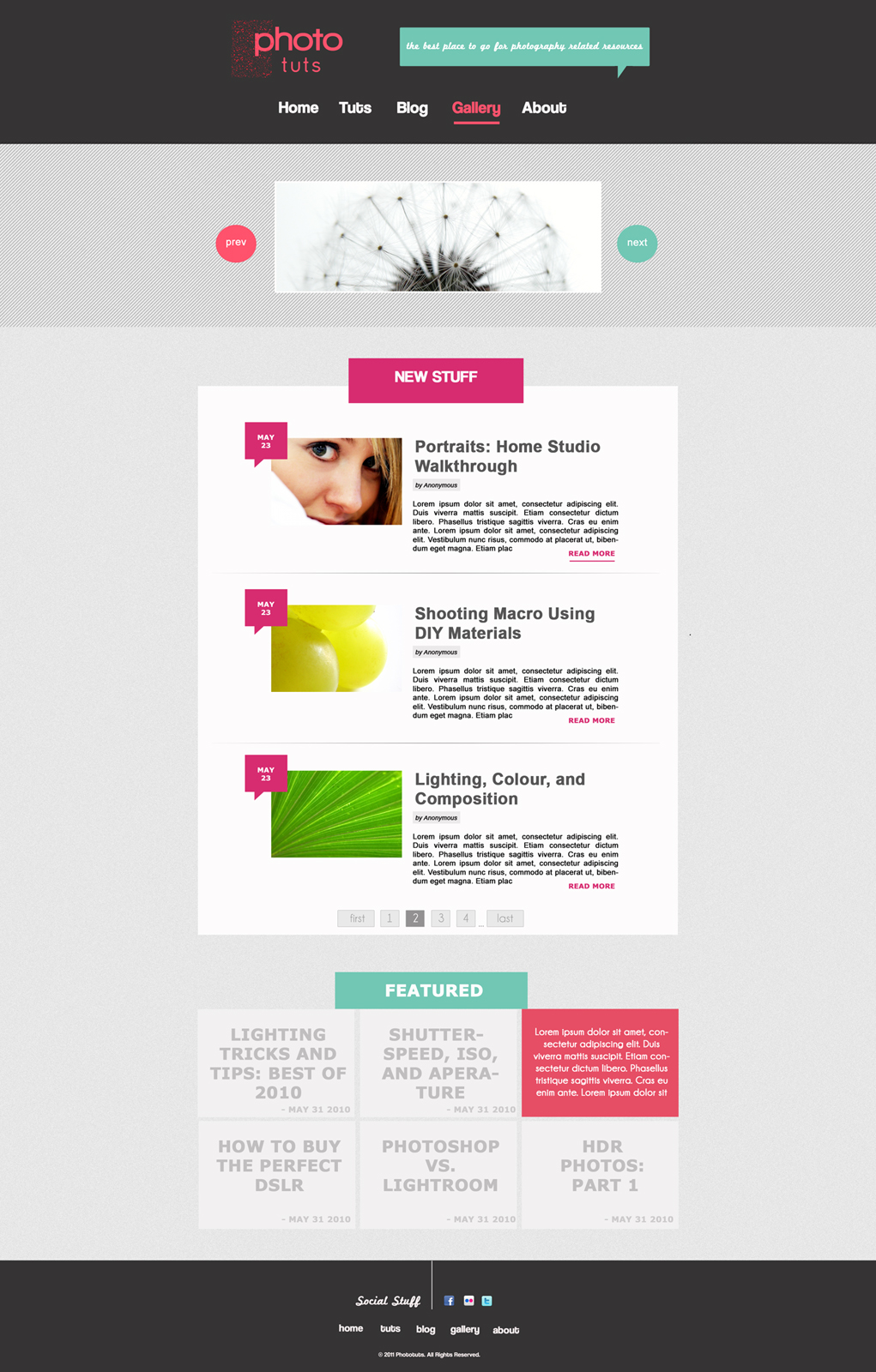 Recently got interested in web-design and wanted to give it a shot. Any advice/criticism is greatly appreciated!

I hope to get this coded in html/css sometime in the next while too.



Edit: forgot to mention that the pink colour "prev" on the slider and the pink coloured feature box is what it should look like when you hover your mouse over it.